Cardi B just revealed Jennifer Lopez's makeup collection with Inglot Cosmetics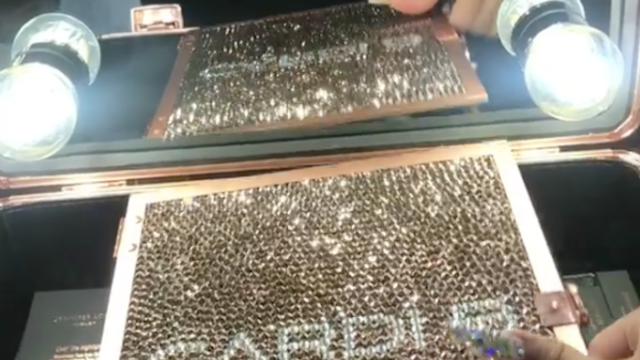 With anticipation at an all-time high for information about the impending Jennifer Lopez and Inglot makeup collection, we've been scouring the internet for clues about what's headed our way. Luckily for us, the amazing Cardi B took to her Insta to share the goodies that J.Lo sent her, and OMG, it's amazing.
Not only did we get another peek at the Jennifer Lopez x Inglot First Look eyeshadow palette that we saw earlier in the week, but Cardi B took us through a veritable treasure trove of products. The sheer volume is so impressive that it had to be sent in a giant, bedazzled makeup train case.
We're talking insanely vibrant face palettes, highlighters, eyeshadows, lipsticks, and even lashes. In the words of Cardi B, "Shit more potent than a motherfucker."
The packaging is sleek — it looks like most come products come in a black matte package with simple silver detailing, making it just as delightful to look at as it will be to wear it. If someone with a bold, beautiful, brave, and eclectic style like Cardi B is this bowled over by the line, we can only imagine how breathtaking it must be.
The 70-piece Jennifer Lopez x Inglot Collection will be available on April 26th.
https://www.instagram.com/p/BhwpqTCjIwf
We can't help but notice Cardi's swoon-worthy bedazzled nails in her sneak peek video.
From Cardi's sneak peeks, it looks like there's something for everyone.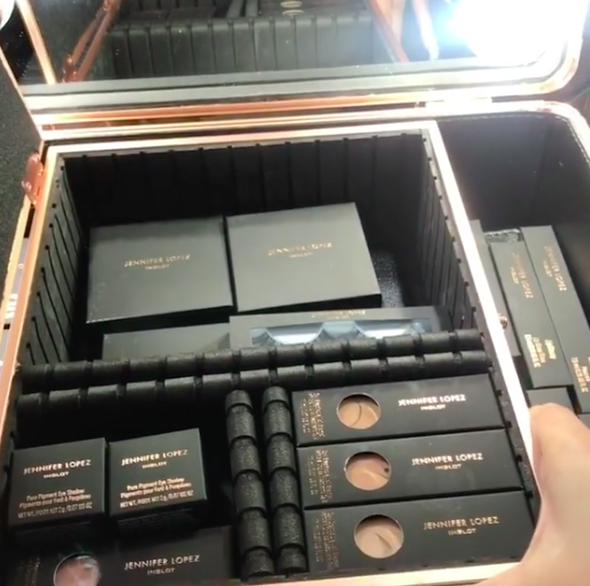 Be ready come April 26th, because this collection will fly off the shelves. J.Lo fans are ready to go, and not to be messed with. And now that the collection officially has Cardi B's seal of approval, it's on.