Cardi B says Kulture "broke her vagina," and we are here for this realness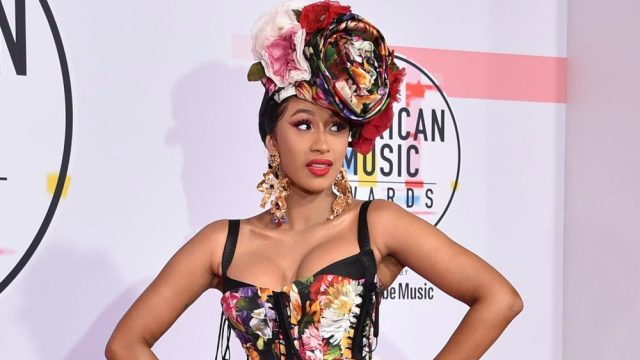 It's been over three months since Cardi B welcomed her daughter, Kulture, into the world. And while the rapper has made it clear she's totally in love with the new addition to her family, she's also been extremely real about the toll childbirth took on her body (candid pregnancy breast post, we see you). And Cardi's spilling the baby-related tea yet again, this time during an October 17th appearance on Jimmy Kimmel Live.
The "Bodak Yellow" hitmaker revealed that childbirth was not as easy as she imagined, explaining that no one really told her the full extent of what would happen to her body—specifically her vagina.
"It was totally harder, she broke my vagina, Cardi told host Jimmy Kimmel. "Why nobody told you about those things? Nobody told me they were gonna stitch my vagina. People just be like, 'Oh, when you give birth, it's gonna hurt.' But nobody tells you..."
But Cardi says her "broken vagina" won't stop her from having another baby in the future. In fact, she sees herself having three or four kids total.
"I am enjoying [motherhood]. It's the best. It's like, 'Oh my gosh, I should have had you when I was a teenager. This is what I was missing my whole life? I love you.'" Cardi said. "I do feel like I need a rest, but oh my god, like, the happiness that my baby brung me, it's like, 'I could do this over and over again!'"
You can check out the full clip below:
https://www.youtube.com/watch?v=B7asIohcIBs?feature=oembed
Cardi, please never stop being you. Because it gives us life.