Cardi B revealed she and Offset have broken up—"I guess we grew out of love"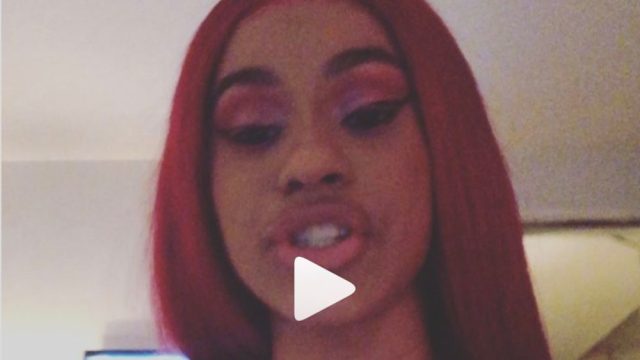 In a December 4th Instagram post, Cardi B announced that she and Offset have split. Although she said they still have "a lot of love for each other," the rap couple are planning to divorce at some point in the future. In the video, captioned, "There you go..peace and love," Cardi said: "So everybody's been bugging me and everything. I've been trying to work things out with my baby's father for a hot minute now, and we're really good friends, and you know, we're really good business partners. He's always somebody that I run to, to talk to, and we've got a lot of love for each other."
She continued: "But things just haven't been working out between us for a long time, and it's nobody's fault. It's just like, I guess we grew out of love. But we're not together anymore. I don't know. It might take time to get a divorce and I'm always gonna have a lot of love for him, 'cause he's my daughter's father."
https://www.instagram.com/p/Bq_pb64Fzl8
Cardi and Offset quietly married in 2017 after the birth of their daughter Kulture, but their relationship hasn't necessarily been easy. Cardi has been candid in the past about how rumors of Offset's infidelity affect her, saying they make her feel "insecure." Offset, who is a member of the group Migos, has yet to confirm the breakup on any of his social media channels.
https://www.instagram.com/p/Bqkk2UEFMJg
Breakups are never easy, especially when there's a child involved (and you're two mega famous celebs). We're sending Cardi B and Offset all our best wishes as they navigate this next phase of life.