Cardi B is the new face of Reebok, and okurrr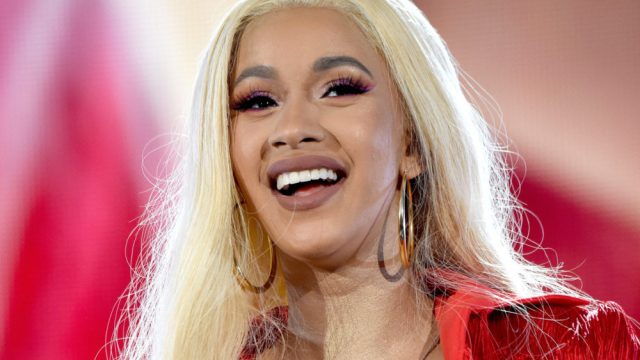 Cardi B is making money moves. The "I Like It" rapper has officially teamed up with Reebok for the collab of our finesse dreams. Cardi took to her Instagram with a photo decked out in a black tracksuit and the athletic brand's Aztrek sneakers. She captioned the photo, "If you don't know, now you know. REEBOK!"
In an official statement, Reebok dubbed the collaboration with Cardi—"an artist who never fails to defy convention both personally and with her music"—a "dream collab that's decades in the making."
The statement continued:
Everything that you love about Cardi is what you love about Reebok… Cardi isn't just a world-class entertainer. She's a mother, a style icon, a pop culture magnet and—above all else—a fearless individual. She's broken every mold that superstars are supposed to fit into—and she's reached the top by following nobody's path but her own.
Cardi joins the ranks of Gal Gadot, Ariana Grande, Gigi Hadid, and Danai Gurira as a Reebok ambassador. As WWD notes, Reebok has a long history of partnering with influential hip-hop artists. The shoe brand has worked closely with Jay-Z, Missy Elliott, and Queen Latifah.
The Reebok partnership isn't Cardi's first foray into the fashion industry. The "Money" rapper has an apparel line in the works with Fashion Nova, which will officially launch on November 15th. Specifics of the Cardi B x Reebok collaboration have not yet been revealed, but we're hoping Reebok gives Cardi the opportunity to design a collection. Cardi B-style athleisure is exactly what we need right now.
In the meantime, fans can shop Cardi's promo look at Reebok.