Cardi B has officially pulled out of her tour with Bruno Mars to stay with baby Kulture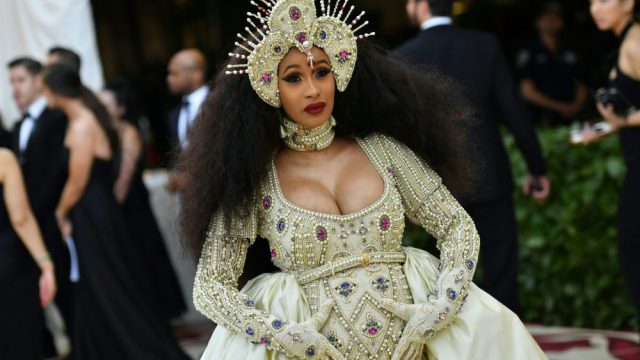 Fans were ecstatic when they heard "Bodak Yellow" singer and all around pop culture sensation Cardi B would be joining Bruno Mars on the fall leg of his 24K Magic Tour. But in a statement released Thursday evening, July 26th, Cardi officially announced that she won't be touring with the funk musician after all.
And her reason is 100% understandable.
In a July 26th message posted to her Insta, Cardi wrote, "As of today I've decided I won't be joining Bruno on his tour this fall. I thought that after giving birth to my daughter that 6 weeks would be enough time for me to recover mentally and physically. […] I think I underestimated this whole mommy thing."
She also noted that she initially thought she'd be able to bring her daughter on tour with her, but doctors have advised against it, and she's unwillingly to leave her newborn at home.
This makes total sense, and we're applauding Cardi's candor and honesty. Having a baby is hard, and takes both a mental and physical toll on women. This can be easy to forget in a culture where women are encouraged to downplay complaints about "feminine" health issues (not to mention a culture that's seemingly obsessed with "bouncing back" post-pregnancy).
Thankfully, Bruno Mars was nothing but supportive of Cardi's decision.
https://www.instagram.com/p/Blt10TcAzbz
Fans are also already sending their love.
false
false
Take all the time you need, Cardi. We'll always be here to fangirl out over you whenever you're ready.