Cardi B is getting a Netflix show, because the internet gods really love us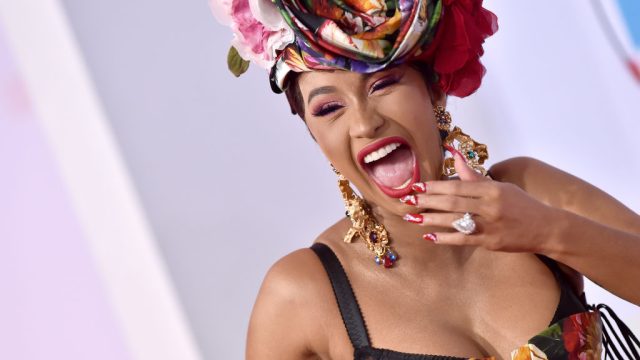 If you thought a baby would slow Cardi B down, think again, because she just keeps proving she's unstoppable. The rap superstar is set to host Rhythm + Flow, a 10-part hip-hop talent competition, on Netflix beginning in fall 2019. She'll be joined by Chance the Rapper and T.I. on the John Legend-produced show.
Rhythm + Flow is a first-of-its-kind venture for Netflix. The streaming giant has produced competition shows, including The Big Family Cooking Showdown, and reality shows like Queer Eye before, but this will be its first music talent search—the type of show that has dominated traditional TV for the past decade.
Cardi B is no stranger to reality TV—we got to know and love her on Love & Hip Hop: New York—so we know she's going to kill it as a judge. And T.I., too, has enjoyed time on the small screen in shows like T.I. & Tiny: The Family Hustle and its successor, Friends & Family Hustle.
According to Deadline, "Auditions will begin this fall across the country, including the judges' hometowns of Atlanta, Chicago, and New York. In each audition city, established rappers who hail from that city will serve as guest judges."
Want to throw your hat in the ring? Audition applications are open now at RhythmAndFlowAuditions.com. Let's hope Cardi ends up crowning the next rap queen.