Cardi B is leading the noms in this historically male-dominated awards show, and we're here for it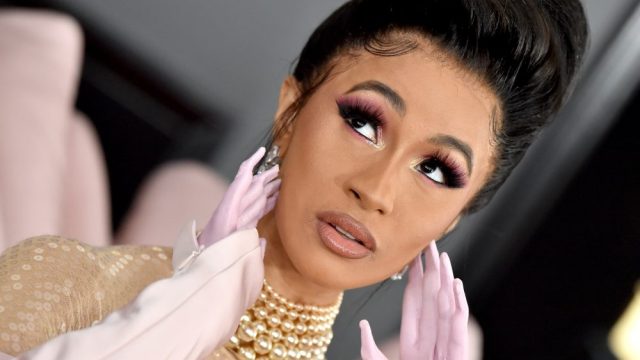 Congratulations are in order for Cardi B, who just swept the 2019 Billboard Music Award nominations. The nominations were announced Thursday, April 4th, and the "I Like It" rapper led the pack with a whopping 21 noms, including Top Artist, Top Hot 100 Artist, and Top Rap Female Artist.
It's an extraordinary feat, especially in an awards show that's historically been stacked against women: In 2018 women made up just 20 percent of the nominees. And while this isn't Billboard's fault (they award artists based on data collected throughout the year), it speaks to a greater problem within the music industry.
Post Malone and Drake trail Cardi B this year with 17 nominations each, and Travis Scott and the late rapper XXXTentacion follow with 12 and 10 nominations respectively. Also note-worthy is Ariana Grande's nominations for Top Artist and Billboard Chart Achievement Award (along with several other noms).
This isn't the first time Cardi has proven herself to be a Billboard star. In July of last year, she became the first female rapper to have two number one hits on the Billboard Hot 100, and she became the first solo female rapper to reach number one on the Billboard Hot 100 in nearly two decades with "Bodak Yellow."
The 2019 Billboard Music Awards will be hosted by Kelly Clarkson at the MGM Garden Arena in Las Vegas on May 1st.
Congratulations, Cardi! Let's celebrate by eating halal and driving the Lam.