This is the makeup Cardi B used to get her killer winged eye at at the 2018 MTV VMAs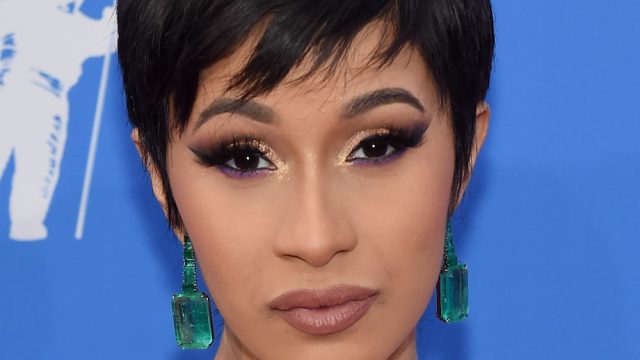 Celebrities flocked to the 2018 MTV VMAs at Radio City Music Hall in NYC, with them plenty of eccentric outfits among them. However, all eyes were on Cardi B, who made her first public appearance since giving birth to daughter, Kulture. Let's just say, she slayed the pink carpet. The rapper rocked a velvet plum-colored midi dress, a short pixie cut, and "mature" makeup. Her look was Marilyn Monroe with a Bardi spin.
While Cardi B's makeup is always on point, thanks to her go-to artist, Erika La' Pearl, there was something extra special about her look at the 2018 MTV VMAs. Erika told Refinery29 what inspired Cardi's makeup and hair:
"Her inspiration comes from a more sophisticated Cardi B with a new perspective on life that she can achieve it all as a mother, music artist, and businesswoman...We decided to go for a vintage look with the short pixie hairstyle."
R29 also got the scoop on how the "I Like It" singer got her smoldering eye (we can't get over her sharp winged liner), along with the rest of her fresh-faced makeup.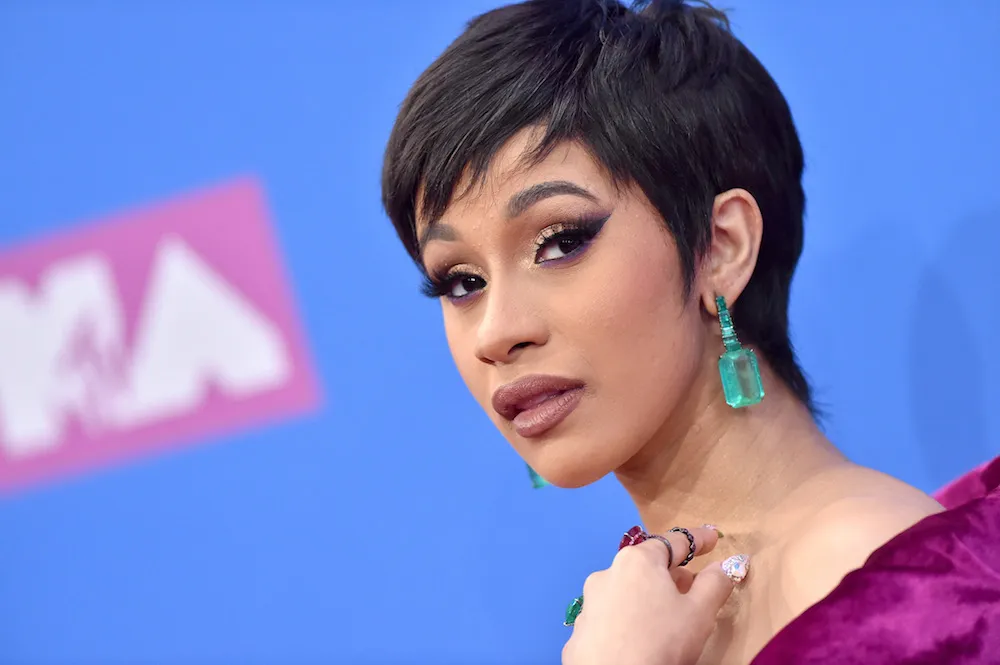 To prep the rapper's eyes, Cardi's makeup artist used Ole Henriksen Banana Bright Eye Creme, then applied the Pat McGrath Labs Mthrshp Subversive La Vie en Rose Eyeshadow Palette. To create that savage wing, Erika used Pat McGrath Labs Perma Precision Liquid Eyeliner and finished the look with Kiss Lashes.
Erika finished off Cardi's makeup with the Pat McGrath Labs Skin Fetish Highlighter + Balm Duo in Bronze, and Lip Fetish Sheer Color Balm in Flesh 3 (which launches in mid-September, according to R29). We can't wait to see what makeup Cardi rocks on the red carpet next.