Cardi B's colorful AMAs makeup may have looked high-end, but it was 100% drugstore
It wasn't a surprise that Cardi B shut down the 2018 AMAs during her "I Like It" performance. J Balvin and Bad Bunny, who are featured on the banger, made the show even more caliente. What caught our eye the most, though, was Cardi's colorful drugstore makeup look. Our budget queen slayed the red carpet using nothing else aside from L'Oréal products, from serum, to foundation, to mascara.
The star's makeup artist, Erika La Pearl, dreamed up her playful beauty look.
"When I first saw Cardi's dress, I had actually planned on creating a neutral look, but then as we were doing her makeup, we decided to have a little more fun and add some color," Erika said in a press release sent to HelloGiggles. "We opted for dewy skin with pops of purples and pinks on her eyes and a subtle, cobalt blue lash."
Cardi B looking like a reina (queen).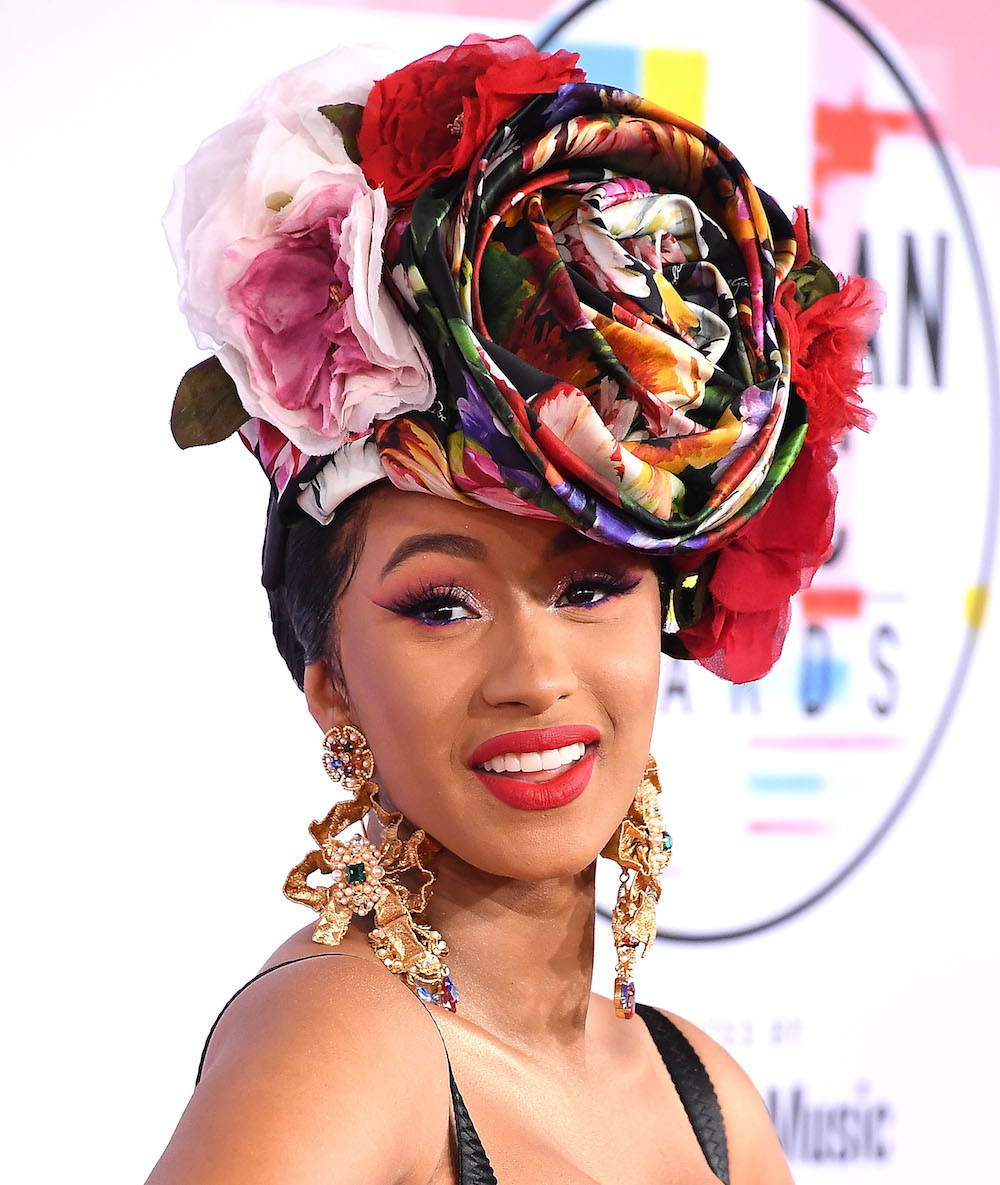 Now let's get to the makeup details because we know that's what you've been waiting for.
To prep Cardi's skin, Erika used the new Revitalift Derm Intensives 1.5% Pure Hyaluronic Acid Serum ($29.99), and then applied the True Match Lumi Glow Amour Drops in Golden Hour ($14.99) and the Infallible Pro-Glow Foundation ($12.99) in shades 207 and 209. Erika mixed the two products to acheive the dewy effect.
The look you give when you know you slayed the red carpet.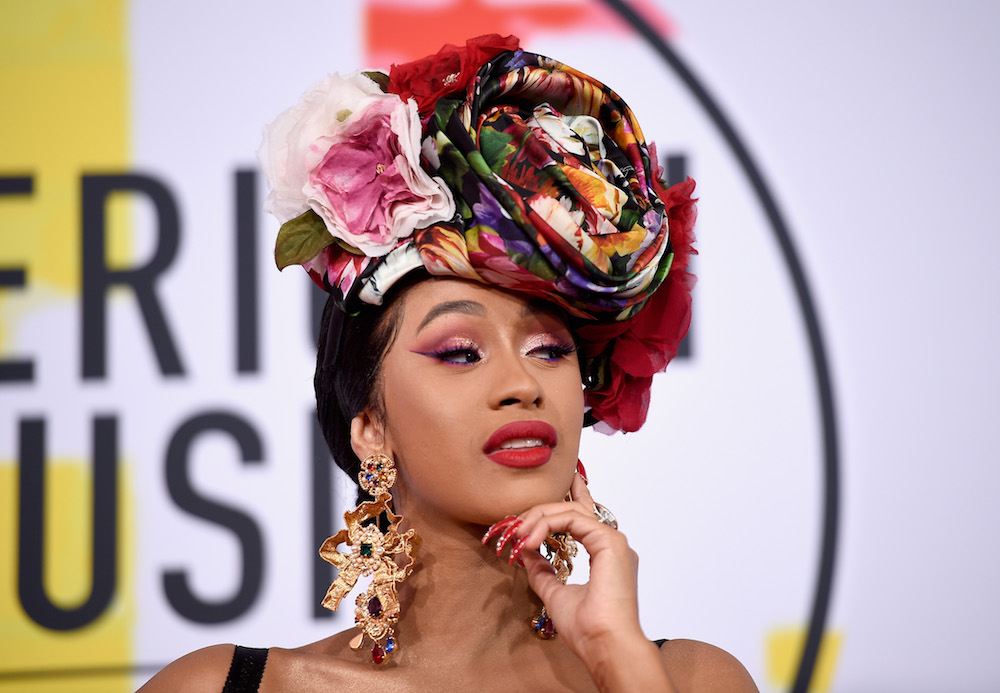 For the eyes, Erika created the pink and purple combo by using shadows from the Paradise Enchanted Palette ($11.97). To add more definition, she applied the shades Amour and Avenue des Roses from the Colour Riche Pocket Palette ($8.97). For the singer's fluttery lashes, Erika used the fan-favorite Voluminous Lash Paradise Mascara ($7.49). For an extra pop of color, she added the Voluminous Original Mascara in Cobalt Blue ($5.89) to Cardi's bottom lashes. As for the singer's fiery lips, Erika applied the Colour Riche Matte Lipstick in Matte-ly in Love ($9.99).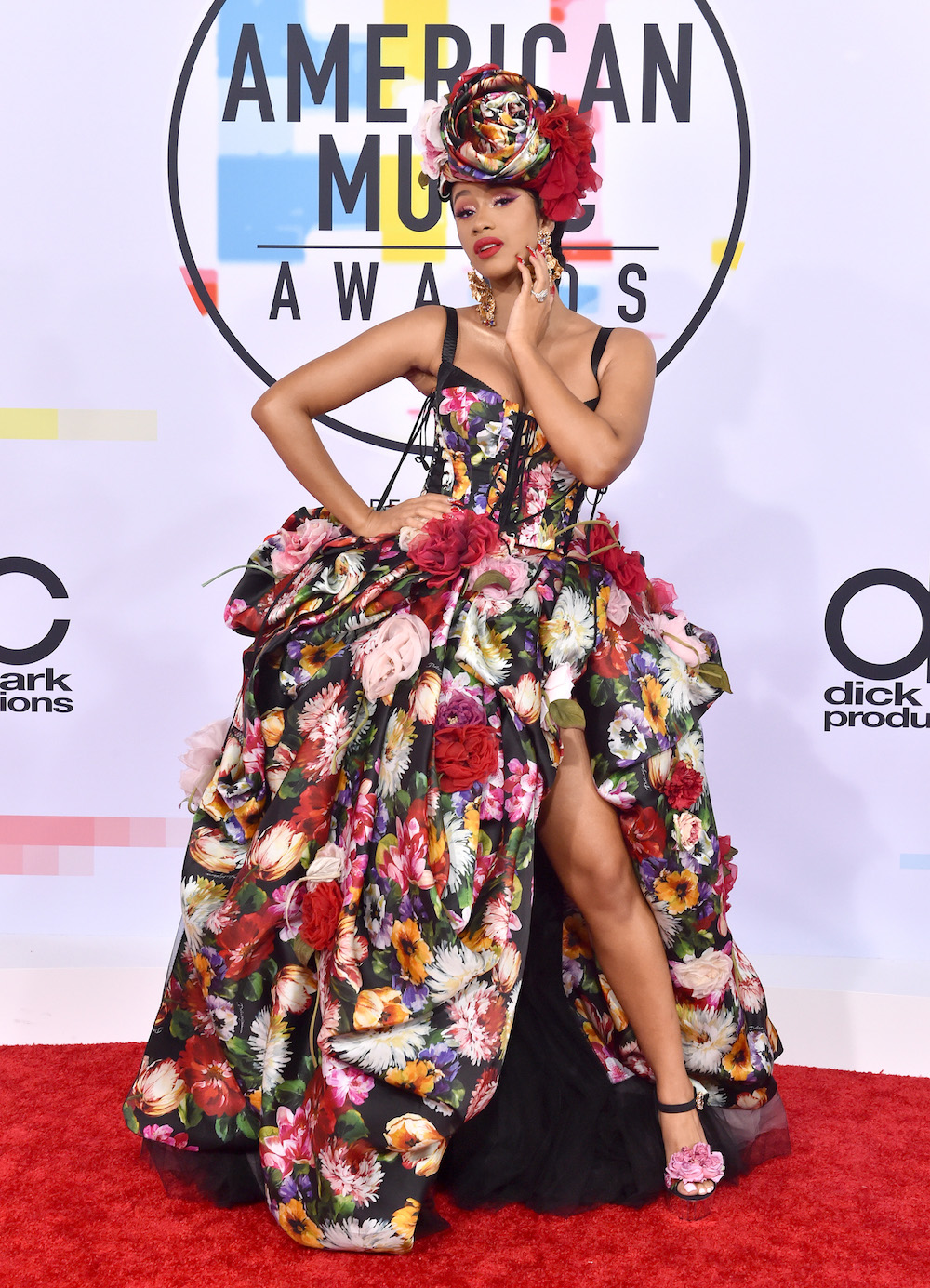 Now that you know what makeup Cardi used for her fierce lewk, you can easily copy it yourself.