Cardi B took the "In My Feelings" challenge to the next level and rewrote the lyrics for baby Kulture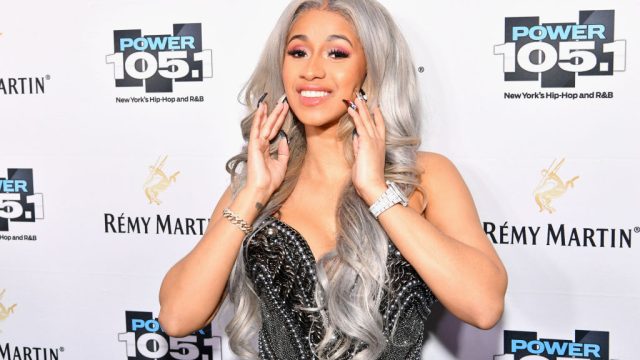 It's official: Cardi B is one of our favorite new celebrity mamas. We're loving her candid social media posts about life with Baby Kulture. From her musings about Kulture's baby 'tude to the hilariously bad habit she took up just minutes after being born, Cardi has shared so many of the too-real new mom moments all parents can relate to.
But her latest Instagram post has our hearts practically melting in a puddle on the floor. Cardi put her own spin on the "In My Feelings" challenge, and her take might be the best one yet. In the video, Cardi sings to Baby Kulture in her bassinet, personalizing the lyrics of Drake's hit song for her little one. It's seriously so sweet.
Cardi captioned the video, "I really don't wanna go to the studio today," seemingly upset at the thought of leaving her baby to go to work. The video shows her doing her own impromptu "In My Feelings" challenge. She starts, "Kulture, do you love me?"
Cardi continues, "I'm your mommy. I remember when I had you inside me. And I birthed ya. And I need ya. And I'm down for you always." Then she smothers Kulture with kisses, and it's precious.
Watch Cardi B crush her own version of "In My Feelings."
This definitely isn't your traditional lullaby.
Leave it to Cardi to create her own nursery rhymes. Sorry, "Twinkle, Twinkle, Little Star," it's all about "In My Feelings" these days. And we aren't even a little mad about it.