Cardi B looked like a woodland fairy on the 2018 Grammys red carpet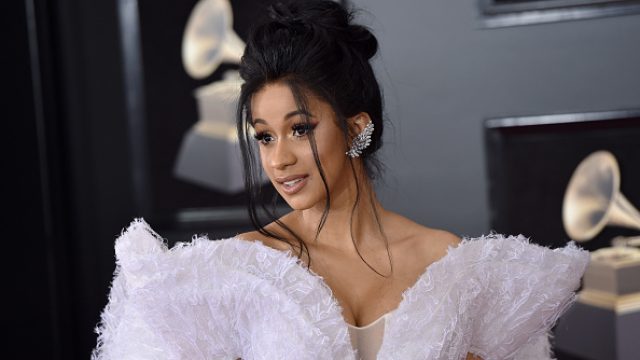 While we might know Cardi B for her real AF personality, her bloody shoes, and her undeniable making of "money moves," the Bronx rapper showed up to the 2018 Grammy Awards making fashion moves. Cardi B didn't make history tonight by taking home the Grammy for Best Rap Performance (it went to Kendrick Lamar), but the twice-nominated rapper did dominate the stage with Bruno Mars in a '90s-inspired performance of their hit song, "Finesse." Known for her hardcore lyrics, Cardi still showed a softer side when she walked the 2018 Grammys red carpet looking like a floating angel.
When it comes to the outfits she has rocked at events leading up to Sunday night's awards ceremony, you couldn't fuck with her fashion if you wanted to. And on the actual red carpet, Cardi looked like the stuff of couture dreams in a custom-fit Ashi Studio Design. The gown can only be described as "dream-like," and the white lace and butterfly sleeved confection made her look like a blessing sent to us all.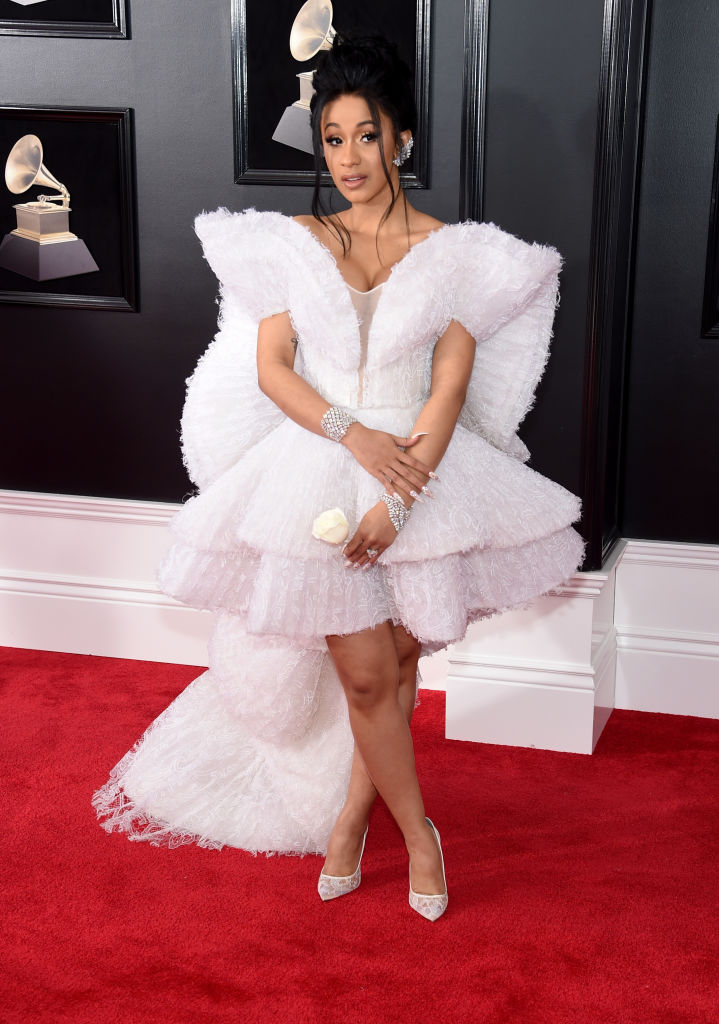 It wasn't just her gown that made a statement. Cardi was also one of the many stars who hit the red carpet wearing a white rose in support of the Time's Up movement. When asked about the movement in a red carpet interview, she said "To me it feels so crazy that in Hollywood it's just now being talked about."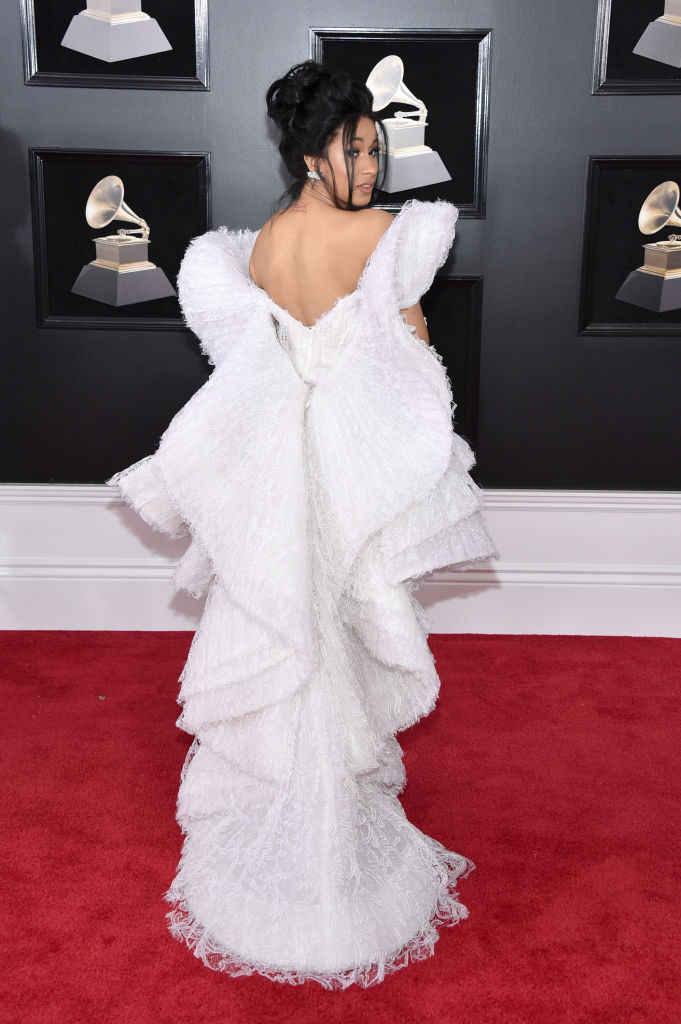 So not only did Cardi come through with visual and vocal support for her fellow women, she also stayed true to her unapologetic style by topping off her wings with Louboutins and plenty of bling.
When Kollin Carter, Cardi's stylist, was asked about the gown, he told The Hollywood Reporter, "She will look like a butterfly on the red carpet, like she has wings. Let's just say that by the end of the carpet, she'll be America's angel."
There's no doubt that after the 150 hours of work put into the gown by six different seamstresses, Cardi B's red carpet look proves that she is indeed an angel.