Cardi B and Kehlani are doing a concert in L.A. and the tickets are 100% free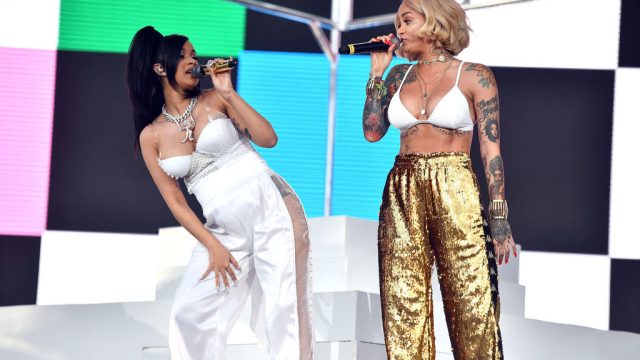 If you've been dying to see Cardi B and Kehlani live and will be in the Los Angeles area next month, we've got news for you—they're doing an intimate concert together, and best of all? The tickets are free.
Metro by T-Mobile (the new name for MetroPCS) is partnering with Pandora and putting on a concert called Live in L.A. starring two of the hottest women in music right now. Don't worry, you don't have to be a Metro customer to go—anyone is eligible to sign up for tickets.
The concert is November 6th at The Academy Nightclub from 8-11 p.m. PST and is open to all fans who are 21 and up.
There is some bad news, though: all of the free tickets have already been claimed. But all hope isn't lost; you can still sign up for the waitlist here. Note that each person in your party needs to sign up individually—there are no plus-ones!
And if you can't make it, don't worry: there's a mixtape specially curated by Cardi B on Pandora that might just be the perfect consolation prize. After all, this woman does have excellent taste in music. If you're going to try to get into the show, good luck—we have a feeling that these two are going to put on an unforgettable concert.