Cardi B shared the first ever photo of baby Kulture, and she's even cuter than we imagined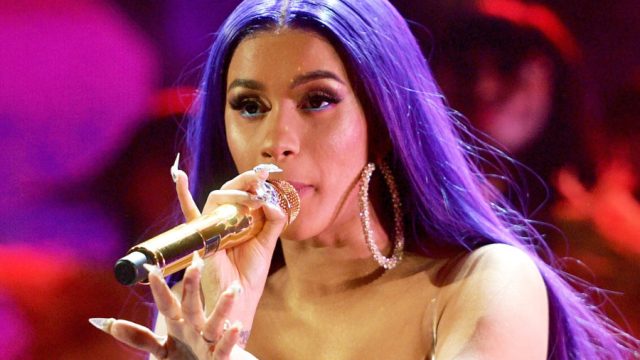 Kulture has made her Instagram debut. Mama Cardi B posted the first ever full-face photo of baby Kulture on social media on December 5th, causing collective "awwws" across the internet. The "Money" rapper shared the pic to Instagram, captioning it simply, "My heart." In it, Kulture is donning a striped bib and pink headband with a white bow.
We are melting from the cuteness.
The Instagram photo comes a day after Cardi revealed on social media that she and husband Offset were calling it quits. In a December 4th Instagram video, she said that while the duo still have "a lot of love for each other," they are planning to divorce.
https://www.instagram.com/p/Bq_pb64Fzl8
She explained in the video: "I've been trying to work things out with my baby's father for a hot minute now, and we're really good friends, and you know, we're really good business partners. He's always somebody that I run to, to talk to, and we've got a lot of love for each other."
"Things just haven't been working out between us for a long time, and it's nobody's fault. I guess we grew out of love. But we're not together anymore. I don't know. It might take time to get a divorce and I'm always gonna have a lot of love for him, 'cause he's my daughter's father," she continued.
Cardi and Offset, who makes up one third of hip-hop trio Migos, quietly wed in September 2017. The couple welcomed Kulture in July of this year.
If you'll excuse us, we'll be swooning over this adorbs photo for a few minutes more.