6 things to know about Cardi B and her meteoric rise to fame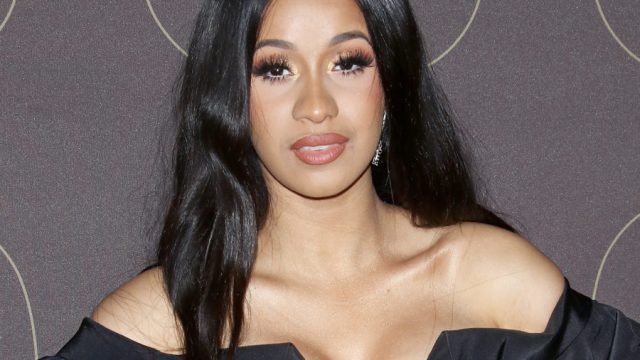 Update: HelloGiggles is republishing the below piece after Cardi B won Best New Artist at the iHeartRadio Awards this week. There have also recently been rumors that Cardi B is pregnant, but the rumors have NOT been confirmed by either the singer or her reps.
The 60th annual Grammy Awards kicks off on Sunday, January 28th on CBS. Hosted by James Corden for the second year, the 2018 Grammy Awards begins at 4:30 p.m. PT and will be held at Madison Square Garden. Rapper Jay-Z leads the nominations with a total of eight nods.
Among the talent recognized is breakout artist Cardi B. The "Bodak Yellow" rapper scored two nominations for the song in the Best Rap Song and Best Rap Performance categories. Cardi B made history last year for being the first female rapper to land on the Billboard Hot 100 since 1998. In celebration of Cardi B's nominations ahead of the 2018 Grammy Awards, here are six things to know about the 25-year-old breakout star.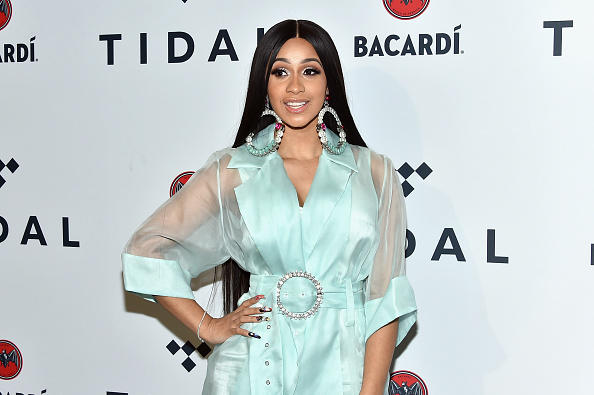 Cardi B's real name is Belcalis Almanzar
Cardi B was born in the Bronx, New York as Belcalis Almanzar. She's of Dominican-Trinidadian descent, and also has a sister named Hennessy Carolina, because cool names run in the family, obviously.
Cardi B worked as an exotic dancer before becoming famous
Before her meteoric rise to fame, Cardi B worked as a stripper for four years in Manhattan (also referenced in "Bodak Yellow" in the lines "I don't dance now, I make money moves").  She also cultivated a prominent social media presence, which led to her role in reality show Love & Hip Hop: New York.
Cardi B made history with her Billboard Hot 100 ranking
The "Bodak Yellow" artist was the first female rapper to rank No. 1 on the Billboard Hot 100 in decades— the last was Lauryn Hill in 1998 for "Doo Wop."
Cardi B is engaged to another rapper
Rapper Offset of musical group Migos proposed to Cardi B live on stage during Power 99's Powerhouse concert at the Wells Fargo Center in Philadelphia in October. She said yes, and that rock is huge.
https://www.instagram.com/p/BaxzAjHBOgi
Oh, and the wedding might be televised on TV
A wedding special for Cardi B and Offset's nuptials could reportedly be in the works, with BET and VH1 vying for the televised event.
Cardi B has a full-length debut album in the works
No word yet on when this will be released, but Cardi B initially said the album would debut in October 2017, which didn't pan out. She wrote on Twitter: I have a lot of pressure on me," she wrote. "I have songs stashed up. I just don't think they qualified for my album. Sometimes i think is ready sometimes i think it's not so I'm going to take my time till it's right." She currently has two mixtapes, titled "Gangsta Bitch Music, Vol. 1" and "Gangsta Bitch, Vol. 2."
Tune into the 2018 Grammy Awards on January 28th at 4:30 p.m. ET on CBS.