Cardi B is countersuing her ex-manager — partly because he tried to control her romantic life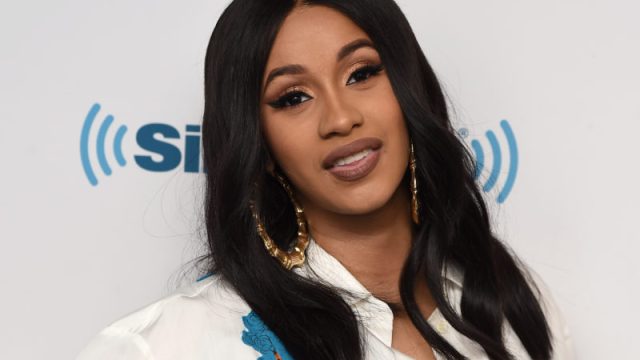 Claiming defamation after being frozen out of Cardi B's burgeoning career, the star's ex-manager, Klenord "Shaft" Raphael, served her with a $10 million lawsuit in April 2018. As of Thursday, July 5th, the "I Like It" rapper (whose real name is Belcalis Almanzar) hit back. Cardi B is countersuing Shaft, claiming that "trust was abused" and that Shaft controlled aspects of her personal and professional life out of greed.
TMZ reports that Cardi B and her current management team's lawsuit against Shaft is for $15 million. Shaft began managing Cardi back in 2014 after she appeared in VH1's reality show Love & Hip Hop. According to the official lawsuit via Variety.com, as Cardi's popularity increased, "so too did Shaft's greed."
"Shaft proved increasingly willing to take advantage of, deceive and exploit Ms. Almanzar," the lawsuit reads. "And he had the ability to do so through complete control over all legal documents and virtually every dollar that Ms. Almanzar earned in the entertainment business."
While managing Cardi, Shaft allegedly secured 50 percent of all Cardi B's record royalties and persuaded Cardi to "assign all copyrights in any audio or video recordings," plus 50 percent of Cardi's authored compositions, to his "wholly-owned" company, KSR Records. He also reportedly controlled Cardi's personal relationships.
Cardi B claimed via her countersuit that Shaft put "barriers between her and people close to her in an effort to maintain complete control over her." Shaft even reportedly told her "who she should and should not see romantically."
Cardi B is now managed by Kevin "Coach K" Lee and Pierre "Pee" Thomas of Quality Control's Solid Foundation. Shaft included these two new managers in his lawsuit against her.
You can read Cardi's full counter-suit via Variety.com. We wish her all the best if this lawsuit goes to trial.