Is Cardi B performing at Coachella? Here's what we know right now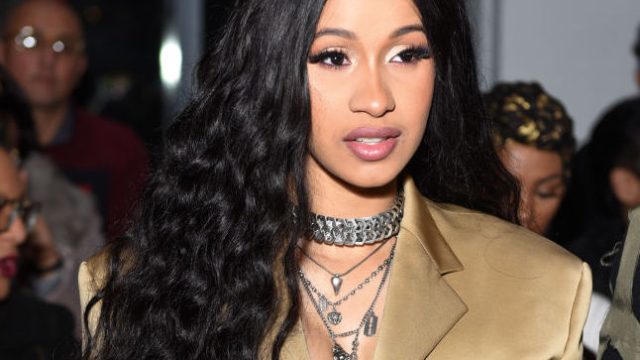 Rumors are swirling that Cardi B is pregnant after a source told TMZ that she is "due the first week of July." The rapper is reportedly gearing up to have a baby with fiancé Offset, although both stars have not made any kind of comment to confirm the news. Fans, however, seem to only be concerned about one thing: is a Cardi B Coachella performance still in the works?
The Bronx rapper is supposed to perform at Coachella on Sunday, April 15th and 22nd, along with performers like Eminem, Migos, Odesza, and Miguel. It would be her first time performing at Coachella, and fans have been excited to see what she's going to do on stage. According to TMZ, Cardi would be about seven months pregnant by the time Coachella rolls around. So would she still be able to perform? After all, this isn't the first time a major female musician has to had to drop out due to pregnancy — Beyoncé dropped out of the lineup last year for the same reason.
As of right now, at least, it seems like Cardi will still be there. Sources tell TMZ that she will definitely still be on stage. This seems like good news, but remember: Cardi has yet to speak out about this pregnancy report, so we won't know for sure until she says something.
The pregnancy rumors surrounding Cardi and Offset began in February, and they never really went away, even after the star denied it in a comment on Instagram.
Even though we don't know anything for sure, that hasn't stopped Twitter users from freaking out just a little bit:
https://twitter.com/udfredirect/status/974329149069209600
false
https://twitter.com/udfredirect/status/974345099718127618
https://twitter.com/udfredirect/status/974321770952929281
So will Cardi be there or not? As of now, yes. We'll keep our eyes on the situation and keep you updated as we find out more.