Cardi B was unapologetically sexy during her pregnant Coachella performance, and Twitter is obsessed
Day three of Coachella 2018 was nothing less than epic, because our queen Cardi B made her Coachella debut on Sunday, April 15th. And if that wasn't major enough, she performed while pregnant with her first child, shutting it down with a flawless medley of her hits in front of thousands of festival goers.
Ever since announcing her pregnancy on Saturday Night Live on April 7th, Cardi has made it very clear that she has no intention of slowing her career during her pregnancy, dismissing any and all unfair criticism that women can't have career success and motherhood at the same time. But her Coachella performance was even more epic than expected, because she pulled out all the stops, bringing out special guests, including 21 Savage, YG, G-Eazy, Chance the Rapper, and Kehlani out for cameos.
Cardi seemingly paid homage to the late TLC singer Lisa "Left Eye" Lopes with her onstage style, donning an all-white outfit with sheer paneling down the side of her pants, with pigtails, sparkly makeup, and tons of bling.
The mom-to-be was, dare we say, drippin' in finesse…and Twitter was here for it, praising Cardi for reminding the world that pregnancy is stunning.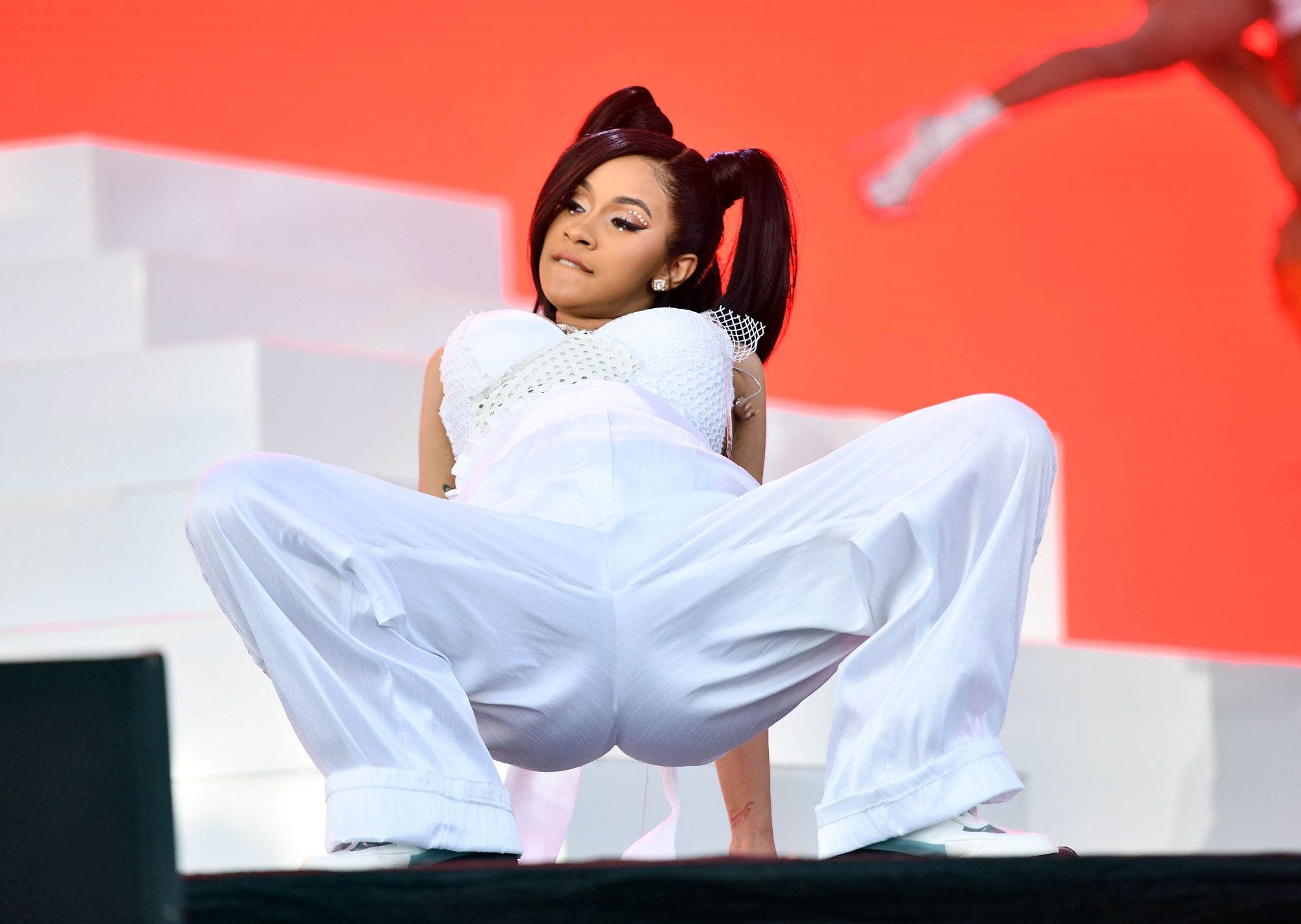 Fans were awestruck by her seemingly endless energy and nonstop dance moves, even though she joked with the crowds that she was "running out of breath." Audience members were like, "You sure, girl?" because she flat-out slayed. false
https://twitter.com/udfredirect/status/985894031908528128
Fans also loved her TLC-inspired look.
false false
And others were just in awe of her out-dancing pretty much everyone, and giving us all the inspiration we've ever needed in life.
false false
We bow down to the queen.