Cardi B canceled performances to focus on her pregnancy, and here's what that means if you already have tickets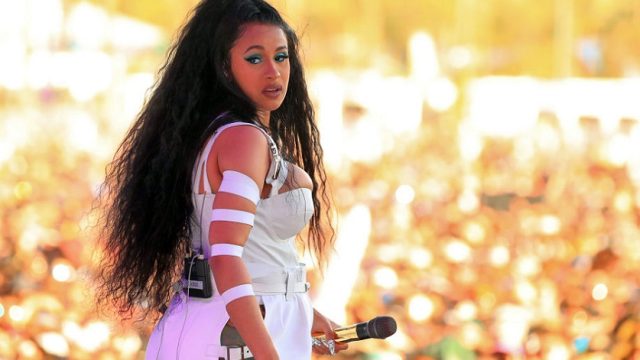 In order to promote her debut studio album, Invasion of Privacy, Cardi B made headlines with jaw-dropping performances at venues like Saturday Night Live and Coachella. But the musician, who's currently pregnant, just announced she'll be taking a break from performing to focus on preparing for her new addition. And while we'll certainly miss her in our lives for the next few months, the decision totally makes sense.
Cardi B announced the performance-hiatus news in a video posted to her Instagram on April 25th. She said that her last performance will be Broccoli Fest, which is currently scheduled for April 28th in Washington, D.C. Musical group Migos and Miguel are also slated to perform. This news also means that Cardi will be canceling some performances, notably her scheduled appearance at festivals in Texas, New York, and Europe. However, because the appearances are all festivals, you're still totally good to go even though Cardi won't be there (as much as she'll be missed!).
While we're not sure about her exact due date, sources expect her to give birth during the first week of July. And Cardi B clarified that she expects to be performing again this September along with the Bruno Mars 24K Magic tour.
Here's her official announcement.
https://www.instagram.com/p/BiBKIUxBG2p
According to the singer, she's having trouble breathing, which is why she's decided to take a break from the festival/performing circuit.
"Shorty keep growing," she said. "I want to thank you all for understanding."
We're glad Cardi's taking time out to do what's best for her, her baby, and her body, and we're looking forward to meeting her new addition this coming summer!