You need to see the decked-out "dream home" Cardi B just bought her mom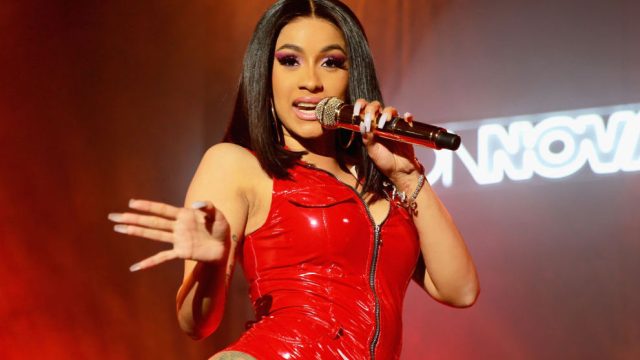 Cardi B just did what most kids dream of doing when they get big, which is buy her mom a house. The "Bodak Yellow" rapper said she'd been dreaming of buying her mom a house in New York (Cardi grew up in The Bronx) and finally made that dream a reality. On Instagram, Cardi explained that she tried to buy her mom a house last year but could only afford one that cost $600,000, which sounds like a lot of money, but really, $600,000 doesn't go far in New York. "I waited, I waited, I waited, I waited til I could afford a dream home, and I copped it," she said.
"Its always been a dream to buy my mother a house," Cardi shared in the Instagram caption. "Last year i was so thirsty to buy my mom a house but the ones i was interested for her weren't at my price range. I worked and worked and now I'm here !! Thank you everybody who supported me to make my childhood dreams come true!"
The tri-level home is elegant and bright with wrought-iron staircases and a kitchen to die for. Cardi showed off the basement level, her favorite, which includes a bathroom, a gym, and what appears to be a walk-in closet, which will apparently be Kulture's crash pad when she's older.
"When my daughter visits her grandma's house, she gonna come here," Cardi said in the video. Some kids get a room at grandma's house, but in Cardi's family, the grandkids get their own floor of the house.
Cardi's rise has been stratospheric, and it's clear that she worked her ass off to get here. Congrats Cardi, you deserve this.