Cardi B just broke a major music record for female artists, and congrats, girl!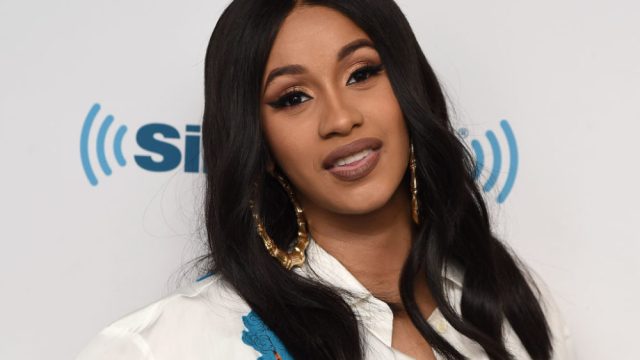 In case you've somehow missed it, Cardi B has had an incredible year. Not only is she about to welcome her first child into the world, but in the past few months she's graced the cover of Rolling Stone, released her first album, and appeared on Saturday Night Live. As if all that weren't enough, Cardi just became the first female rapper to have two number one hits on the Billboard Hot 100 — and we couldn't be more excited for her.
According to Billboard, on July 2nd, Cardi B's "I Like It" moved up to number one on the Hot 100. The rapper's debut single, "Bodak Yellow," also held the top spot back in October 2017. The four other female rappers to top the charts are Lauryn Hill, Lil' Kim, Shawnna, and Iggy Azalea, but none of them has had more than one top single yet.
Cardi shared her excitement on social media, posting a video to Instagram in which she cheer, "Number one!"
"I look crazy guys but I'm Soo happy #1 on the Billboard," she captioned the video.
She later shared a picture from the video featuring her and her collaborators on the song, Bad Bunny and J. Balvin, to congratulate them as well. "I Like It" was the first number one hit on the Billboard Hot 100 for both Latin artists, which is also supremely awesome.
Cardi's Billboard record is thrilling not only for her, but for female rappers everywhere. Hopefully she'll be the first of many badass ladies to be recognized for this honor. Congratulations to Cardi and to everyone else who worked on the track.