This is the badass hair detail you might have missed in Cardi B's "Be Careful" music video
America's sweetheart Cardi B dropped the music video for "Be Careful," and there's a beauty detail in it that we're obsessed with.
Cardi B is sitting on top of the world right now — enjoying her pregnancy, chart-topping hits, awards, and engagement to Migos member Offset. In case you haven't heard her album Invasion of Privacy, she describes a relationship in the song "Be Careful," and it doesn't exactly sound like smooth sailing. In a Lemonade-esque track that reveals her betrothed's infidelities, Cardi delivers a warning to him, not a threat. We love Cardi for always keeping it real, and her ability to reveal her vulnerabilities without compromising her boss-bitch attitude.
The video seems to be inspired by the Kill Bill movies, featuring the rapper in a church preparing for her wedding. She wears a confection of a wedding dress and long blonde hair that blows in the wind in classic music video diva style.
Cut to (spoiler alert) Cardi's philandering man dead in his coffin. She enters the funeral service sporting a long red ponytail, but there's a beauty detail that we're dying for. Her red locks are pulled back and styled in a low pony secured with a silver barrette. The top half of the style is tucked under, and a silver ring is secured in a loop of hair. Attached to the ring is another, with a loooooooong tail wrapped onto it. Did her man die from looking at this? Because we're dead.
Cardi's first look as a beautiful bride.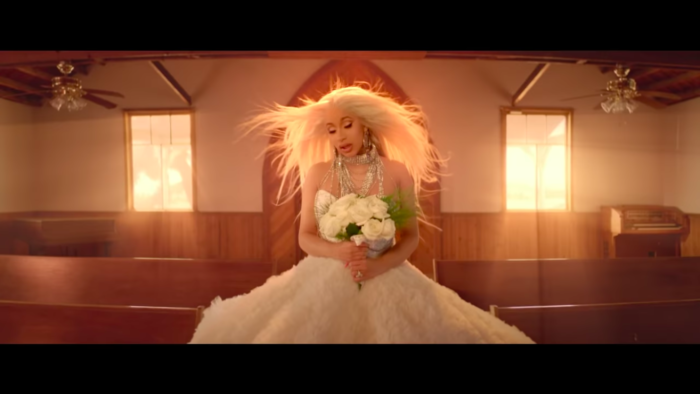 That classic fan-blown diva hair.
Uh oh…she's coming for ya.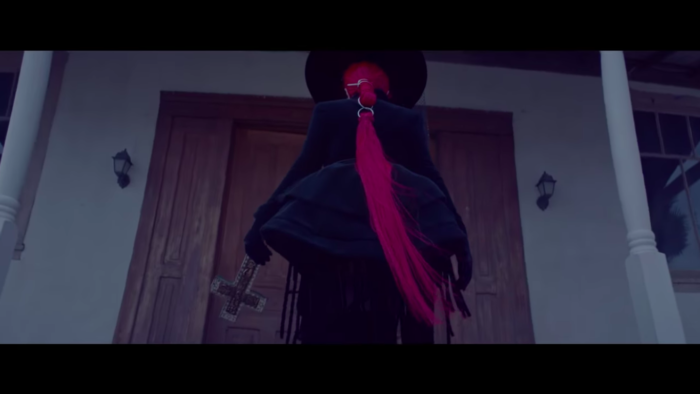 Hyperventilating.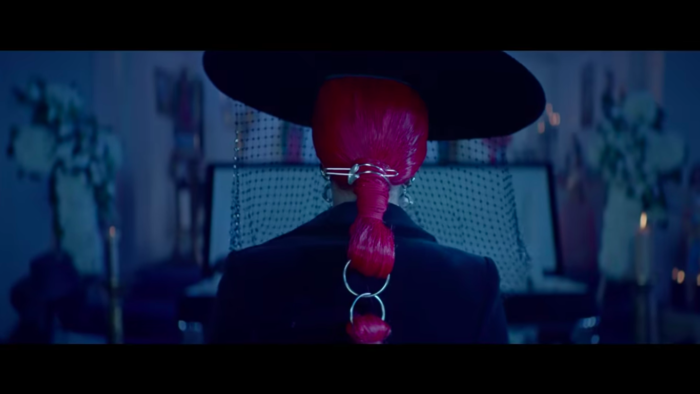 Be hair-ful.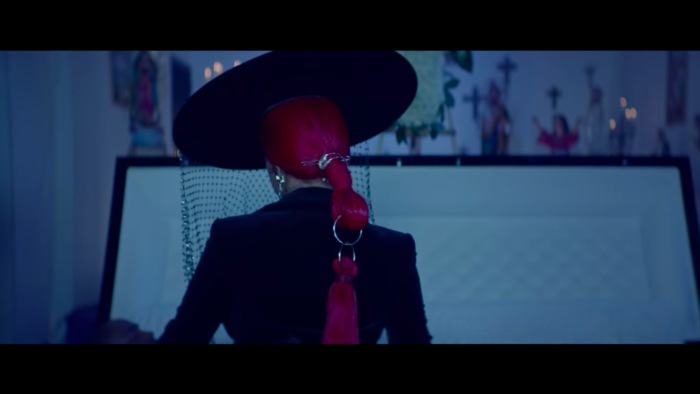 That sparkly veil, though.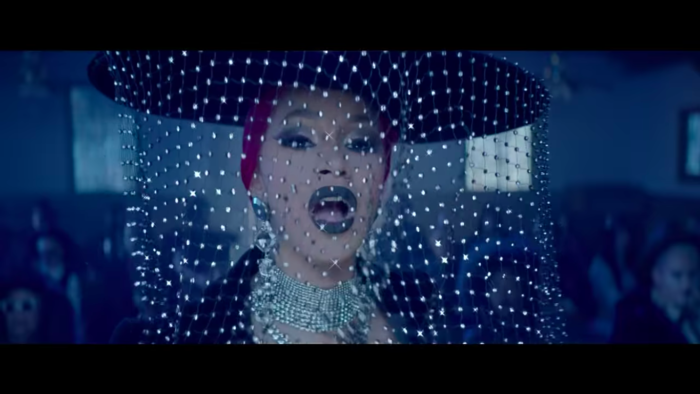 The stunning style was created by hair magician Tokyo Stylez (@tokyostyles), who regularly styles the rapper, including her coif for the 2018 Met Gala.
https://www.instagram.com/p/BjDJABsDIav
Tokyo posted a behind-the-scenes look at the impressive ponytail.
https://www.instagram.com/p/BjDLz96DD5I
Peep the whole video below:
https://www.youtube.com/watch?v=8zSRkr1nQNw?feature=oembed
Keep killin' em, Cardi.