This new Starbucks Frappuccino flavor is the epitome of summer
Last week, our taste buds did a little dance when we heard that Starbucks is bringing back their Birthday Cake Frappuccino for five days. And now, we're being given a whole new gift in the icy beverage world: the ~ brand new ~ Caramel Waffle Cone Frappuccino. The new flavor is available today through the end of the summer, along with the beloved S'mores flavor.  Yes, seriously!
The  Caramel Waffle Cone Frappuccino is made with "waffle cone syrup" (we have no idea what that is, either) and dark caramel sauce, blended with all the usual: coffee, milk, and ice. On top, it comes with whipped cream, waffle cone pieces, and more dark caramel sauce, all of which "evokes the smell of freshly made waffle cones wafting from the neighborhood ice cream parlor," according to a company press release.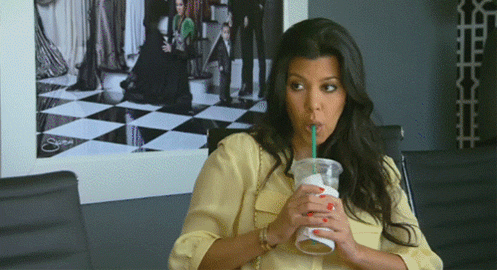 Of course, we all know Frappuccinos can be tough on the wallet, but Starbucks is helping us out with that, too, with their "Frappuccino Happy Hour." From 3 to 5 p.m. until May 15th, any Starbucks fans in the U.S. and Canada can buy a half-priced Frapp in any flavor and any size — and for Starbucks Rewards members, that time bracket is extended to 6p.m.
Oh, happy summer days!