This caramel apple sangria recipe is the absolute perfect (and easy) fall cocktail
Relying on soups and stews to deal with the chill of fall is cool, but it's always nice to have refreshing new food and drink options handy, like this recipe for caramel apple sangrias that will keep you warm, fuzzy and buzzed (which sounds like the best feeling ever, TBH).
Spotted at Cosmo, these yummy-looking drinks are a mouthwatering, belly-warming mixture of apples, apple cider, white wine and vodka. Throw together a party menu that features these beverages and caramel apple mimosas from Delish along with all of your favorite fall foods and you will have yourself one extremely lit gathering.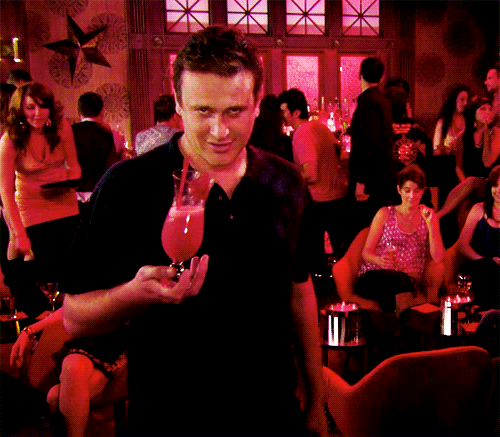 Um, we're not kidding. We're totally calling out somebody, anybody we know to make these gorgeous drinks and invite us to the shindig.  The recipe simply requires you to combine caramel-flavored vodka, a white wine of your choice and apple cider in a pitcher (preferably the largest one you own). Then you stir it all together, toss in some round apple slices, pour into glasses and place the drinks on a special tray marked "Property of HelloGiggles" and you're all set!
YUMMM.
OK, so first person to hit us up to sample their caramel apple sangrias will be our new BFF.