Cara Delevingne's new look will give you serious #ShortHairGoals
To say we're excited for the new Suicide Squad film would be a bit of an understatement – we've practically got our Harley Quinn halloween costume hanging up in our wardrobe already. We've been living for the teasers, too; Jared Leto as the Joker looks legit terrifying and Cara Delevigne as the Enchantress looks hella creepy.
Obviously, Cara doesn't look creepy in real life. In fact, while promoting the film at this year's Comic-Con, the model and actor debuted a brand new hair cut and OMG it's to die for.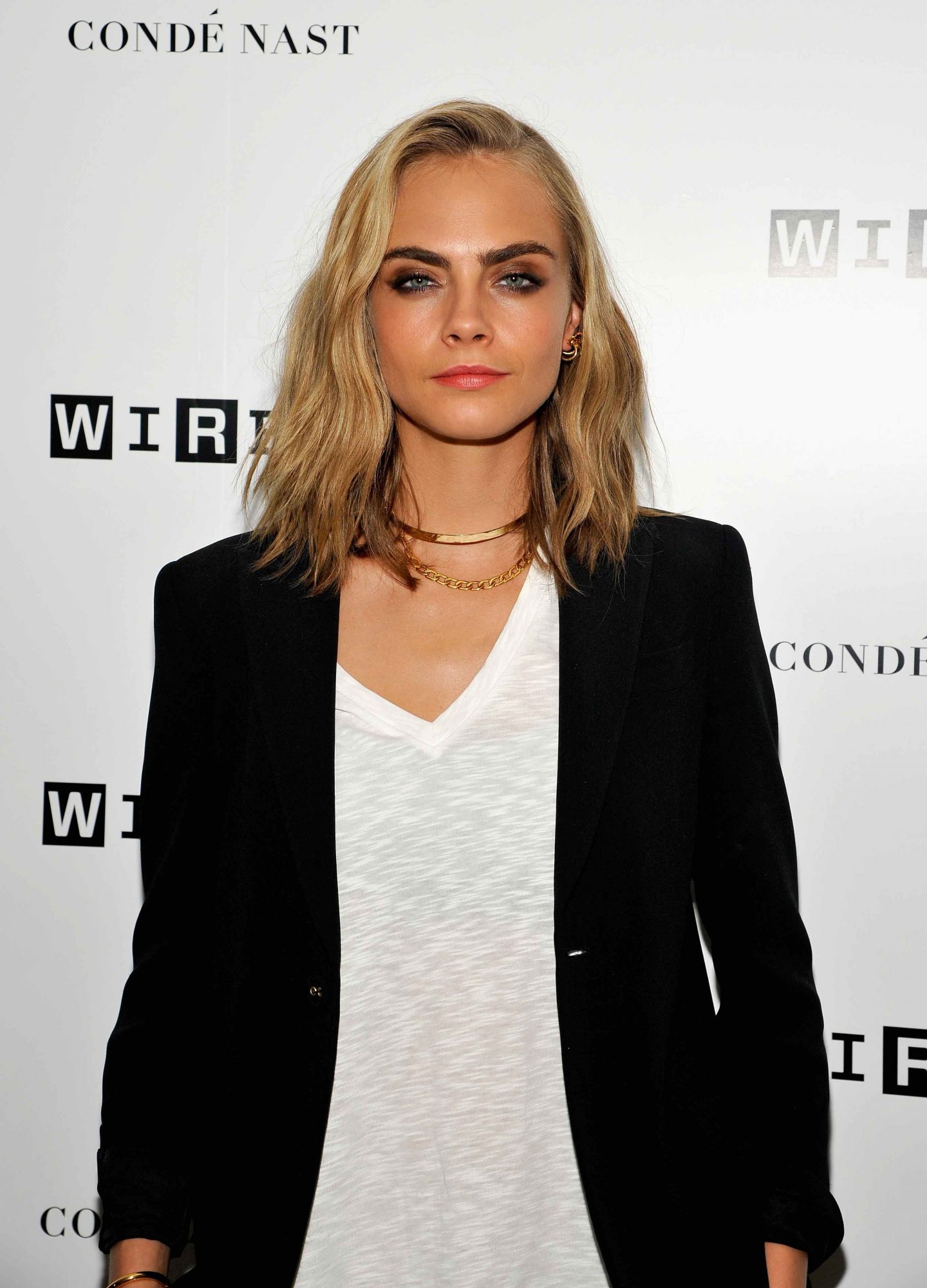 Cara was attending opening of the Wired Cafe at the Omni Hotel, just a hop, skip, and a jump from the convention center which hosts the Comic-Con in San Diego.
Cara looked drop dead beautiful in a white t-shirt, a black blazer, Nike trainers, and tapered camo trousers, which look like they're made out of sequins!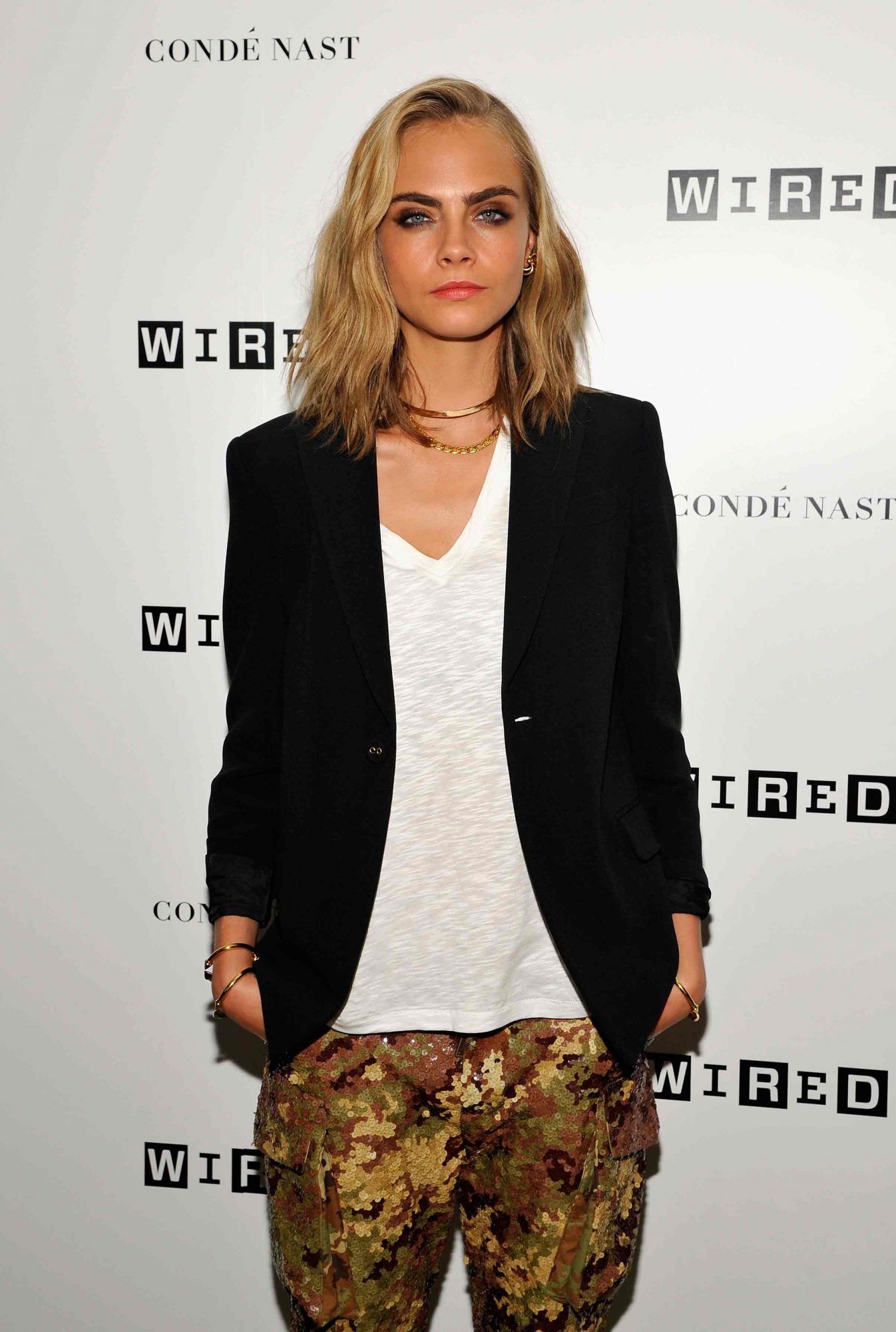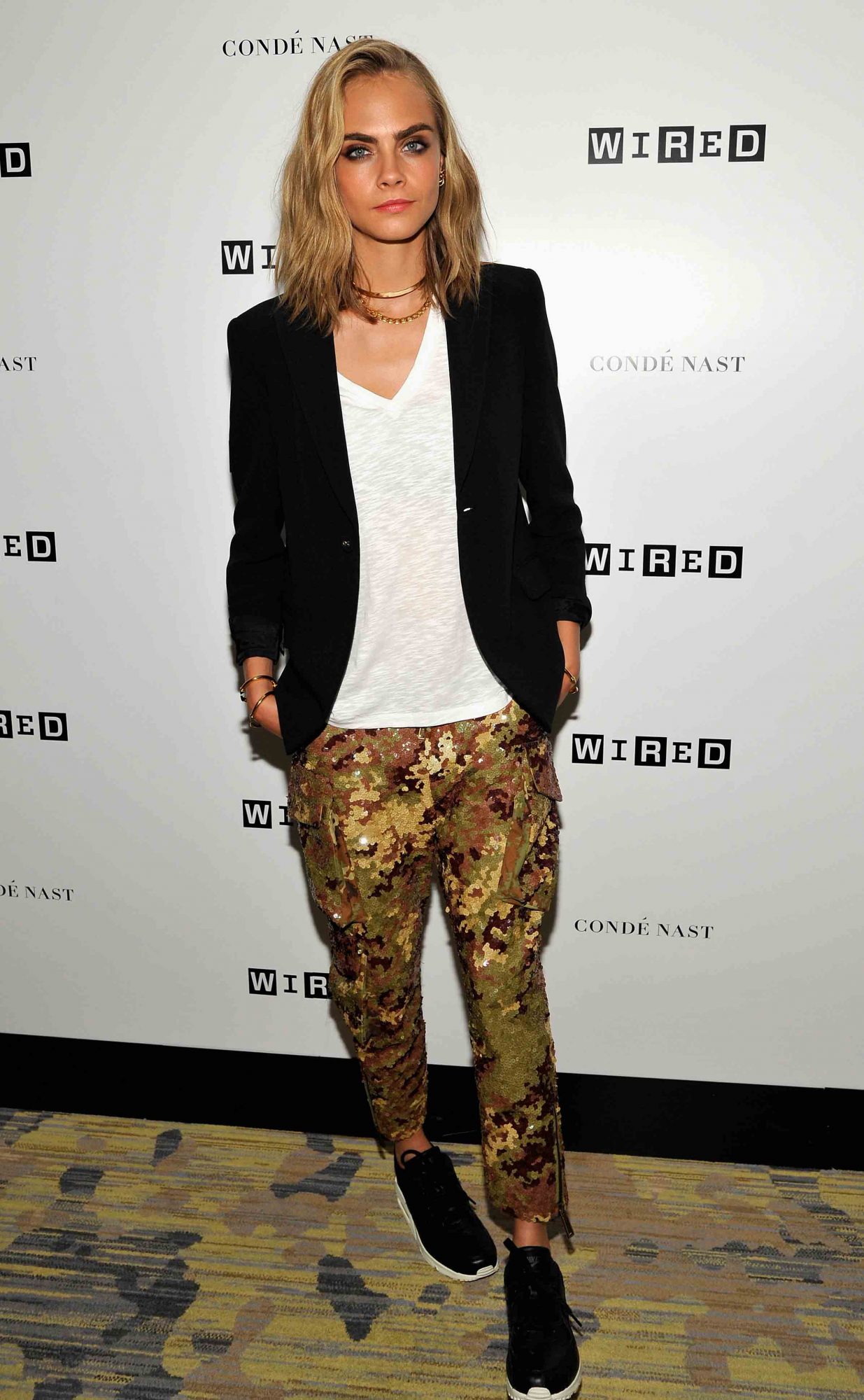 We're really loving the low-key casual look. It looks super cute and super comfortable, which is handy as Cara went on to take part in the Suicide Squad panel at the main event. If were were going to sit and answer a bunch of questions, we'd want to be comfy, too.
Cute and casual should just be the go-to for everything, right?