Cara Delevingne wrote a YA novel, and you can pre-order it now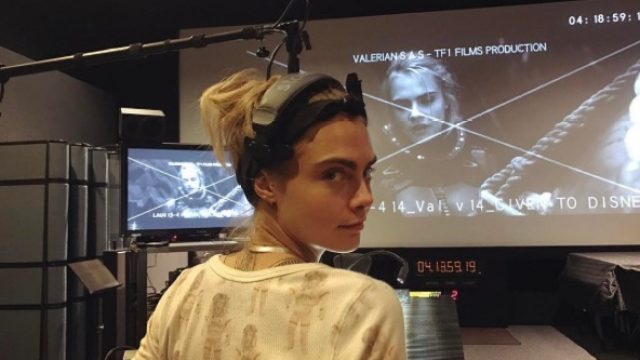 With her insane acting schedule, we can't imagine how Cara Delevingne found the time to sit down and write a full-on novel, but lo and behold, she did! THIS IS REAL. Delevingne has written her debut novel titled Mirror Mirror, and she describes it on Instagram as a "twisty coming of age story about sixteen year old friends Red, Leo, Naima and Rose who are all trying to figure out who they are and navigate the minefield of school and relationships. Until it all changes one day… "
Sounds like a mysterious page-turner that we WANT TO READ RIGHT NOW!
via giphyBut we'll totally work on being patient. The book comes out later this year, and you can pre-order it through UK Amazon. This is a huge accomplishment, and we're freaking proud of this girl!
The Amazon description offers slightly more details about the story, revealing that Naima dies "in tragic circumstances, leaving behind only one word: 'Sorry.'"
via giphyWe'll have to read the book to find out whyyyyyy!
In her caption, Delevingne was giddy with anticipation about her story being let loose into the world.
"I love these characters so much, I love what they stand for, what this story represents. The process of putting this novel together has been life changing and something I hold really close to my heart!! I cannot wait to share with everyone! [...] Cause I want us to talk about this time in life, self discovery, friendship, pain, triumph!! Being a teenager!! The experiences that shape YOU!"
Quick question…is there anything that Delevingne can't do? No? Okay then!
Naturally, we're giddy with anticipation over the prospect of reading this novel. As you can probably tell.
Huge congrats, girl. It takes serious dedication and discipline to write a novel, especially when you're on the road and living such a hectic lifestyle. Major kudos.