Cara Delevingne wore a badass red beret at Cannes, and we're adding one to our fall wardrobe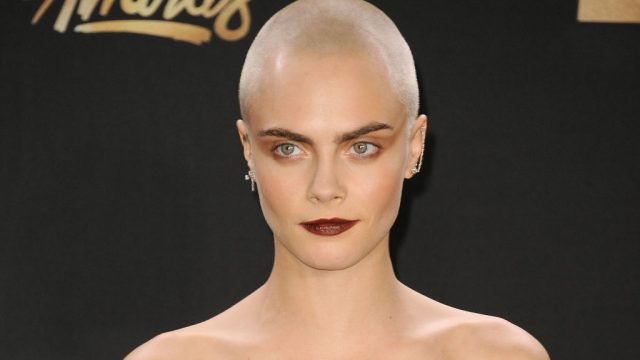 Never one to shy away from making a bold sartorial statement, Cara Delevingne wore a red beret in Cannes this weekend, looking positively badass. It wasn't just any old beret, either. Delevingne's is emblazoned with the word "Anarchy," and we're applauding her unconventional style choice.
Taking the look up a notch, the model/actress paired the beret with a bold red lip and blue tinted sunglasses. She recently shaved her head, too, so maybe the beret was more than just a fashion statement, it was a way to keep her head warm on the red carpet!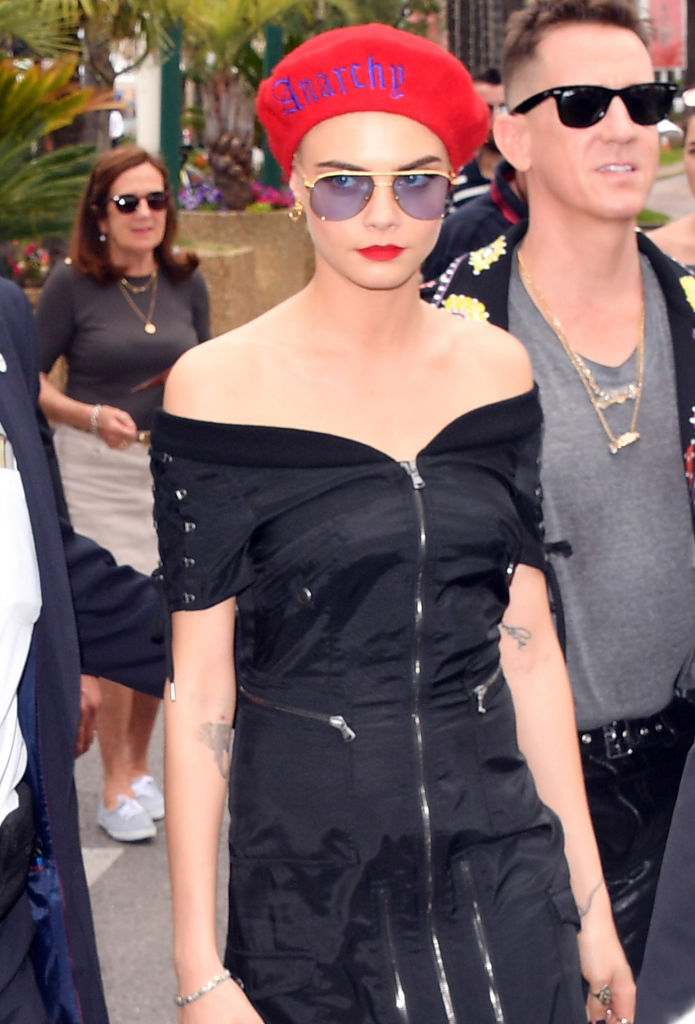 Delevingne's beret comes courtesy of a brand called Itchy Scratchy Patchy.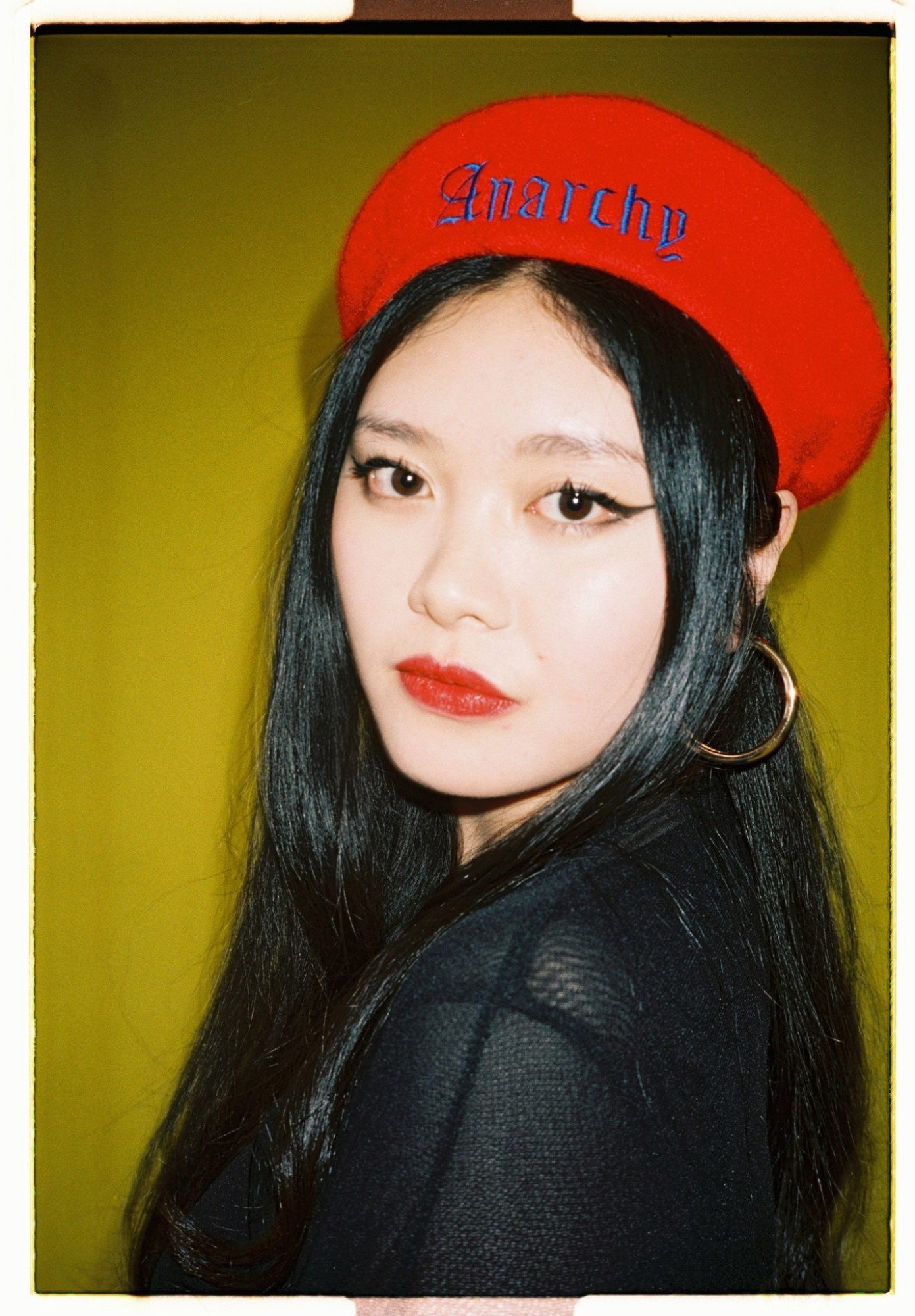 You can get it here for about $97.
Another version of the hat, featuring gold lettering instead of blue, is currently sold out on the Dover Street Market website, but we're going to keep checking back because we want this hat in every color possible.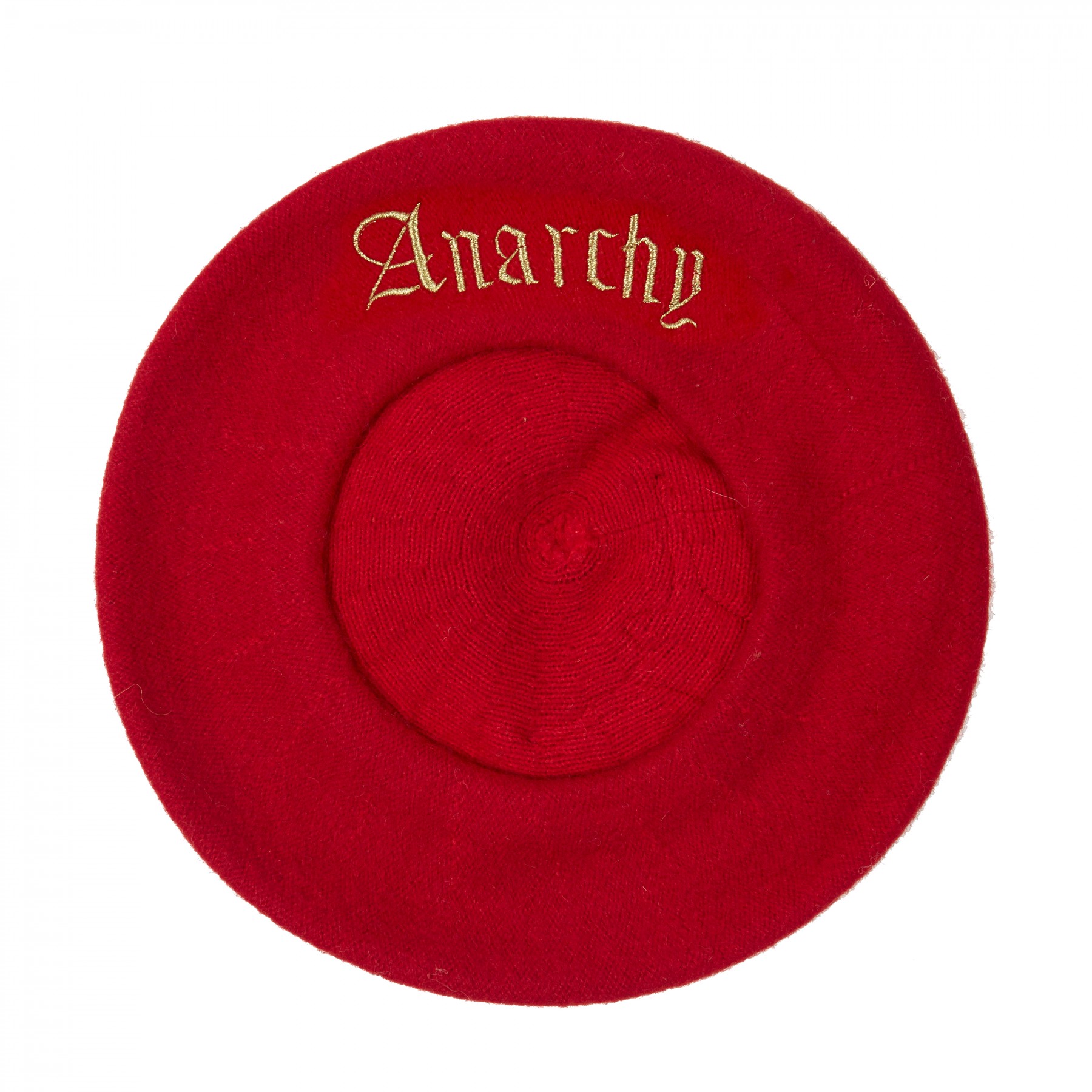 According to the company's website, Itchy Scratchy Patchy is all about making "clothes that tell a story, and clothes that have memories." Many items from the brand are customizable and DIY-inspired.
So, just what was Delevingne doing at Cannes? She was promoting her new film, summer sci-fi blockbuster Valerian and the City of a Thousand Planets, by French director Luc Besson. But she was also there to promote her partnership with luxury ice cream brand Magnum.
For the Magnum partnership, Delevingne teamed up with Moschino creative director Jeremy Scott to create a 47-second ad called "Release the Beast," in which she strolls around looking glam and eating an ice cream bar. https://www.youtube.com/watch?v=qk1OsND4cRc