Cara Delevingne's turquoise hair makes her look like a lip syncing mermaid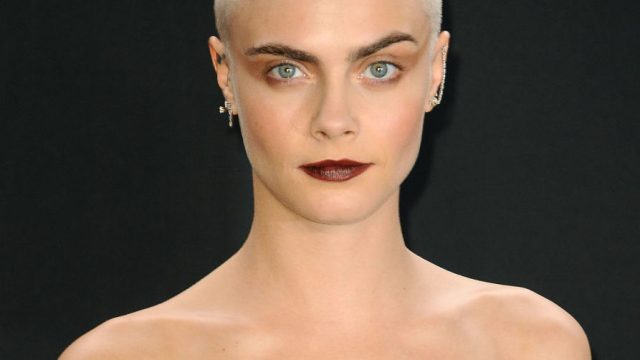 Cara Delevingne is having so much fun with her hair. Just days after debuting her sleek buzz, Cara Delevingne wore a turquoise wig on Instagram, and it was everything that we could've dreamed. The model and actress donned the colorful mane in her Instagram story, where she sang a song by none other than the rapping Barbie herself, Nicki Minaj.
The most inspiring thing about Cara is that she isn't afraid to try out new things. And if we're being honest, that's what we love so much about her. She'll go from long to short hair, and then back to long at the blink of an eye. This fashion queen does whatever she wants, whenever she wants. And her hair, yeah, it's simply just an accessory to her — not something she's particularly attached to.
The model and actress posted a video of her channeling her inner musical mermaid to her Instagram story, and lucky for us, her fan page Cara Cuddles was able to capture the moment.
https://www.instagram.com/p/BUB0_UFgeNn
We just admire how she's down to try anything at least once. It may have just been a spur of the moment decision, but we wouldn't be mad if these blue ringlets stuck around a little longer.
Cara's got the juice. And we wish we could have just an ounce of that confidence.
Her courage and boldness is something that we can't help but admire. The two go hand in hand in helping the rap enthusiast pull off any and everything.
Because this trendsetting queen is so unpredictable, we're sure we're not the only ones waiting anxiously for her next fashion surprise. She's so fly, she could make a trash bag look like an avant-garde frock.
Cara has a positive track record for delivering the best slaying looks, so we know that whatever she chooses to hit us with will be on point.