Everything about Cara Delevingne's "Suicide Squad" outfit is sheer and we're so into it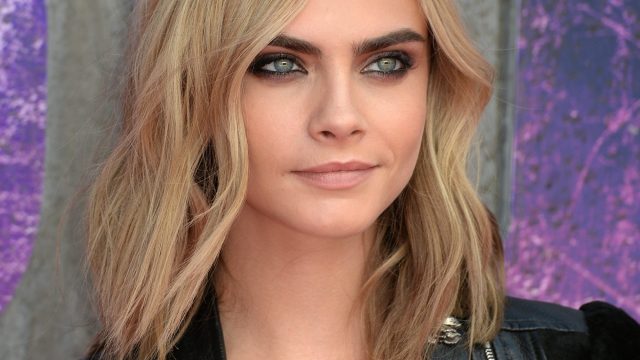 For obvious reasons, this week is all about Suicide Squad. British actress and model Cara Delevingne plays Enchantress in the movie, and it turns out that she's very enchanting in real life. Meaning, we're frequently wowed by how amazing she looks!
Remember that Comic-Con outfit? And that time she stepped out with brand new hair? And that time she channeled her inner-Wednesday Addams by wearing a lacy blood red dress? Well, prepare for more awesomeness (seriously guys, prepare).
The Alexander McQueen dress and leather jacket combo she wore to the European premiere is the most badass thing we've seen… maybe ever.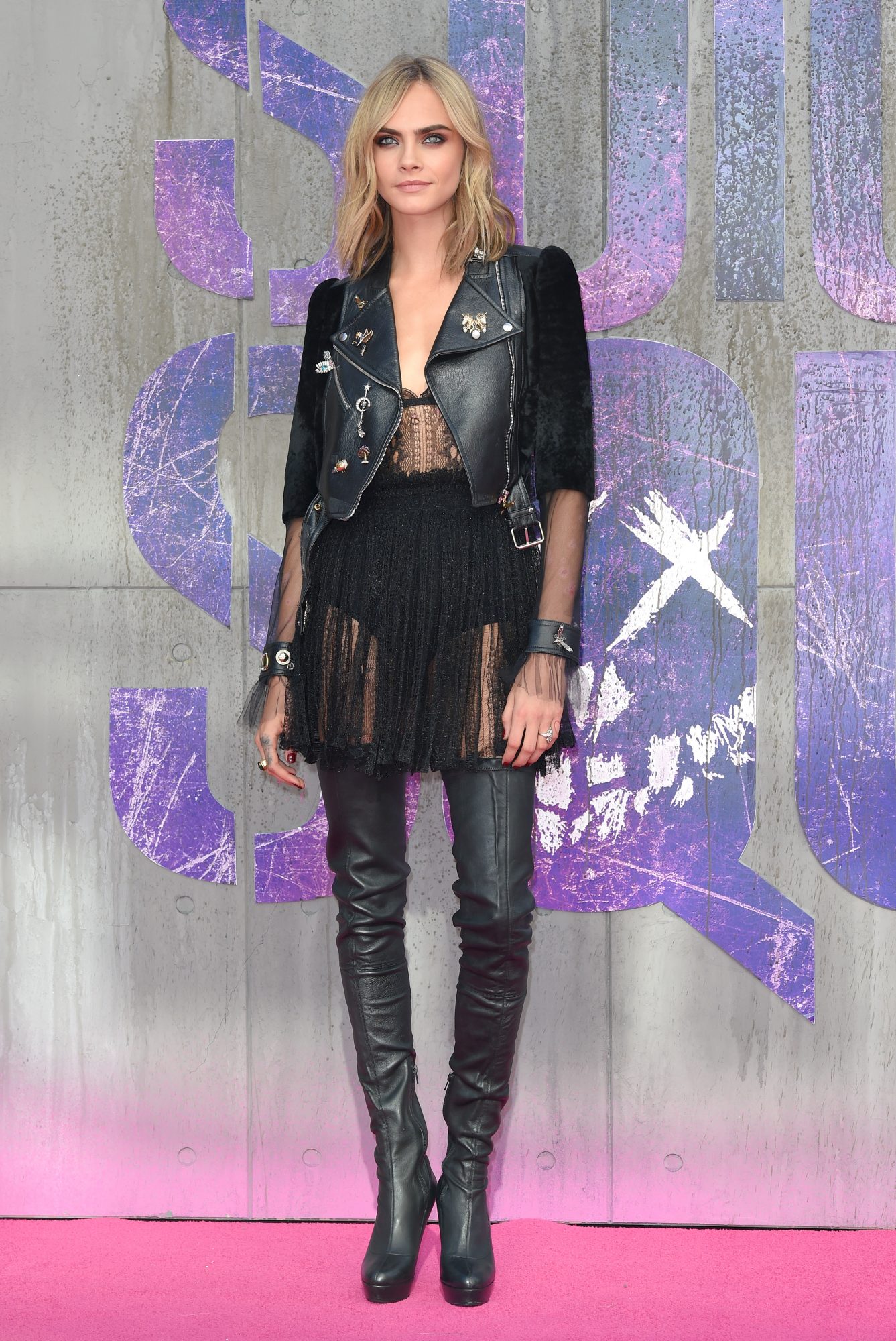 And it's not just what she's wearing, it's how she's wearing it. At just 23-years-old, Delevinge is confident to boot, and looks completely at home on the red carpet. Not that we'd expect anything less from someone with her experience, but still!
Okay, you've seen the front of her outfit. Now let's go for the back.
OMG!!!
That leather jacket with the sheer back is just to die for. And those boots! And we're loving how she didn't over-accessorize her outfit with jewelry; instead opting for a couple of thick black leather bracelets that compliment each item of clothing.
Simple, yet complex. How does she Cara Delevinge pull this masterpiece off?! She must just be that awesome.