Cara Delevingne's soft olive green bomber jacket is so glam it hurts
Cara Delevingne can do no wrong when it comes to fashion. Seriously, she can wear pretty much anything and look amazing at all times. Plus, taking her love of all things beauty one step further, Delevingne is now the face of Rimmel London.
Delevingne is fronting the campaign for the new Scandaleyes Reloaded Mascara. The mascara is extreme black, long-lasting and smudge-proof, and can be removed with simply warm water.
So it's basically magic.
While celebrating her new partnership with Rimmel and the launch of Scandaleyes Reloaded Mascara, Delevingne posed for pictures and looked incredible. Because of course she did!
The Suicide Squad actress wore a super glam green bomber jacket with black panels, black ripped jeans, and black boots. And she rocked her outfit hard.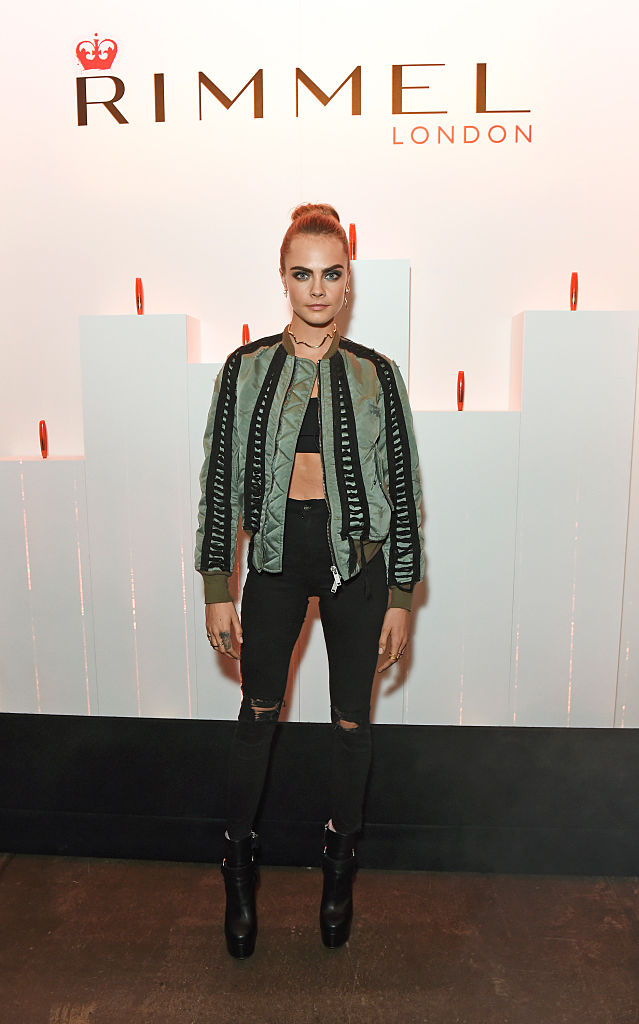 As part of her ambassador role, she held on to cards which read "killer brows" and "lethal lashes."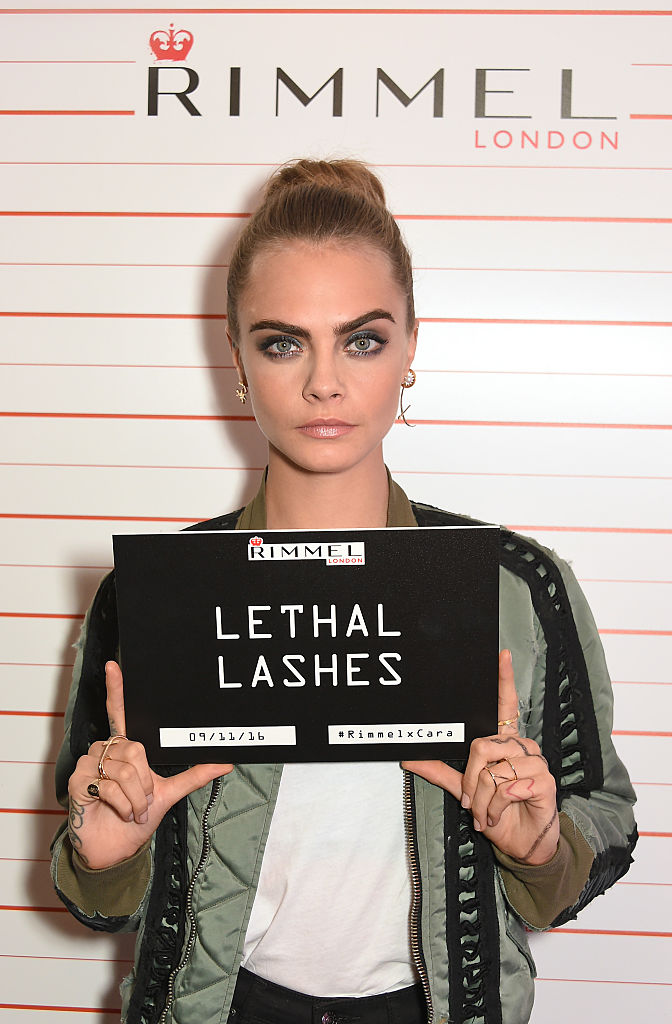 Rimmel's goal seems to be for customers to know they, too, can have killer brows and lethal lashes, simply by using Rimmel makeup. Whether that's true or not, one thing's for sure — Delevingne's brows and lashes are always on-point. Just like her sense of style.
In a chat on Rimmel's Facebook page, the actress admitted that her fans are her motivation when choosing her wardrobe. And when asked about her all-time beauty icon, she said, "I've got so many. All the strong women in my family, Twiggy – gotta love those eyes – and Kate Moss."
https://www.facebook.com/rimmellondon
If Rimmel makeup will magically give us Cara Delevingne eyebrows, sign us up.