Cara Delevingne just shaved her head, and the proof is on Instagram Stories
We caught wind that Cara Delevingne was planning to dye and cut her hair for her upcoming role in the movie Life in a Year, in which she will star alongside Jaden Smith. But little did we know it would mean that Cara would shave her head. Which is why Cara shocked us all when she gave us a hint that her long locks were gone in her latest Instagram Story.
The last time we saw Cara out and about she was rocking a seriously cool icy-white bob with some pink streaks tossed in there. This in and of itself was a big change from the long, golden hairstyle she had going on for a while there. But all it takes is one look at her Instagram to see that she's upgraded her style yet again.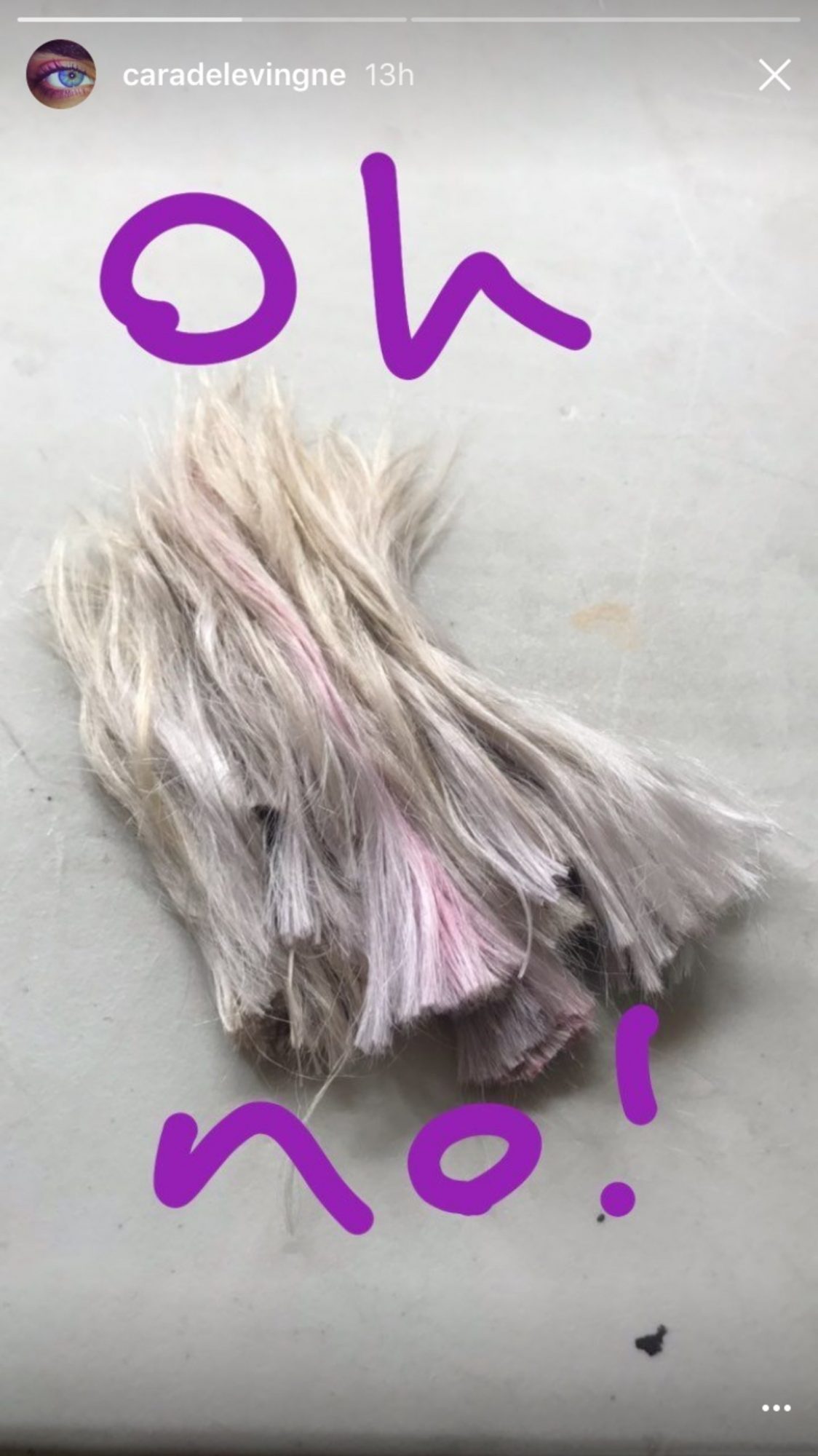 Oh. Em. Gee. Being the mysterious creature she is, Cara has yet to reveal a picture of herself, but this is enough proof to know that she's actually taken the plunge.
If you really think about it, though, this isn't a huge surprise. Cara already told USA Today that she was planning a major hair change for her role in Life in a Year.
"I have to shave my head for my next part," Cara said.
Looks like everything is happening right on schedule. We have no doubt Cara will look absolutely stunning and chic with a shaved head, and she's certainly not the first celebrity to rock a buzz cut (Demi Moore, Natalie Portman, etc.). We just hope she reveals the look soon, because we can't really wait much longer.