Cara Delevingne looks like she's about to join a rock band in this getup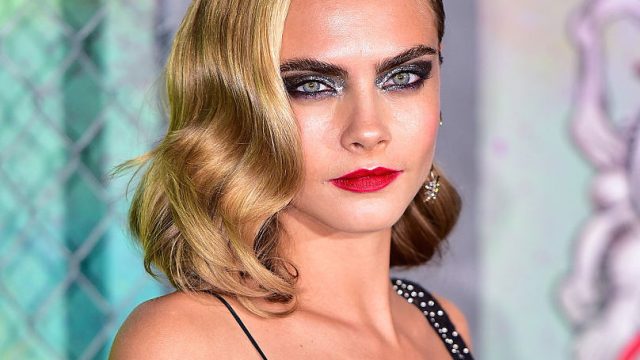 Some days she looks like she just stepped off the runway, other days Cara Delevingne looks like she's about to join a rock band. That's why we adore her sense of style — it's totally and completely her.
For her latest look, Cara paired a low-key pair of black jeans and a gray sweatshirt with a badass bomber jacket and sneakers. The ensemble was perfect for her flight to LAX — just the right amount of layers for an airplane, and comfortable enough to wear on the 11-hour journey from London, her hometown, to Los Angeles.
Cara was also rocking half a head of cornrows, a couple of long necklaces, and a pair of gold hoop earrings. She pulled the whole look together with a pair of chic Steven Alan Optical sunglasses. Not too shabby for an intercontinental flight!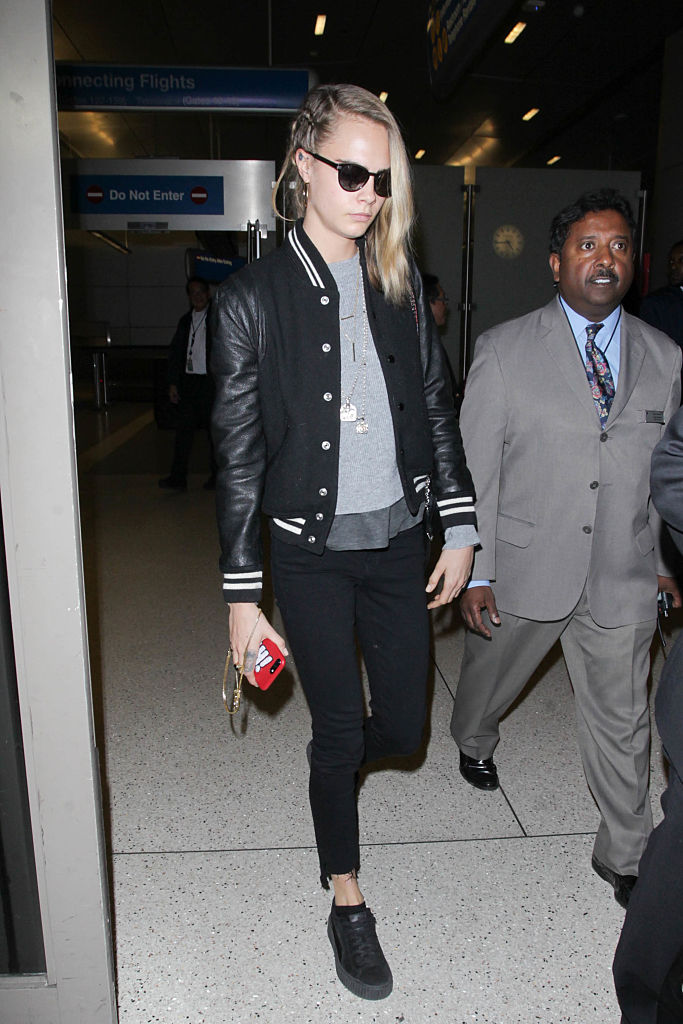 Flawless, as usual.
Cara is currently promoting her new movie Valerian and the City of a Thousand Planets, which also features Rihanna(!!). It's an epic sci-fi film in which Cara plays Laureline, a special operative whose mission is to protect the human race from super-aliens (NBD).
https://www.youtube.com/watch?v=BszXhUjJz00?feature=oembed
The film is directed by French filmmaker Luc Besson and based on the French 1960s comic book series Valérian et Laureline, and it promises to be utterly spectacular.
It's due out this summer, so until then we'll keep enjoying Cara's street-style looks and reminiscing about her amazing turn in Suicide Squad earlier this year!