Cara Delevingne's reptilian ear will haunt you in your sleep
Today in WTF: Cara Delevingne showed up to Dior's recent fashion show with a reptilian-looking ear. Yes, you read that correctly. The actress/model's ear is bizarre, but she can definitely pull it off. And since it's Paris Fashion Week, what better time to turn heads? After Gucci's models walked the runway carrying fake human heads of themselves, we didn't think anything else could haunt us in our sleep. We were wrong.
All jokes aside, Cara wasn't necessarily making a fashion statement during Dior's fashion show. According to W magazine, rumors are circulating that her reptilian ear could be part of the model-turned-actress' upcoming TV role: Amazon's new fantasy series about a fairy refugee crisis, Carnival Row, stars Orlando Bloom and, you guessed it, Cara. She will play one of the fairies, so it makes sense if her ear doesn't look human.
People are speculating that Cara's ear is either really good HD makeup or a prosthetic. If you look closely at her ear, you can see some glue or material separating from her skin.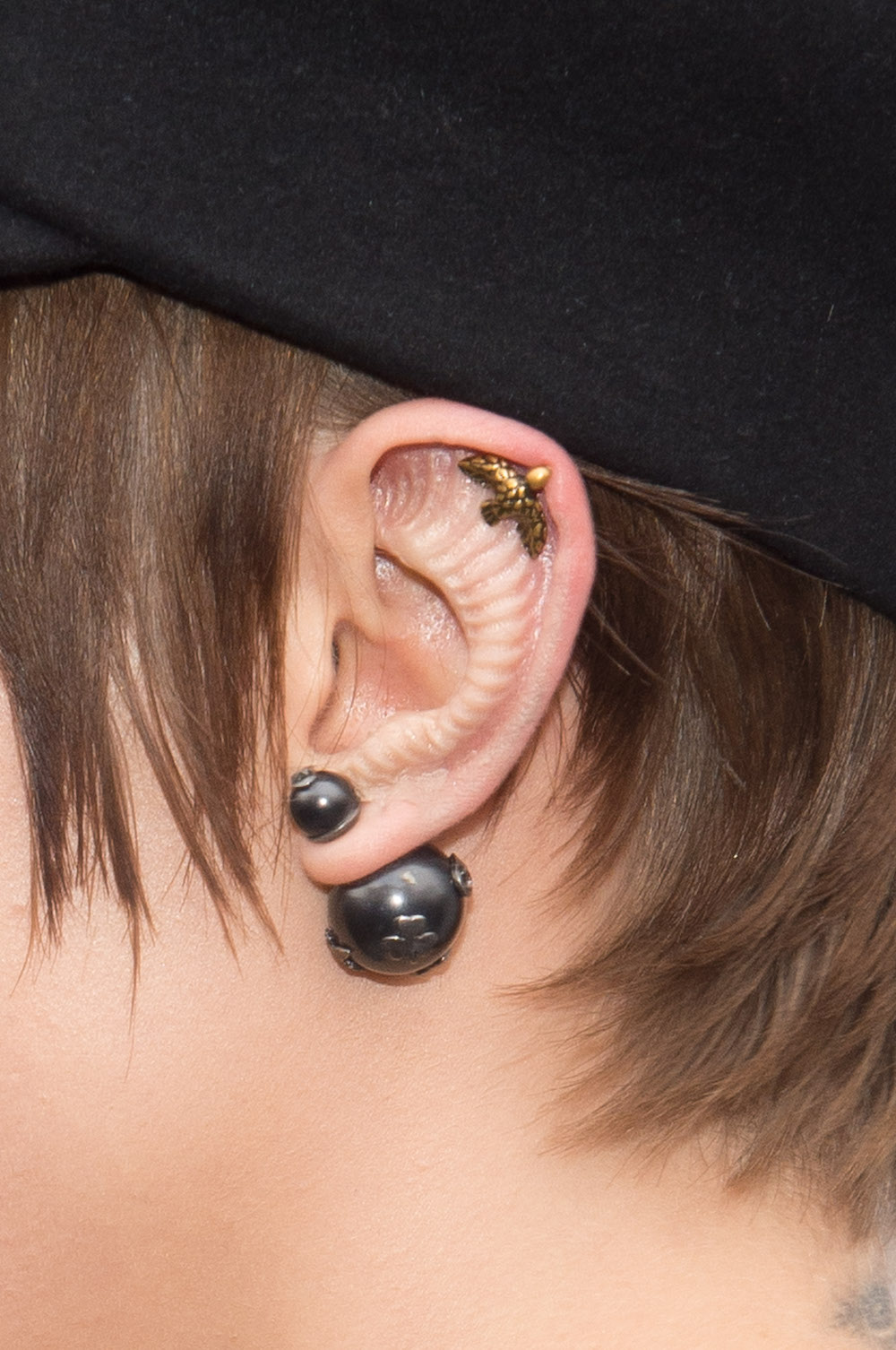 W also pointed out that the actress has two star-shaped tattoos on her right ear, and at the Dior show, that same ear features the reptilian design. We need the model's makeup artist, Kate Synnott, to spill the beans, ASAP.
While it's still unclear how Cara achieved this bizarre ear look, it seems like she's over people talking about it. A day after attending Dior's show, she was spotted wearing a grey beanie and black bandana that just so happened to cover her ears.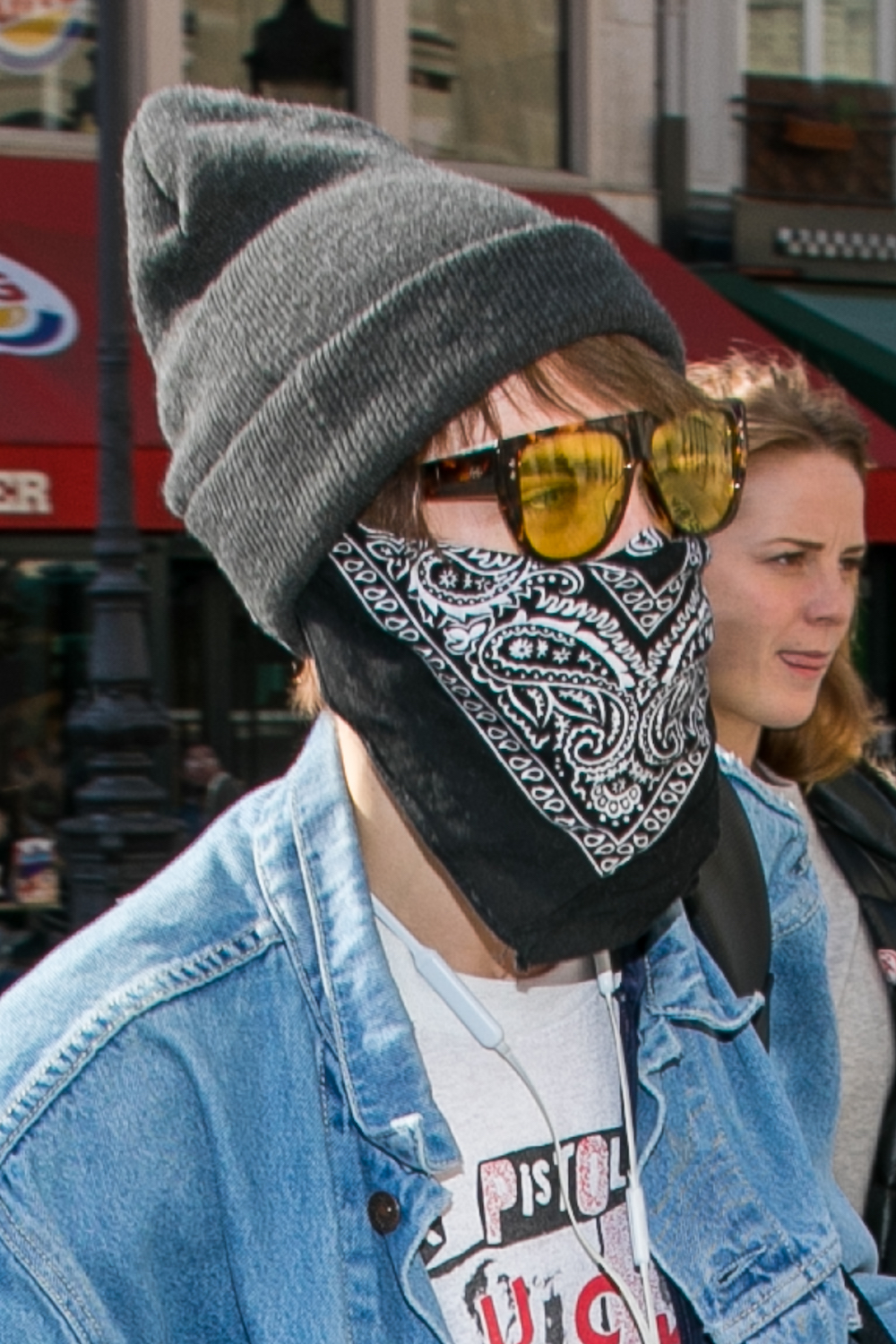 One thing is clear though, whether Cara's reptile-ish ear is fake or real, we definitely won't be able to sleep tonight. One Twitter user eloquently wrote about the Carnival Row star's ear: false
Sweet dreams.