Cara Delevingne proves that glitter green pixie cuts are the new glitter roots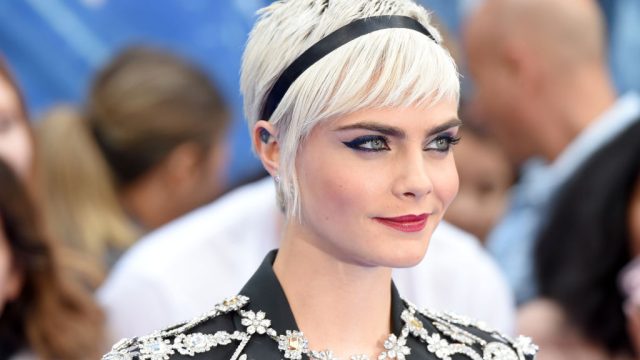 Cara Delevingne knows what it means to truly *rock* a haircut. Our fave fashion chameleon Cara can seamlessly pulls off any and every hairstyle under the sun. And although we loved her longer 'dos, we can't help but fawn over her right now in all her pixie cut glory. While we've seen the actress rock a silver scalp, fake head tattoos, and a simple blonde crop, her latest hair venture is one for the books. Cara wore green glitter in her blonde pixie cut, inspiring us to get back to our glitter roots and paint some fun into our hair.
And not only did she rock green glitter, she rocked a green glitter ombre. She did that. This feels like the space alien version of the unicorn trend, and we're pretty into it. The best part of this look, and it is A LOOK, has to be that Cara matched her dress. Like, literally, down to the green glitter. Cara wore a plunging, shining Alexandre Vauthier gown with a black obi belt. The diamond encrusted dress matched her hair perfectly, giving us life and style inspiration all at once.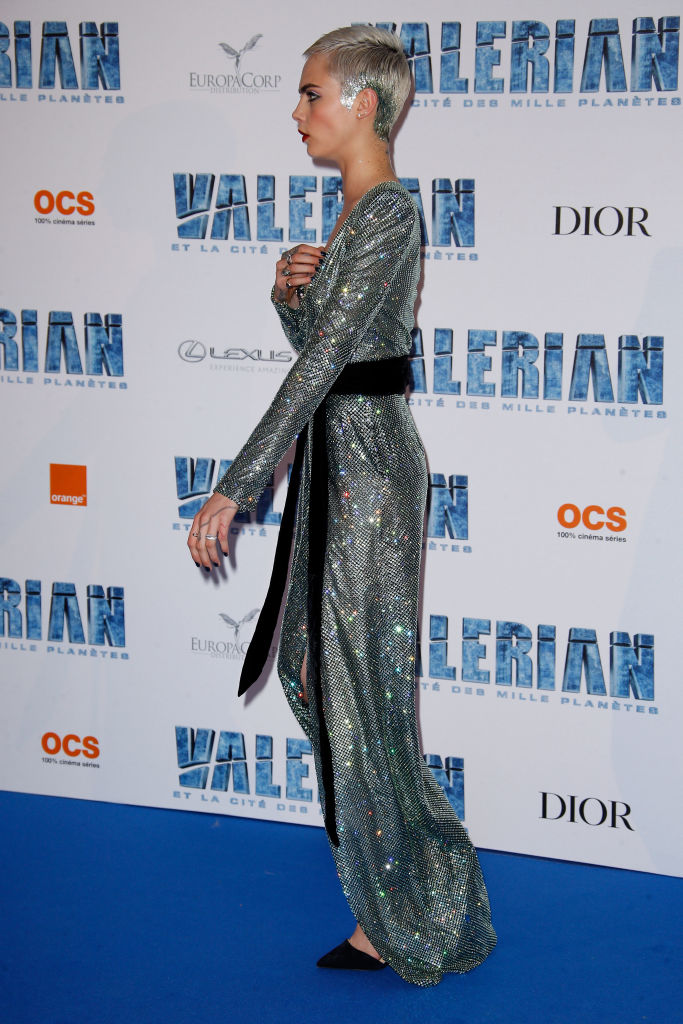 We love the subtle hint of sparkle that Cara's hair adds to the look, pulling the outfit together in an unexpected way. And, if you're feeling green with glitter envy, not to worry. This is an easy look to recreate at home. If you don't have Cara's short hair, just add some sparkle to your roots.
https://www.youtube.com/watch?v=165DTX9-IPc?feature=oembed
You'll feel like a star in no time.