Cara Delevingne revealed a new silver-platinum 'do, and she's basically Daenerys Targaryen
Afraid of a bold beauty statement, Cara Delevingne is not. For example, the supermodel-turned-actress brought thick eyebrows back in a way that we hadn't thought possible since Brook Shields. She's turned cotton candy pink hair into the stuff of high-fashion legends. And now, it would seem that the Suicide Squad star is taking a beauty cue straight from the Mother of Dragons herself.
Spotted hitting the town with bestie Kendall Jenner during Paris Fashion Week, Cara debuted her new icy blonde shag. Several inches shorter than her previous lob hairstyle, her hair fell just a few inches longer than a chin-length chop.
And with a deep side part and edgy side braid, Cara made certain her new hairdo's inaugural foray into the public eye did not disappoint.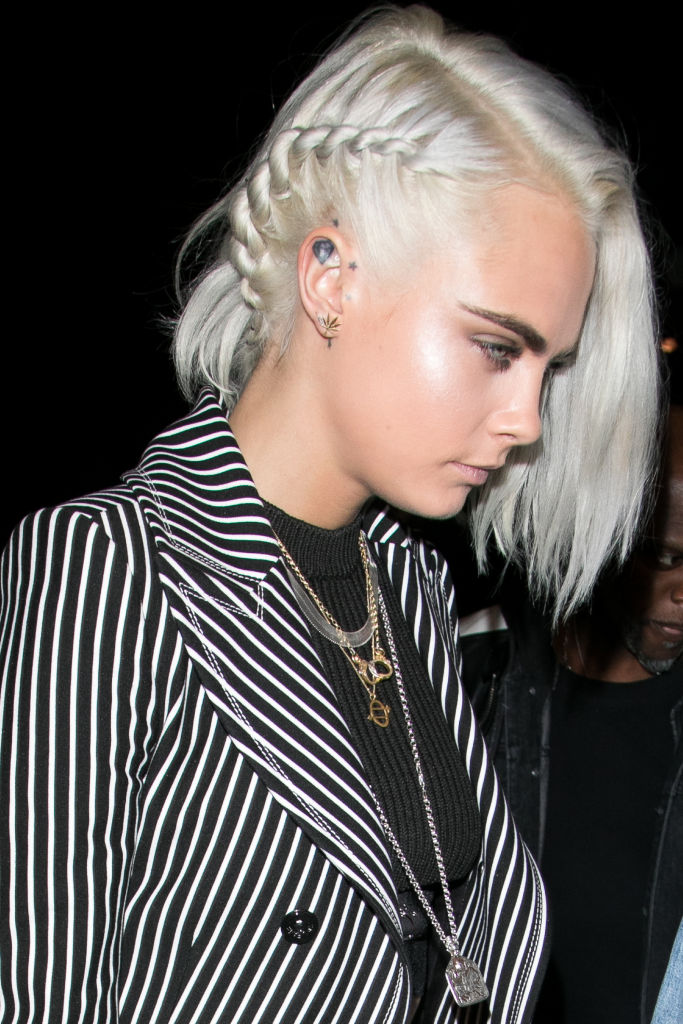 Now whether you're an avid Game of Thrones fan or just a casual bystander, you can (probably) immediately point out some of the similarities between Cara and Daenerys Targaryen's sleek platinum locks. For starters, both nail that frosty-silver hue. Both love a good, edgy braid. And both have the power to instantly shut down a room with their fierce and feisty nature. Whew!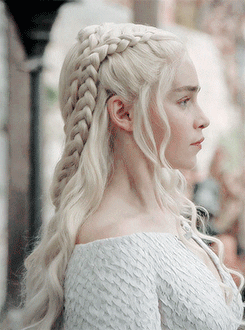 Granted, Cara's hair may be just a pinch shorter than Dany's (okay, quite a bit shorter), we totally still see the resemblance. After all, these are two bold, badass ladies, so it's only natural that they'd share the same taste in certain areas.