Cara Delevingne wore a onesie with leopards all over it for her sleepover with Taylor Swift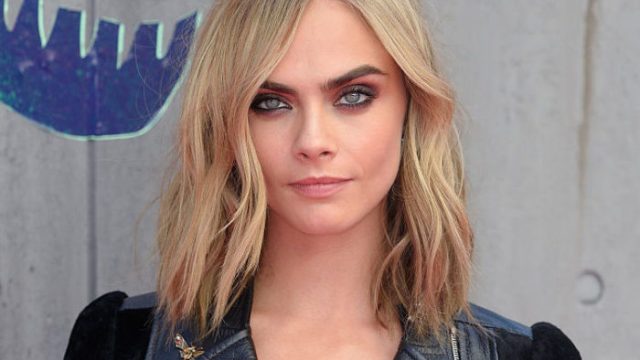 Now that it's officially time to say "sayonara" to sundresses and sandals, the chill of fall's early days makes all of us want to be as cozy as possible. But if you're already a bit bored with your usual combo of a flannel and leggings, you're going to die for the totally comfy and cute outfit Cara Delevingne just wore.
Cara has been hanging out with pal Taylor Swift in New York City over the past few days, and the two have been absolutely slaying it in their fall ensembles. The two were spotted going out to dinner in the Big Apple wearing effortlessly chic fall outfits — with Taylor rocking a tan trench over her black sweater dress and Cara in a pair of high-waisted black skinny jeans and a navy blue bomber jacket. Both ladies finished their looks off with similar peep-toe booties, perfect for those fleeting, early fall evenings when it's still warm enough to show off your pedicure.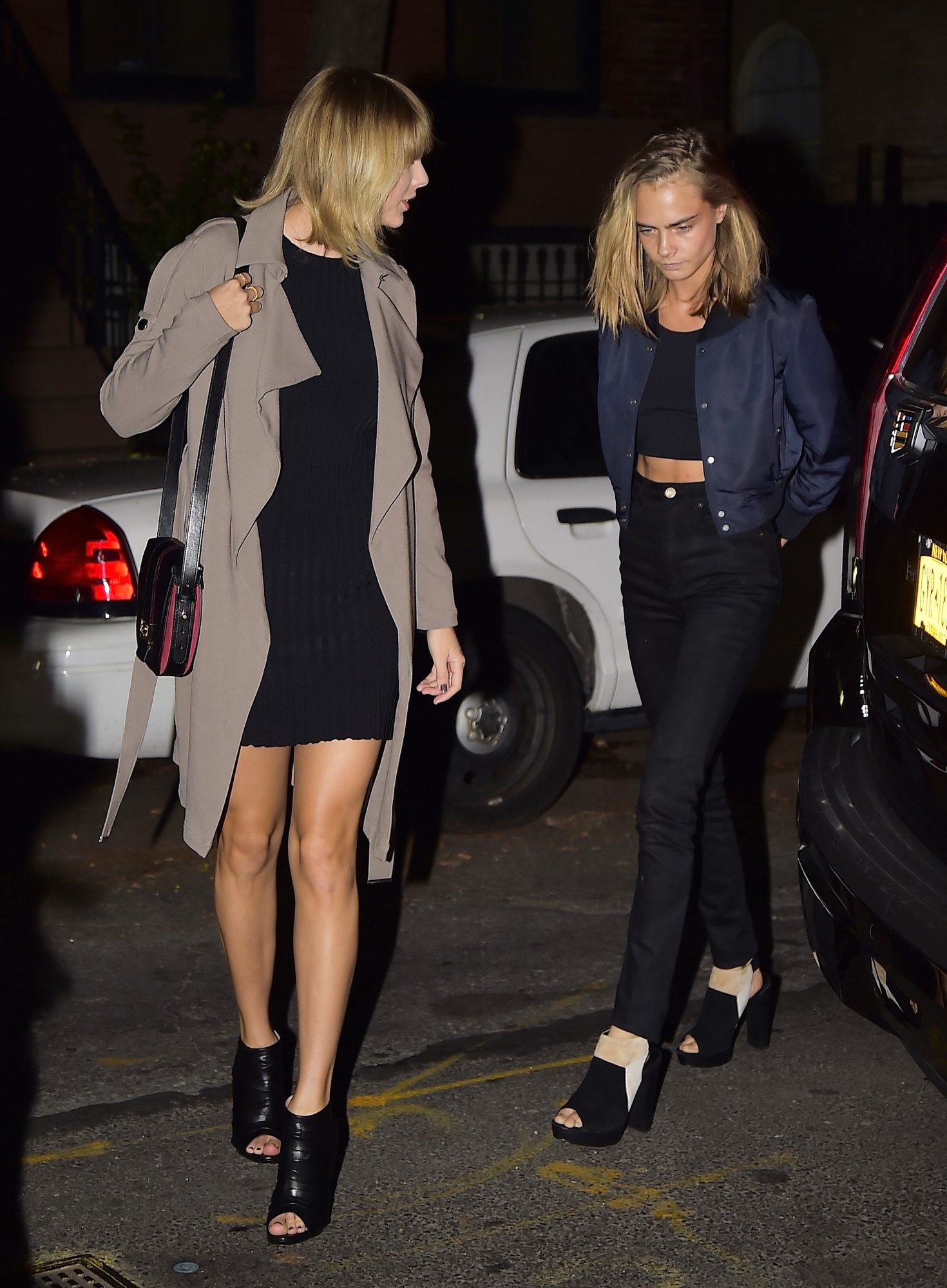 Now, Cara is proving that her post-sleepover, early morning style is somehow even more adorable than her going out attire. She was spotted stepping out of Taylor's apartment in the early morning hours yesterday rocking the most adorable black onesie with leopards and polka dots on it, and we're officially obsessed. Of course, both Cara and Taylor love a good onesie moment, so I'm dying to know if Taylor wore a matching one during her night in with Cara.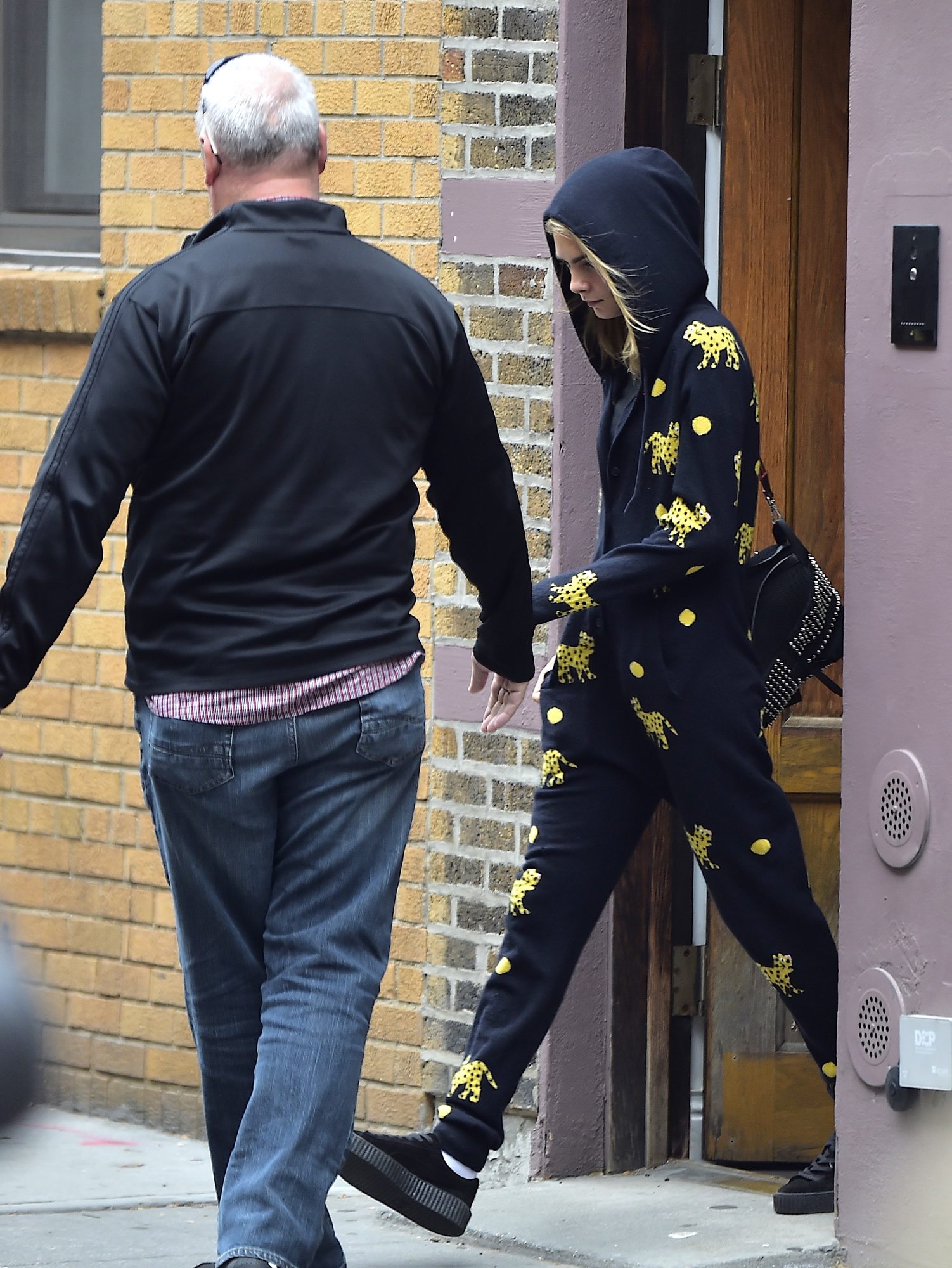 Cara paired hers with black kicks and since we've already decided that a onesie is everything we need this season, here are a few options for those inevitable Netflix nights in with your girls or if you are looking for a truly comfortable Halloween costume. Buh bye, "sexy cat" costume!
Panda Kigurumi Onesie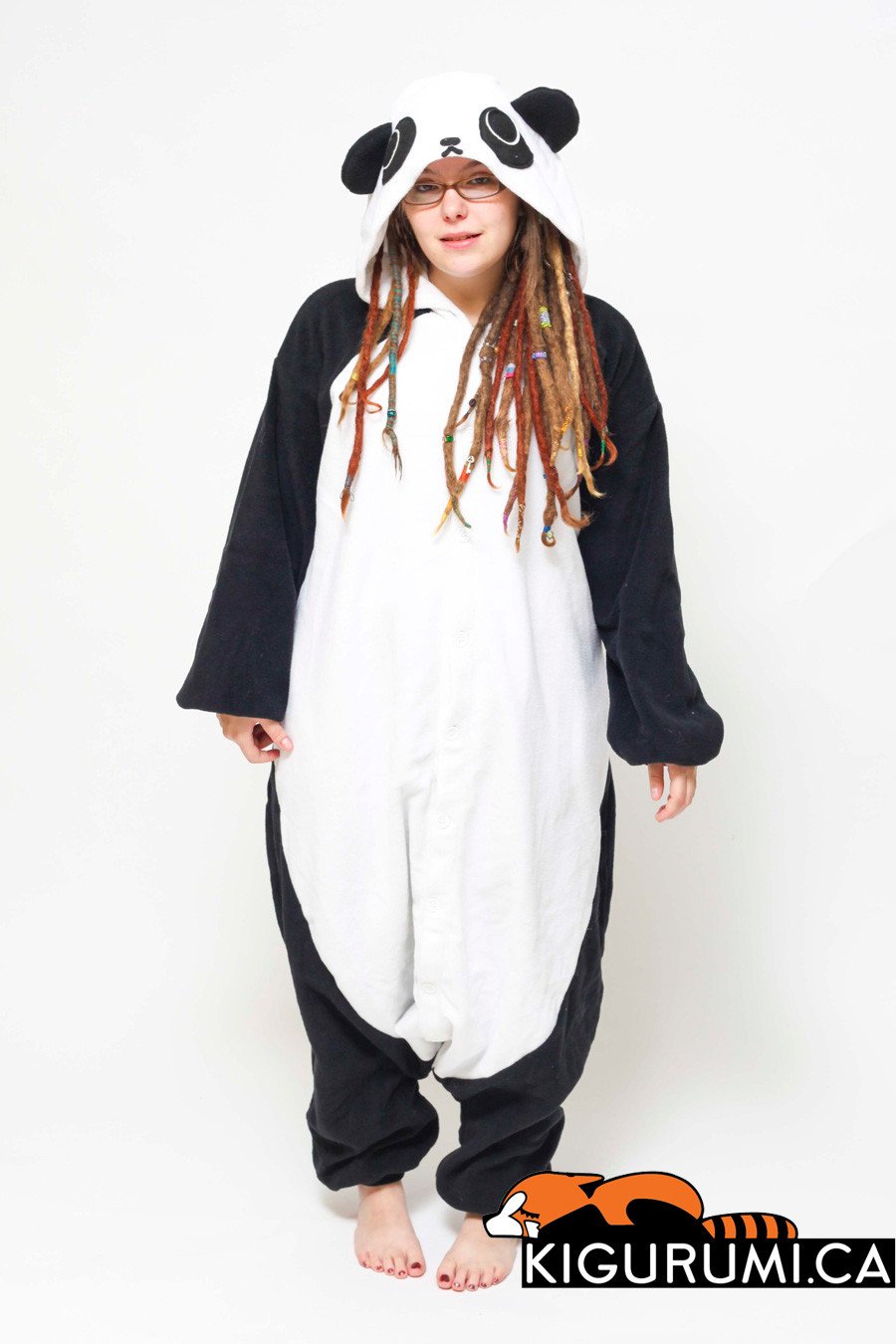 Get it here for $69.00
Jack Nightmare Before Christmas Women's Licensed Pajama Union Suit One Piece Sleepwear (Sizes XS-3XL)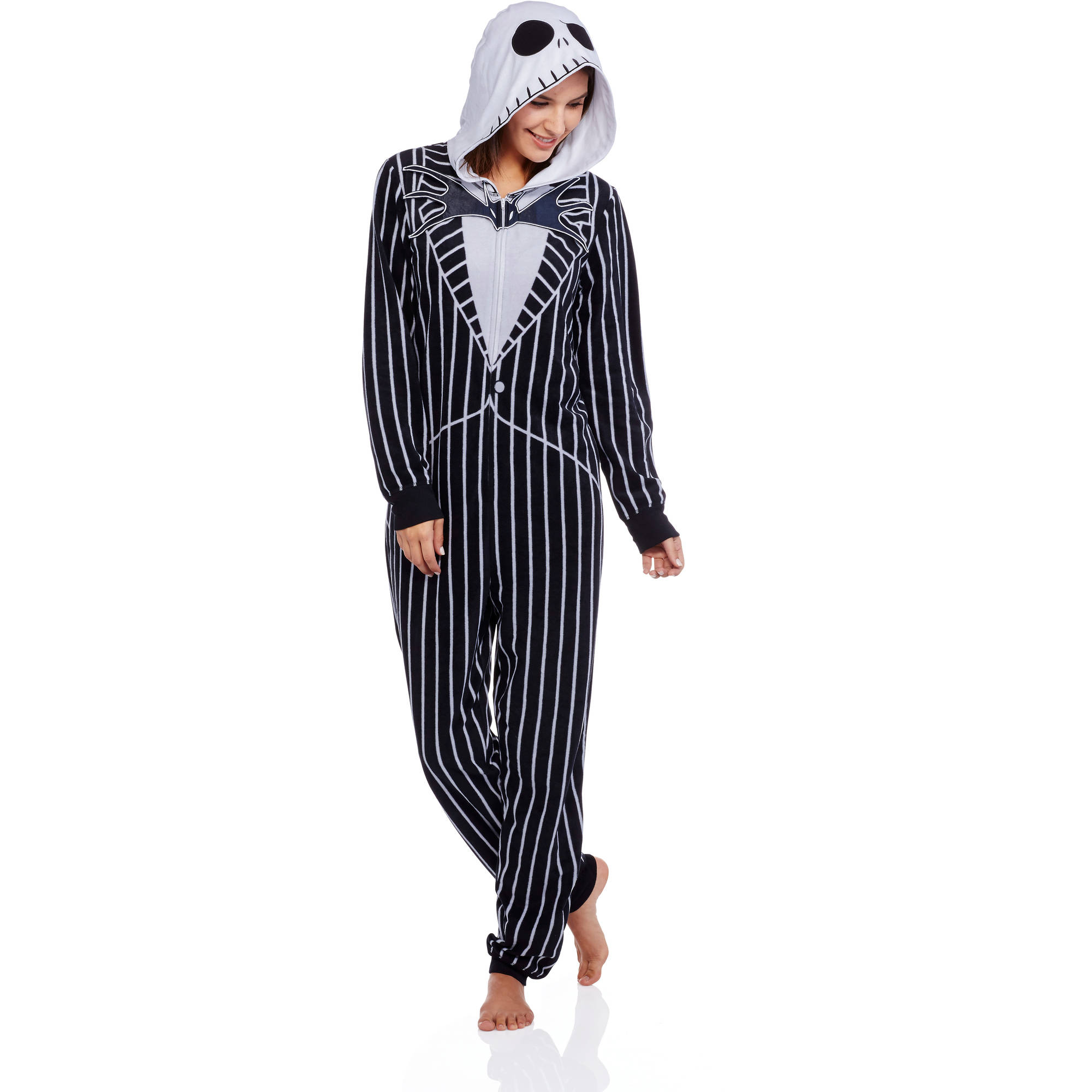 Get it here for $19.97
Rue21 Monsters Inc Sully Fleece Onesie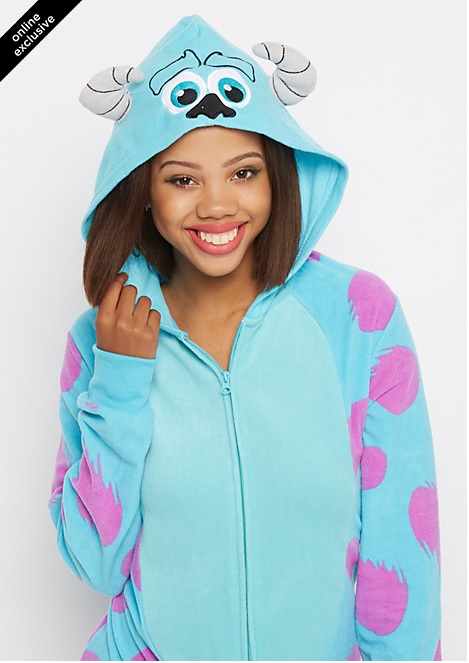 Get it here for $29.99
Onepiece USA Original Onesie Black Zip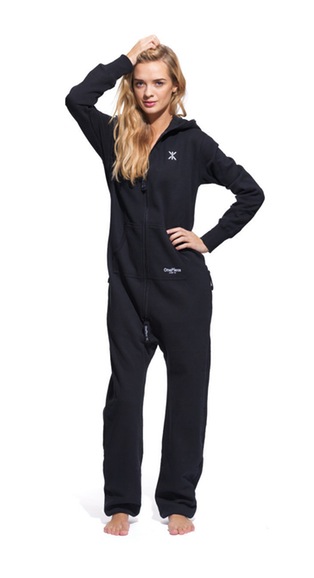 Get it here for $119.00