Cara Delevingne looks like a modern-day Wednesday Addams in this blood red dress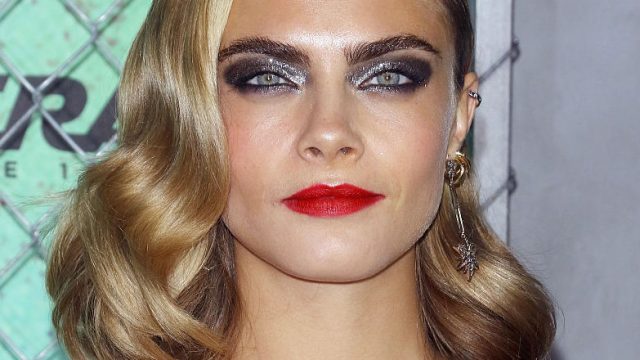 Cara Delevingne is an otherworldly human being (after all, she is Suicide Squad's Enchantress). The model-turned-actor can show up to a red carpet wearing intense eye makeup and instantly become a Hollywood starlet. Cara can even chop off several inches of hair and still look like a total badass who's ready to take on the world.
Oh – but our favorite Cara moment just so happens to be one that took place on the 1st of this month: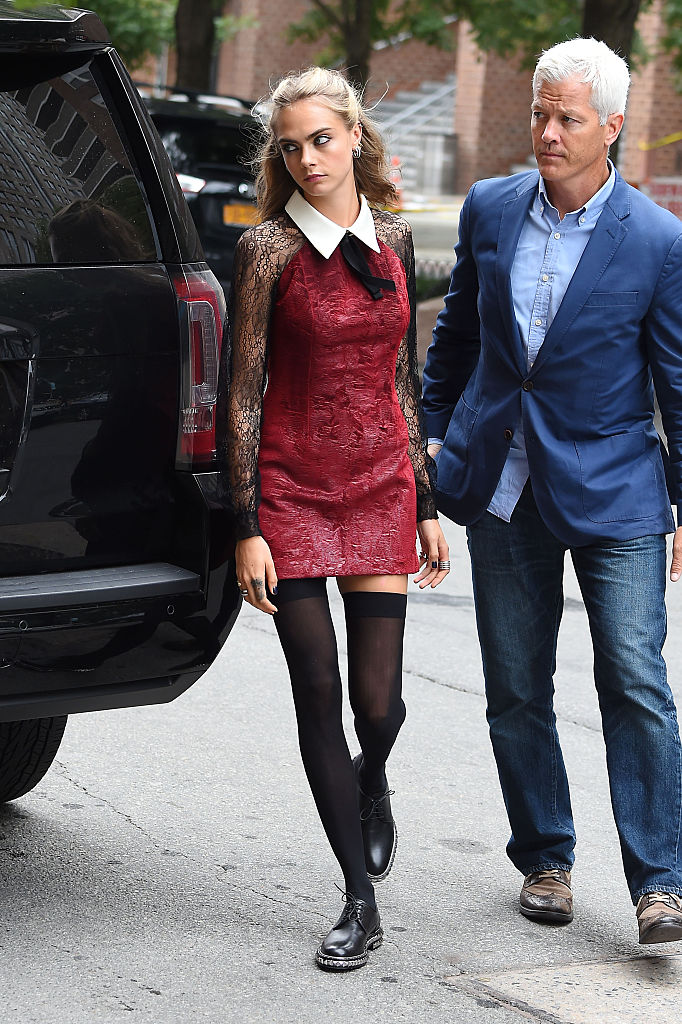 In her textured, blood-red dress complete with lacy sleeves, black knee-high socks, and studded Oxfords, Cara is basically channelling a contemporary Wednesday Addams.
Plus, that pressed collar truly seals the deal. Just look at how it enchantingly compares to Wednesday's: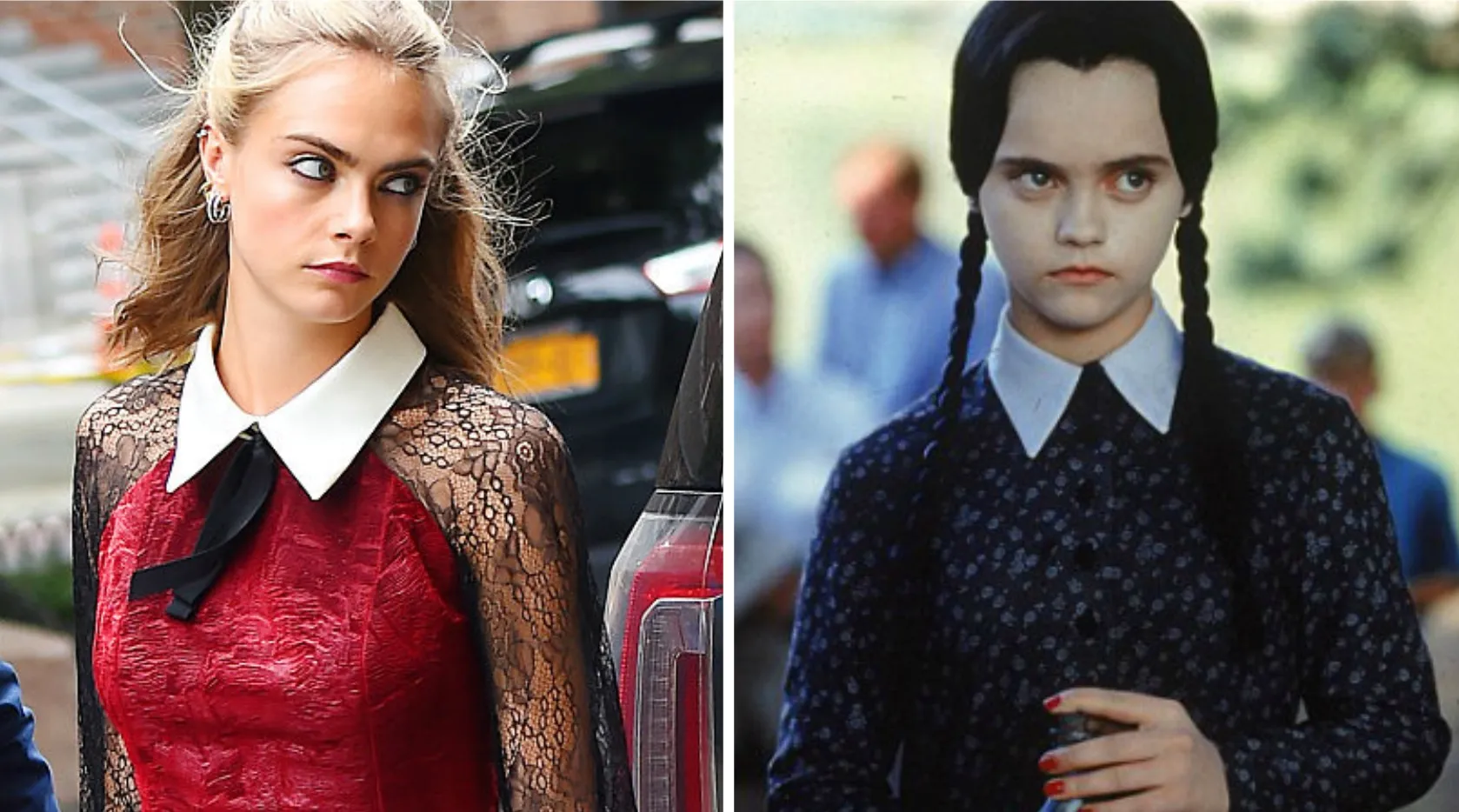 We especially love the fact that both Cara and Wednesday are sporting a no-nonsense look on their faces. If Cara's hair was in braids, she could easily play a blonde Wednesday Addams.
Ultimately, though she may not show it, we have a feeling that Wednesday would approve of Cara's gothic look.