Cara Delevingne's Millennial pink pixie cut is our new favorite hair trend
Millennial pink stole the top spot as our favorite color this season, and Cara Delevingne's pixie cut is by far our favorite short haircut of the summer. Put those two things together, and you'll get Delevingne's latest Millennial pink pixie cut, which we honestly can't get enough of.
The model-turned-actress premiered her new 'do at the Mexico City red carpet premiere of Valerian and the City of a Thousand Planets. She looks like something out of the sci-fi world of the film — and we mean that as a compliment!
Delevingne has been playing around with buzzcuts, "hair tattoos," and bleach in the past few months, since shearing her head for her role in 2018's Life in a Year.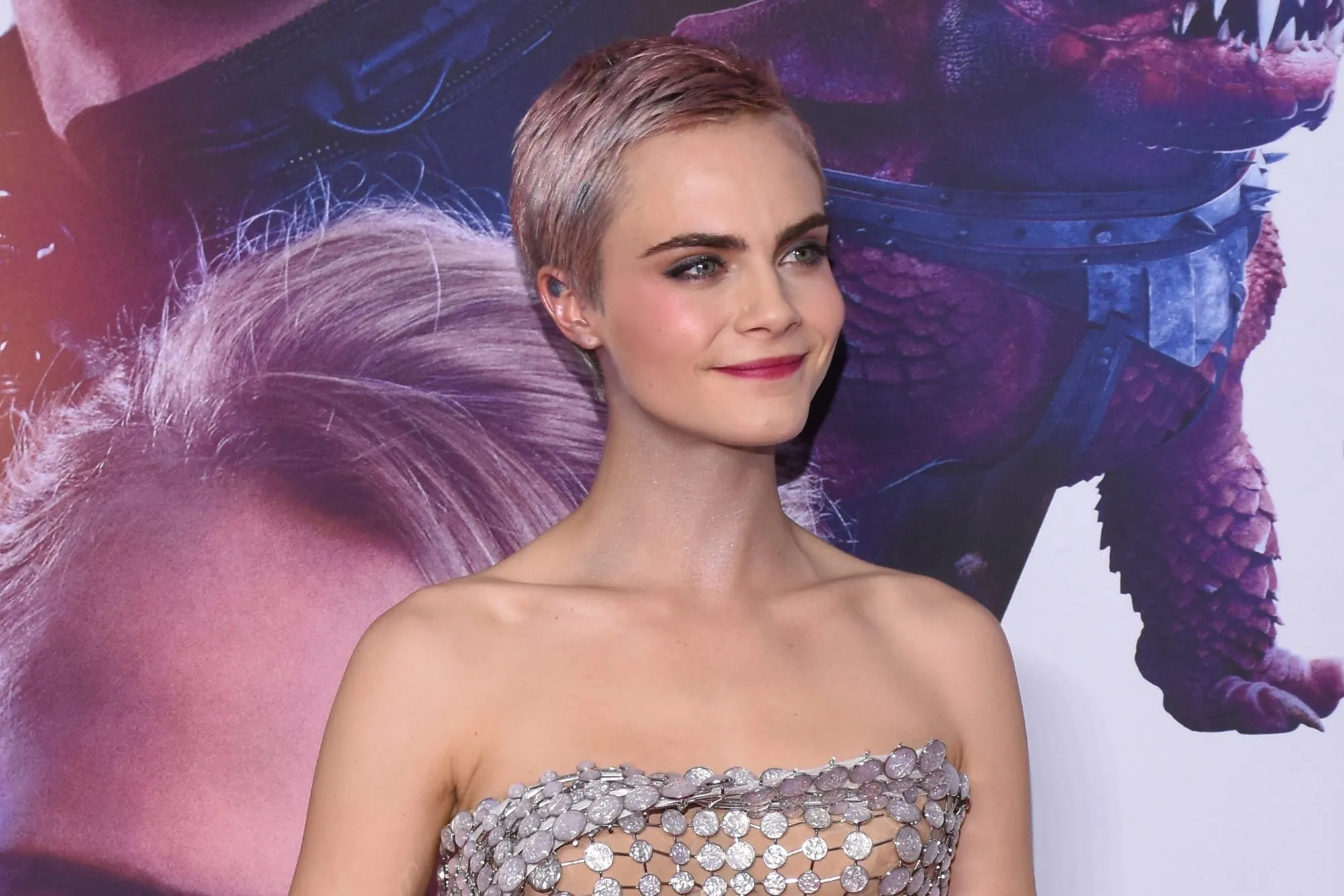 But this latest follicular experiment might be her best hair transformation yet. It's sleek, trendy, and still very reminiscent of 1960s French film star Jean Seberg.
We don't know how Cara does it, but it's working.
Of course, Delevingne may not be the first to dye her hair Millennial pink. Since the color made such a splash during the spring, so many celebrities have tried it on their tresses. Salma Hayek wore Millennial pink waves during the 2017 Cannes Film Festival.
Elle Fanning, the actual queen of pink, could perhaps be blamed for setting the Millennial pink trend. She dyed her hair a dusty pink back in 2016.
We hope Millennial pink hair is here to stay. Cara Delevingne absolutely rocks it, and perhaps if we wish hard enough, we could rock Millennial pink hair, too.