Cara Delevingne just shared a powerful message about resilience in response to the London attacks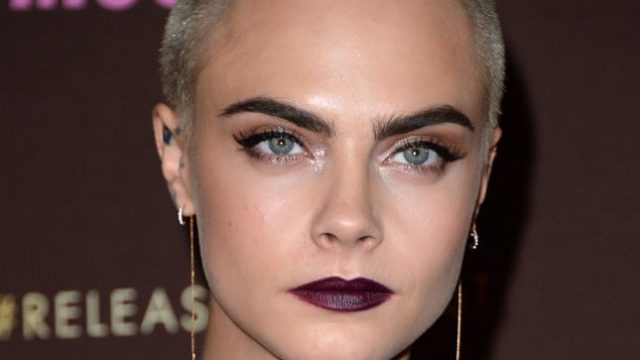 It's been a devastating couple of weeks for the UK and the world over. Not only was there a horrific bombing in Manchester last month, but many were killed and injured in terrorist attacks in two closely connected areas of London last night. Our hearts go out to the victims and families involved in these terrible senseless acts.
One UK native had a powerful message to share, and we think it's worth blasting through the internet.
Cara Delevingne, the English model and actress, posted a profound message on her Instagram with regard to the London attacks:
What an incredible reminder. An ode to the everlasting resilience of the English people.
Never one to shy away from difficult topics, Cara Delevingne has always spoken her mind.
In a recent interview with Esquire UK, Delevingne talked about her struggles with mental illness and talked about the mental breakdown that almost broke her:
I was suicidal. I couldn't deal with it any more. I realised how lucky and privileged I was, but all I wanted to do was die. I felt so guilty because of that and hated myself because of that, and then it's a cycle. I didn't want to exist anymore. I wanted for each molecule of my body to disintegrate. I wanted to die.
By talking openly about her depression, she's offered us insight into her struggles as a human being. That's sorta rare for an international model and actress, of course, especially one that is still on the rise.
With a bevy of films on the horizon, Cara is poised to take the world by storm. She recently shed her beautiful locks, which is awesome, for a role in her upcoming romantic drama, Life in a Year. The film follows Jaden Smith as he finds out his sick girlfriend, played by Delevingne, has only one year to live. He tries to give her an entire life in her final year. She'll also be hitting the screen this summer in the sci-fi bonanza, Valerian.
It is wonderful to see stars with so much privilege and power reaching out to try and lift spirits during tragedies. We look forward to seeing you on the silver screen, Cara, but we're also glad to hear what's on your mind.