Cara Delevingne is a hair chameleon
There are some celebrities whose style we will always envy. British model and actress Cara Delevingne is one of those celebrities. While some celebs find a hairstyle that suits them and never change it (à la Anna Wintour and her signature bob), Cara Delevingne has been on an experimental journey with her hair. She's always mixing up her look — and she always looks incredible. Well, if you're looking for some Cara Delevingne hair inspiration, look no further.
It appears that Delevingne has never had a boring hairstyle in her life. She's rocked everything from long blonde locks to a short brown pixie cut, and everything in between, in just a few years. And boy, did she really know how to style that pixie haircut. At one point, she dyed it Millennial pink! Delevingne even shaved off her locks and went bald in mid-2017 for the movie Life in a Year. Then, she let her buzz cut grow in naturally. And, thanks to her #blessed genetics and bold eyebrows, she's managed to look great throughout every hair transformation. (Alas, it seems that supermodels just don't go through awkward hair-growing-out periods like the rest of us.)
Here are some of the best Cara Delevingne hair looks to date. She's giving us serious #hairinspo right now.
She channeled Mia Farrow.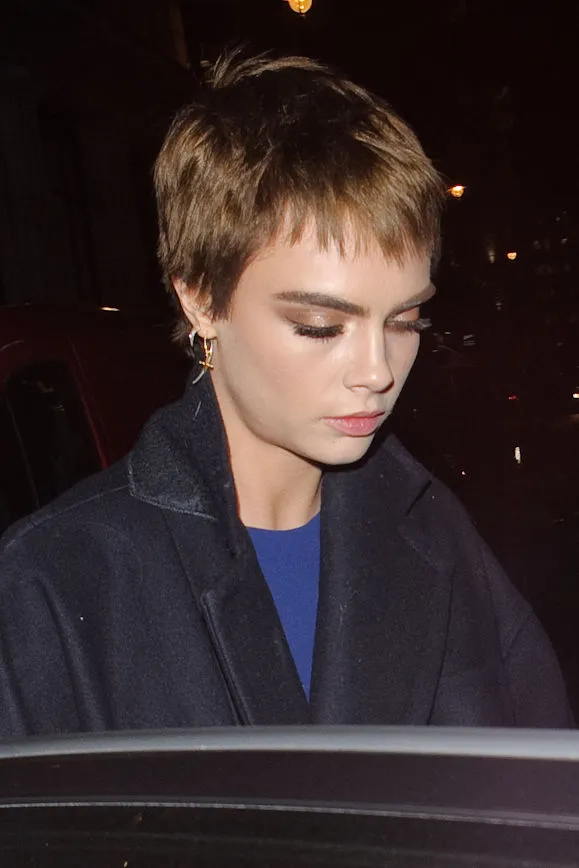 In October 2017, Cara Delevingne's brown pixie hair was giving off some Rosemary's Baby vibes while she was out and about in London.
She was total punk rock.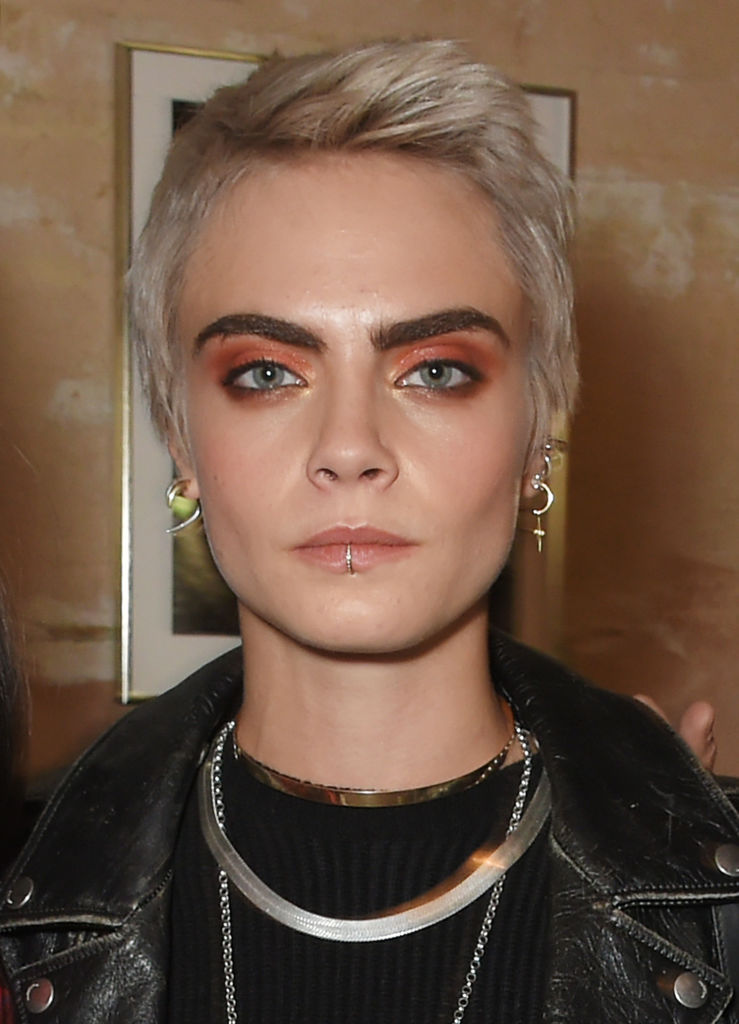 For London Fashion Week in September 2017, Delevingne went full-on punk rock with a short and spiky blonde 'do.
She looked pretty in pink.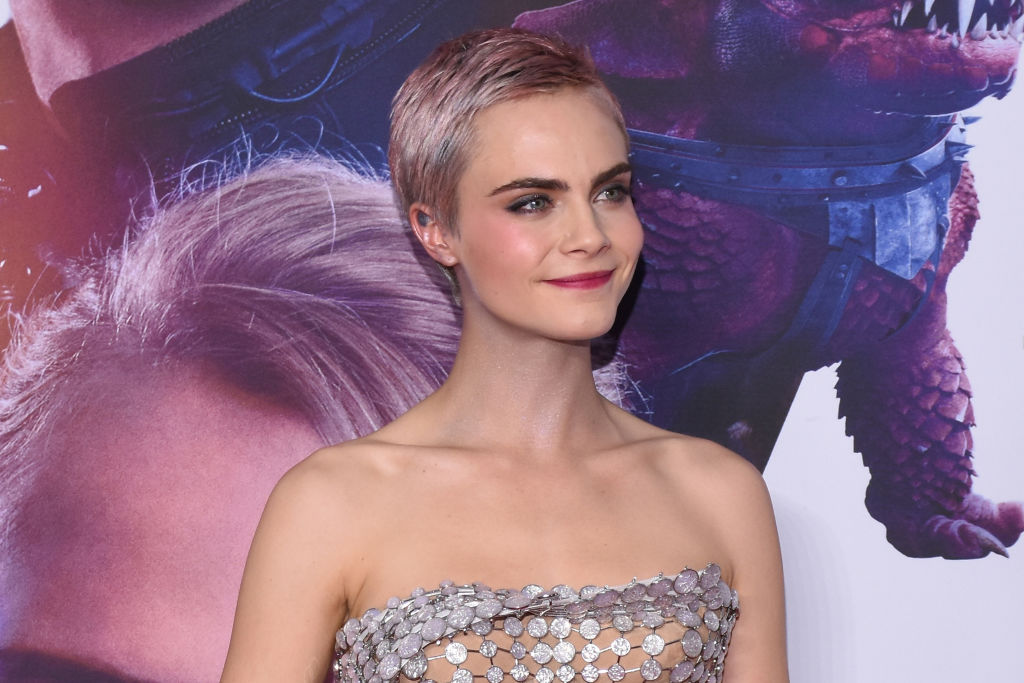 At the Mexico City premiere of Valerian and the City of a Thousand Planets in August 2017, Cara Delevingne rocked a subtle champagne pink hair color that complimented her pixie cut perfectly.
She rocked a shaggy crop.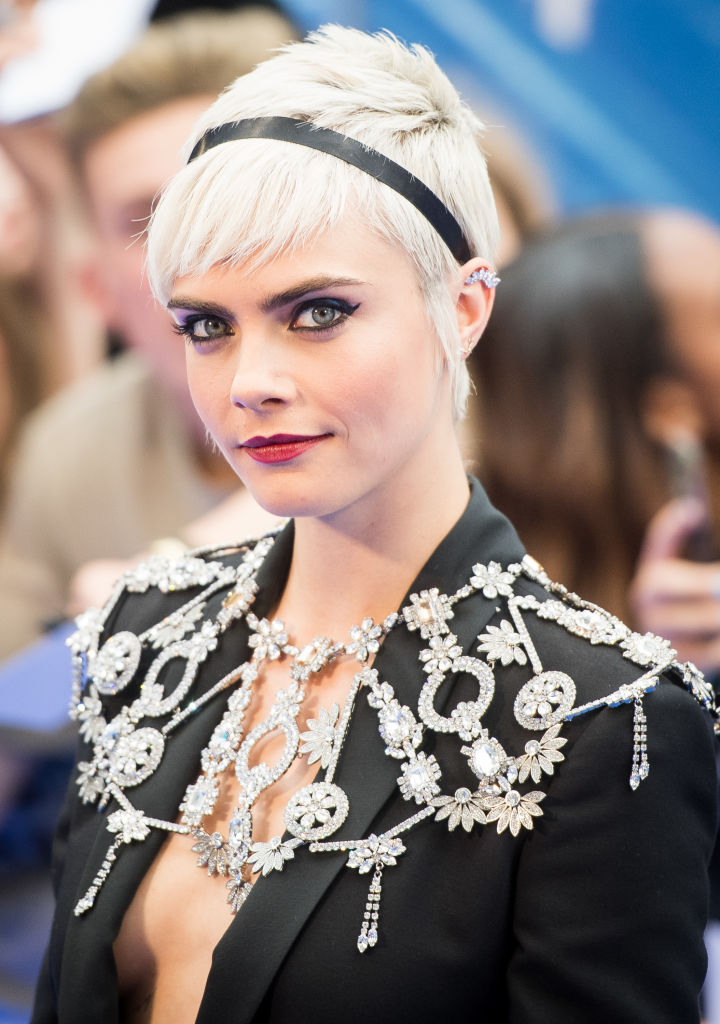 After she grew out her pixie cut in July 2017, the actress showed off a layered, shaggy cut while walking a red carpet in London.
She went bold and blonde.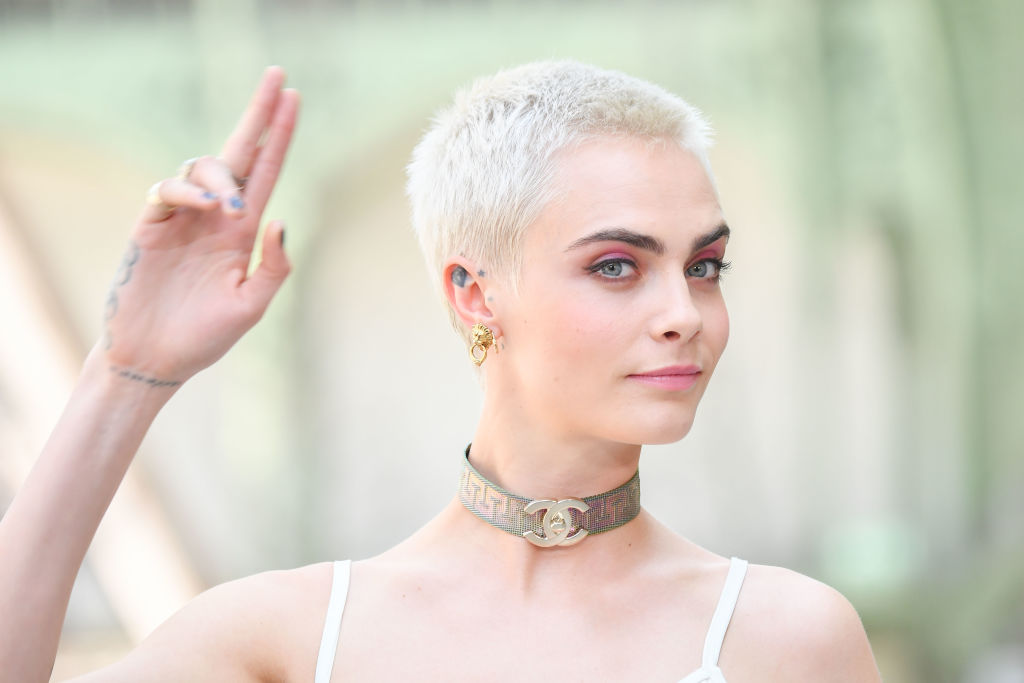 It was hard not to notice Cara Delevingne during Paris Fashion Week in July 2017, thanks to her close-cropped white blonde hair.
No hair, don't care.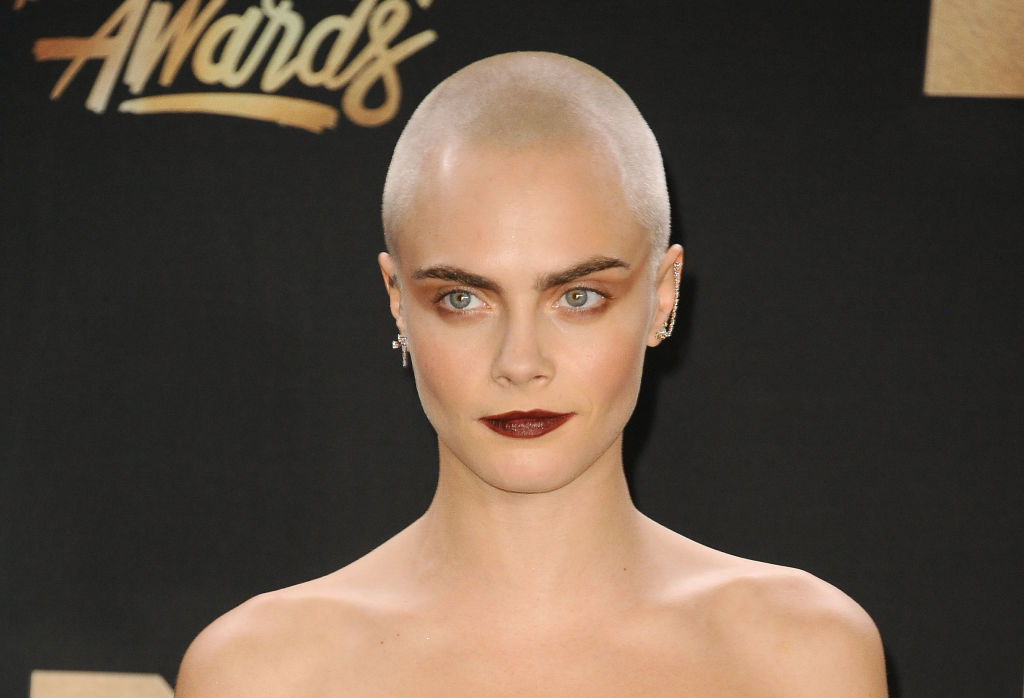 Proving that bald is beautiful, Delevingne debuted her hairless head in Los Angeles in May 2017.
Ice, ice, baby!
In April 2017, the Brit rocked some silvery, gray-blonde hair while in Los Angeles.
She was a golden girl.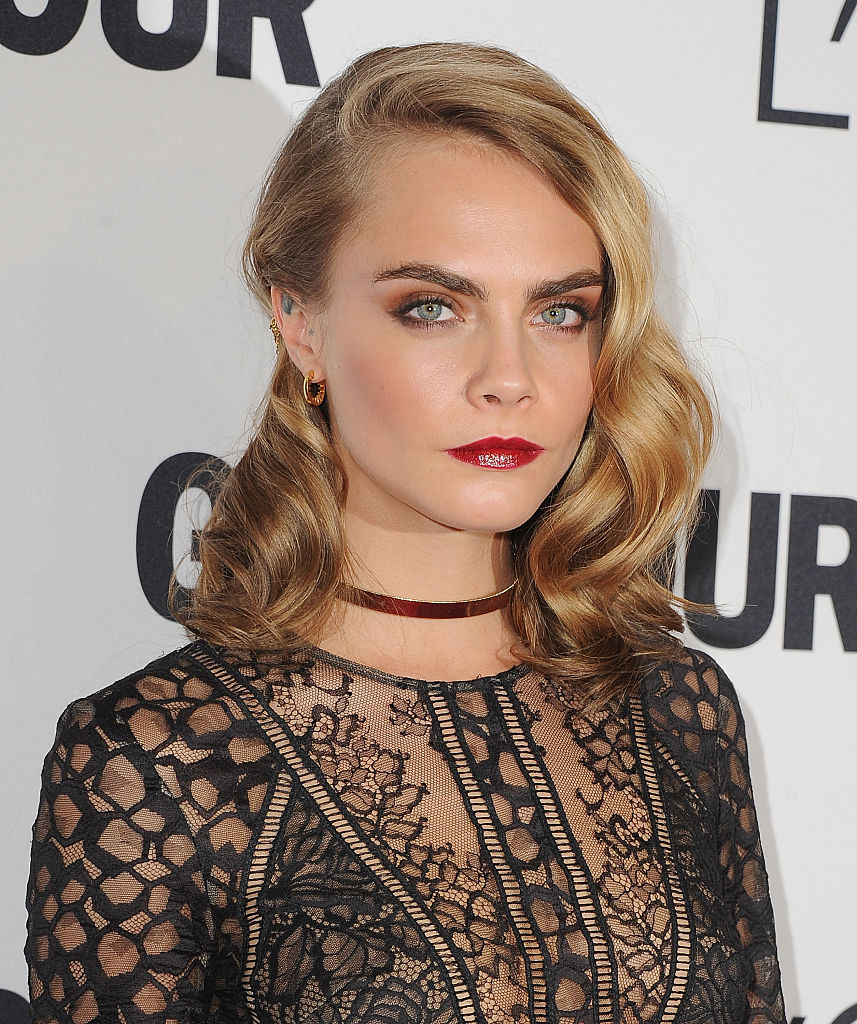 With her golden blonde waves, Cara Delevingne looked like a vintage starlet in November 2016.
She showed off a dainty braid.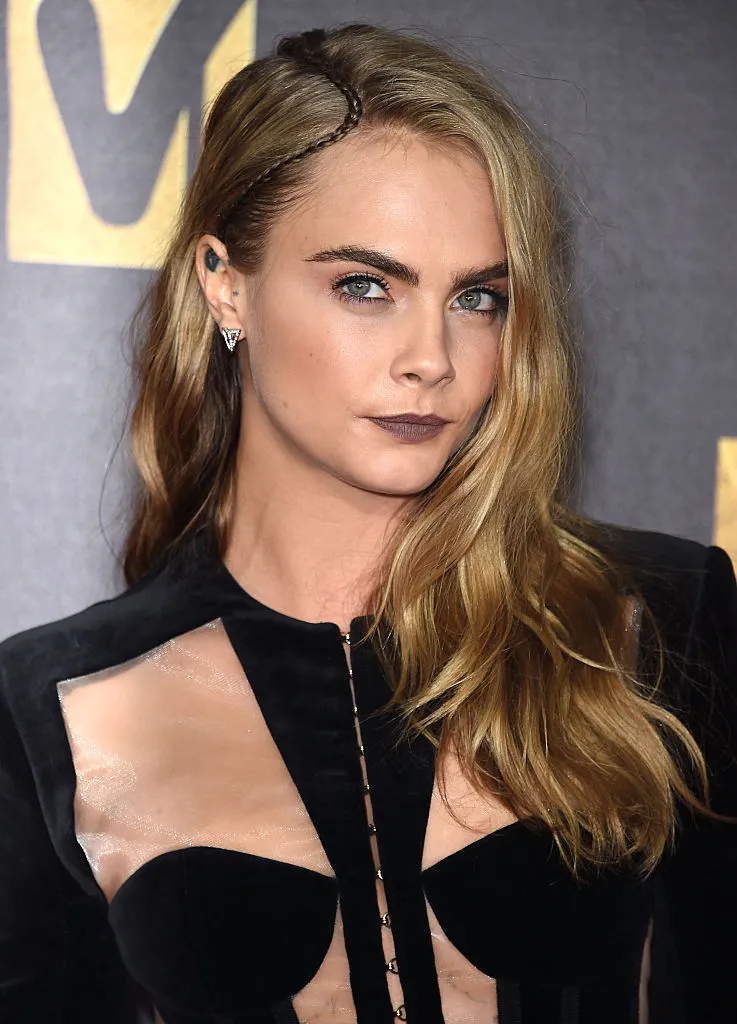 In April 2016, the Paper Towns star opted for some long beachy waves with a braided accent.
She dyed her hair a sun-kissed auburn color.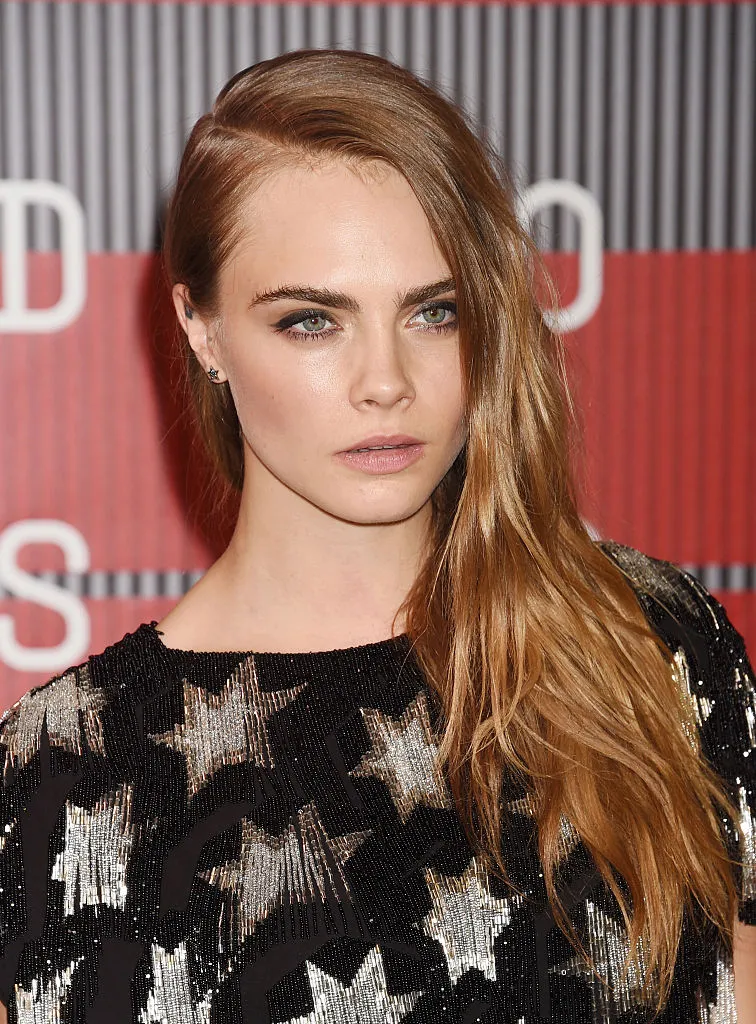 Cara Delevingne, is that you? The star looked glam with long, auburn hair in August 2015.
She was totally on trend with ombré.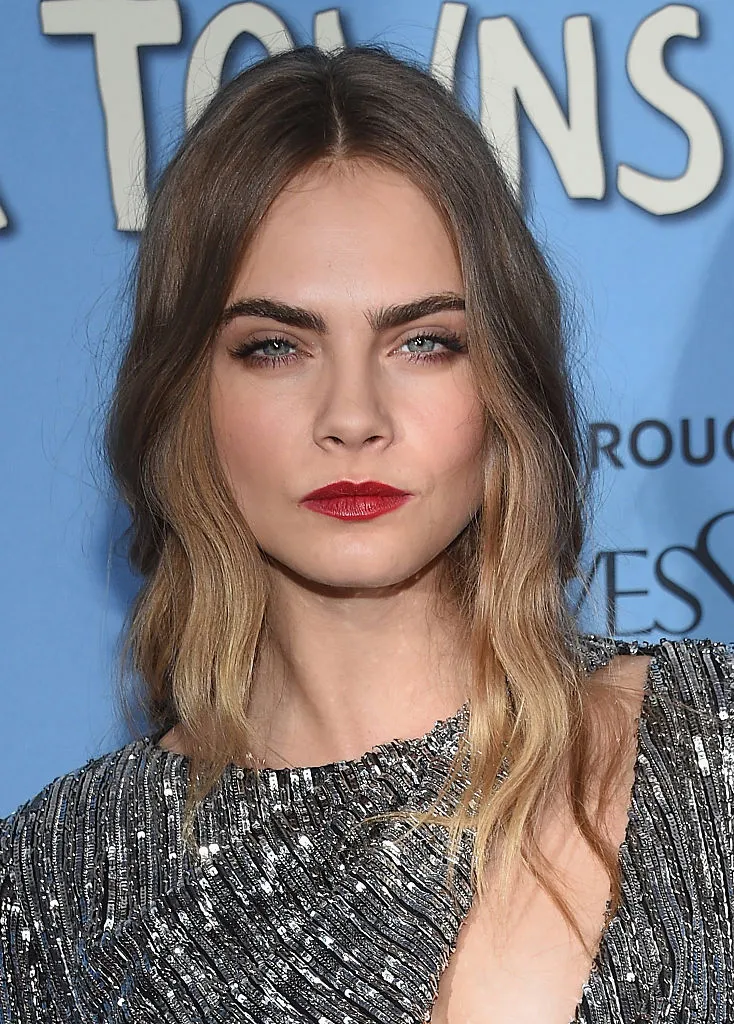 Embracing the ombré hair trend in July 2015, Cara Delevingne's hair faded from dark brown to sandy blonde.