Cara Delevingne is letting her buzz cut grow in naturally, and we dig this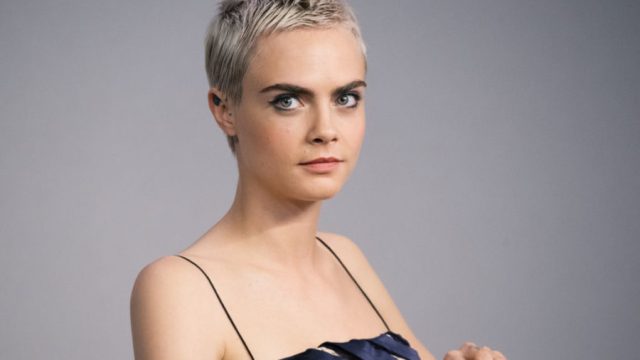 Cara Delevingne first shaved her head in April and the internet was literally buzzing about her new buzz cut. It was bold, bald (kind of), and beautiful and Delevingne rocked the hell out of it. Now it seems that Delevingne is letting her hair grow back in, and while many complain that growing out a pixie or buzz cut is a nightmare, Delevingne seems to be avoiding the awkward phase like a pro. To be fair, she's also a supermodel, so that could explain why we look more like Peter Pan when we grow out short hair, and Delevingne is basically Winona Ryder 2.0 here.
Delevingne had been dying her short locks ice-blonde for the summer, but it looks like she literally went back to her roots and dyed the whole thing a rich auburn color.
Delevingne a few days ago:
Delevingne today:
Okay, so it's not 100% natural because she had to dye the blonde to match the roots, but she is letting her hair grow long without the aid of extensions to get her through the process. Ain't nothing wrong with that, but Delevingne appears to be taking the slow and steady route for now. We're curious how she'll keep styling it as it grows — bangs, pompadour, faux hawk?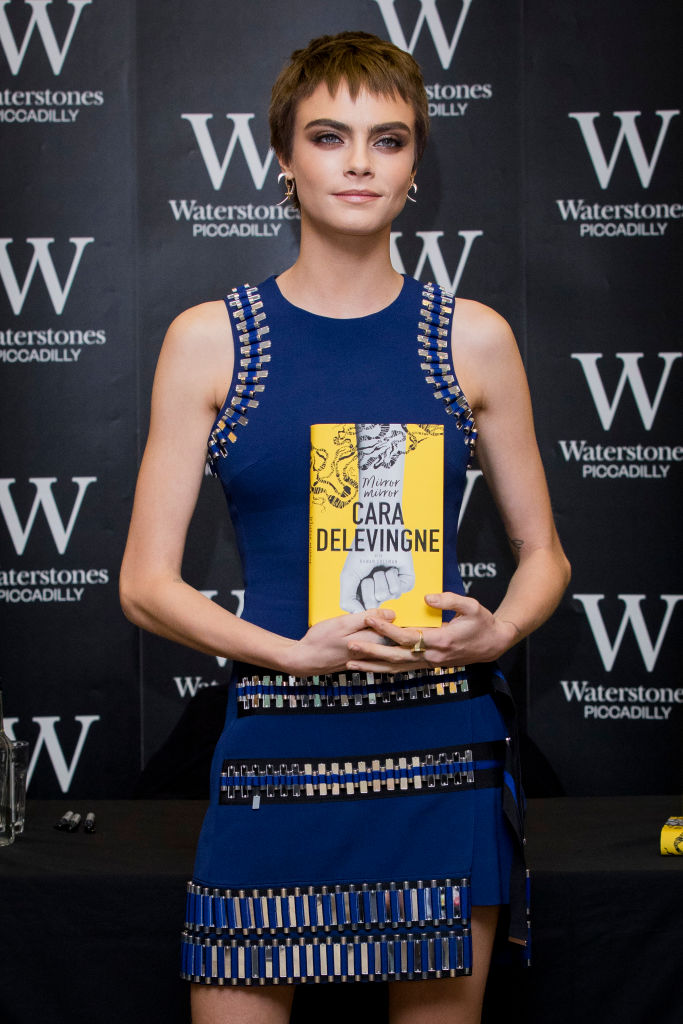 The multi-hyphenate artist debuted the hair at the same time that she debuted her first book, a YA novel about a group of teen girls who must confront their inner demons when one of their friends goes missing. Her debut novel, Mirror, Mirror, goes on sale on October 10th.