We're in love with the fact that Cara Delevingne went grandpa chic with a dark twist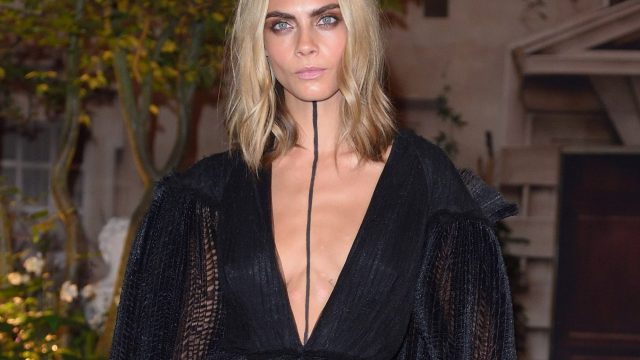 Grandpa Cara has the best style! This was seriously proven when model/actress Cara Delevingne was out and about in New York City last night with the Taylor Swift squad. For such an occasion, she sported a super basic-yet-very-trendy grandpa cardigan, paired with a black T-shirt and black jeans.
We adore Delevingne's dark (dare we say, Halloween-y?) twist on such a classically comfy outfit. The black on black monochromatic look the best friends are all sporting is fitting for fall, and the pop of white on Delevingne's cardigan accentuates the layering while adding interest to the overall outfit.
The best part about this look is the fact that's it's so easy to reproduce on the cheap!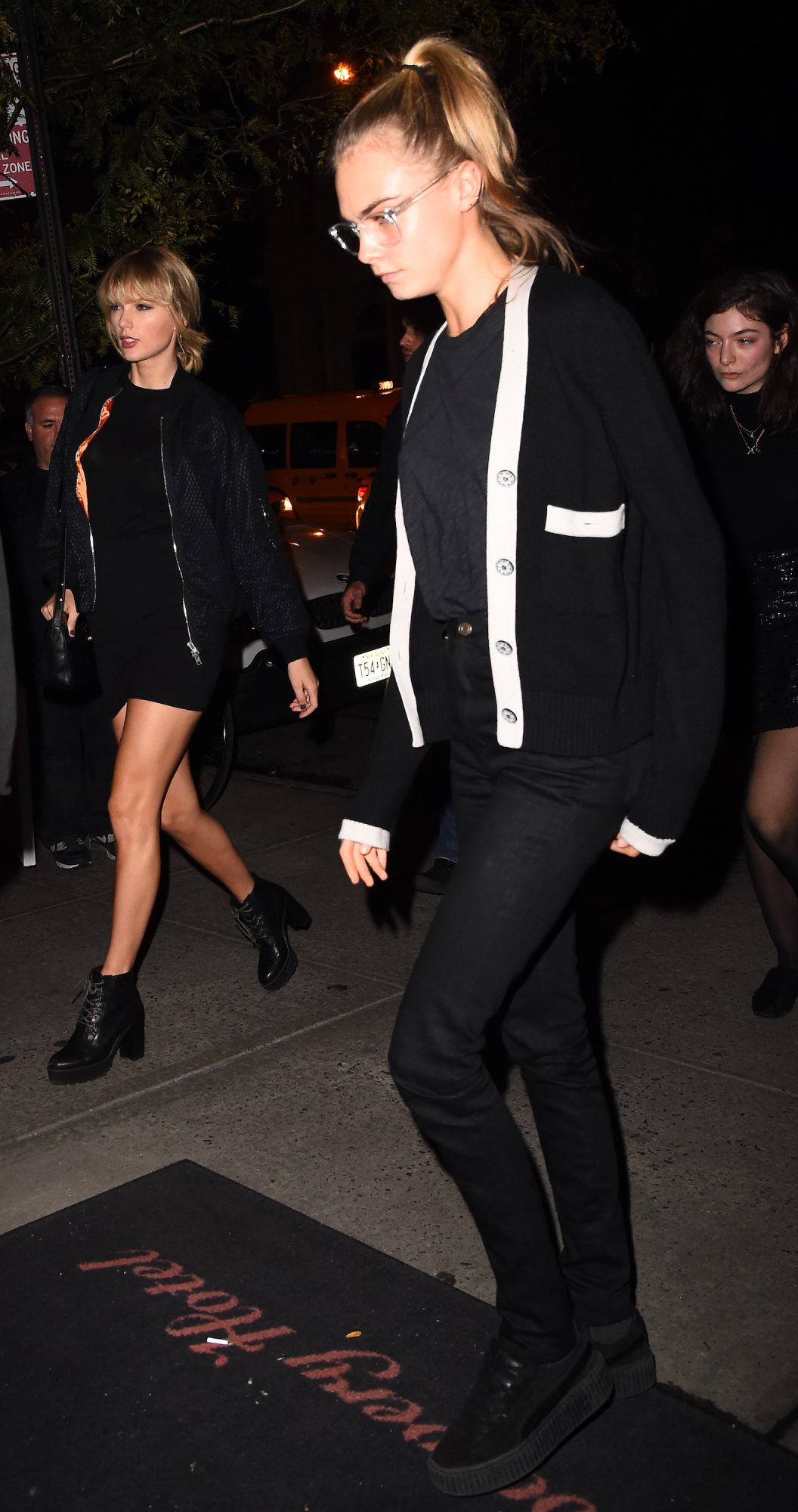 One can easily snag a black tee from the thrift store (recycling is trendy!). To jazz this look up, DIY your basic black shirt with some cuts, rips, or even add some laces inspired by this shirt from Forever 21: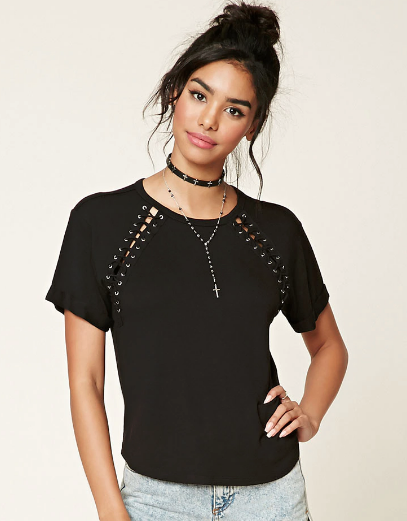 Sometimes you can luck out at the thrift store when it comes to finding the perfect pair of black jeans. But if you want to treat yourself, check out these black skinny jeans from ZARA: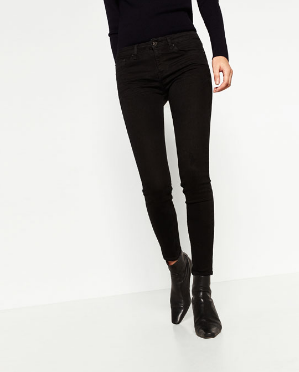 If your dad or grandpa doesn't have a black cardigan you can snag off them, there are plenty to choose from at H&M or Forever 21. We like this one from Forever 21 because the white details are reminiscent of Delevingne's posh grandpa cardi: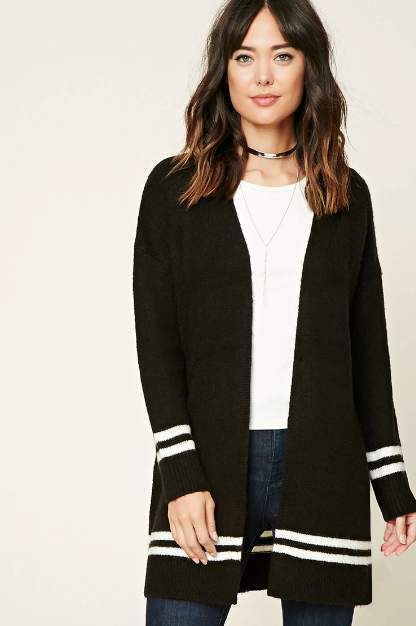 Delevingne's outfit is great for those who love to wear accessories. Keeping a look monochromatic gives you more wiggle room to play with flashy accessories like bold colored scarves or statement necklaces.
Throw this look on with a pair of black sneakers or boots, and you're ready to hit the town with your BFFs T-Swift, Dakota Johnson, and Lorde like the fashionable dark sorceresses you are!
Stay spooky, shoppers! ?