Cara Delevingne fangirling out over meeting a sports star is so understandable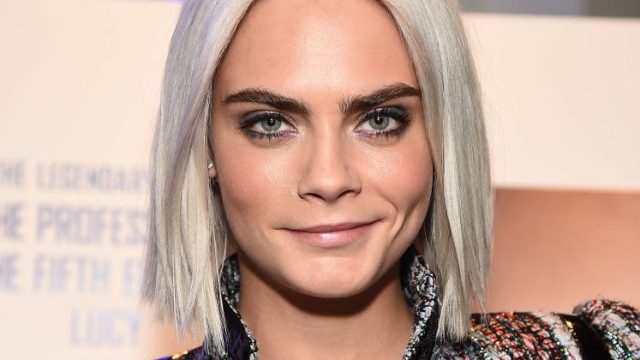 If you think you'd freak when meeting a favorite athlete, know that Cara Delevingne is just like the rest of us! While Cara has been pretty popular on the internet (minus that mess up with them photoshopping her during Suicide Squad), one of her own recent celeb encounters is cracking us up!
It's clear that Cara is loved. We can see that in all the celebrity birthday messages she received on her birthday this year. But seeing how genuinely happy she is to meet this athlete? That makes us just love her so much!
Some celebs might just be too used to fame or playing it too cool to fully fan out.  And then there's Cara. She just seems so happy to have met boxer Anthony Joshua!
To be fair, Joshua is definitely worth fangirling out for!
If you don't already know of the handsome boxer, he's got quite a reputation. The British-Nigerian athlete boxed his way to a silver and a gold medal in the 2012 Olympics. He's only gotten better since then: he's now a unified world heavyweight champion!
So Cara fangirling is absolutely understandable. We love that she's so free about her enthusiasm and not afraid to express it. Just this morning, the expressive actress also tripped out when mystery artist Banksy re-grammed a photo of her.
"Am I dreaming????" she wrote. "#AGGGHHHHHH"
We feel you, Cara. Keep that enthusiasm for life coming!