Cara Delevingne debuts her shaved head on the Met Gala red carpet — and it's silver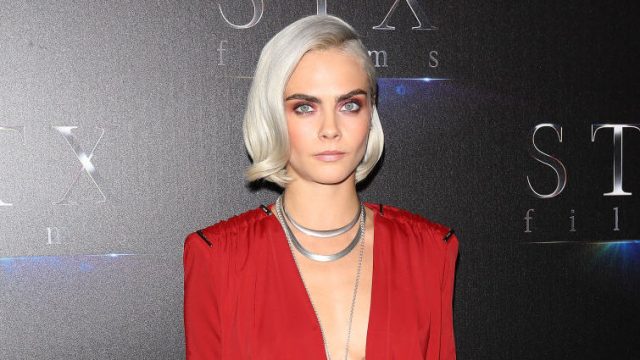 Cara Delevingne just made us do a double take. No. Scratch that. We did a triple take. While we knew that Cara had shaved her head for her role in the movie Life in a Year, we had no idea how she would rock it on the red carpet. After all, we've always seen her with hair that's done in varying lengths, colors, and styles. Until now.
On the Met Gala red carpet, Cara officially debuted her shaved head. Though, it doesn't exactly look shaved because the model-turned-actress had her head highlighted with silver paint and stick-on jewels. To put it simply, it looks as though Cara is sporting a metallic pixie cut.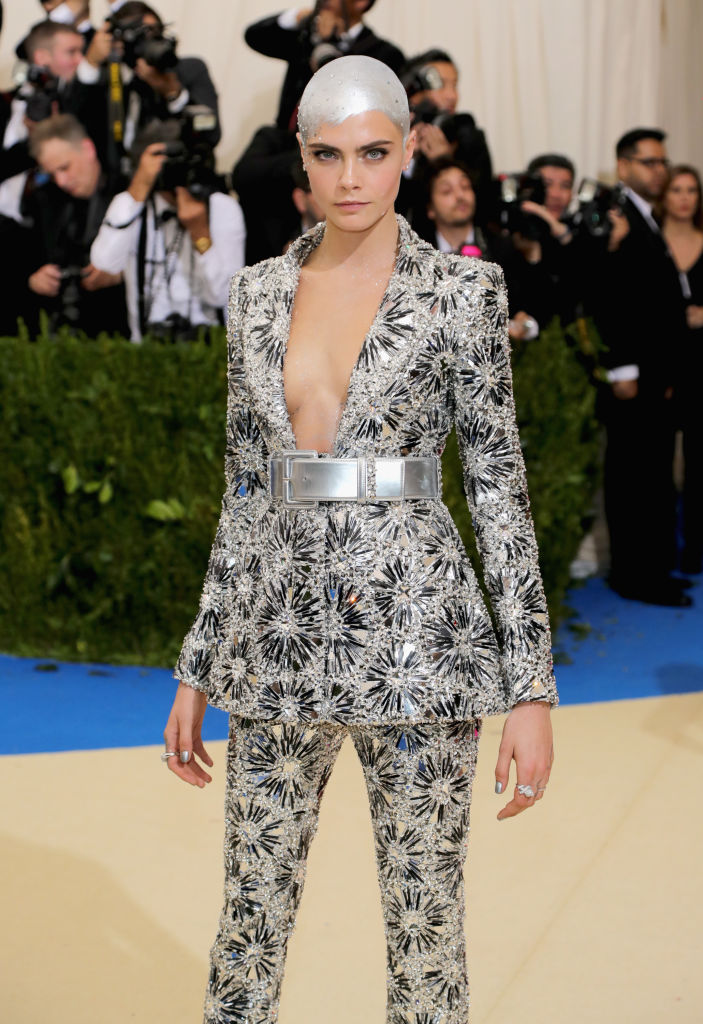 Of course, the silver paint isn't exactly out of place. It perfectly matches the Chanel Haute Couture suit Cara is wearing, which is embellished to the nines. To go along with this theme, Cara also had her nails painted silver. And yes, there's also gunmetal glitter on her chest.
Overall, Cara looks like a total dime. (Literally, though, because she's silver.)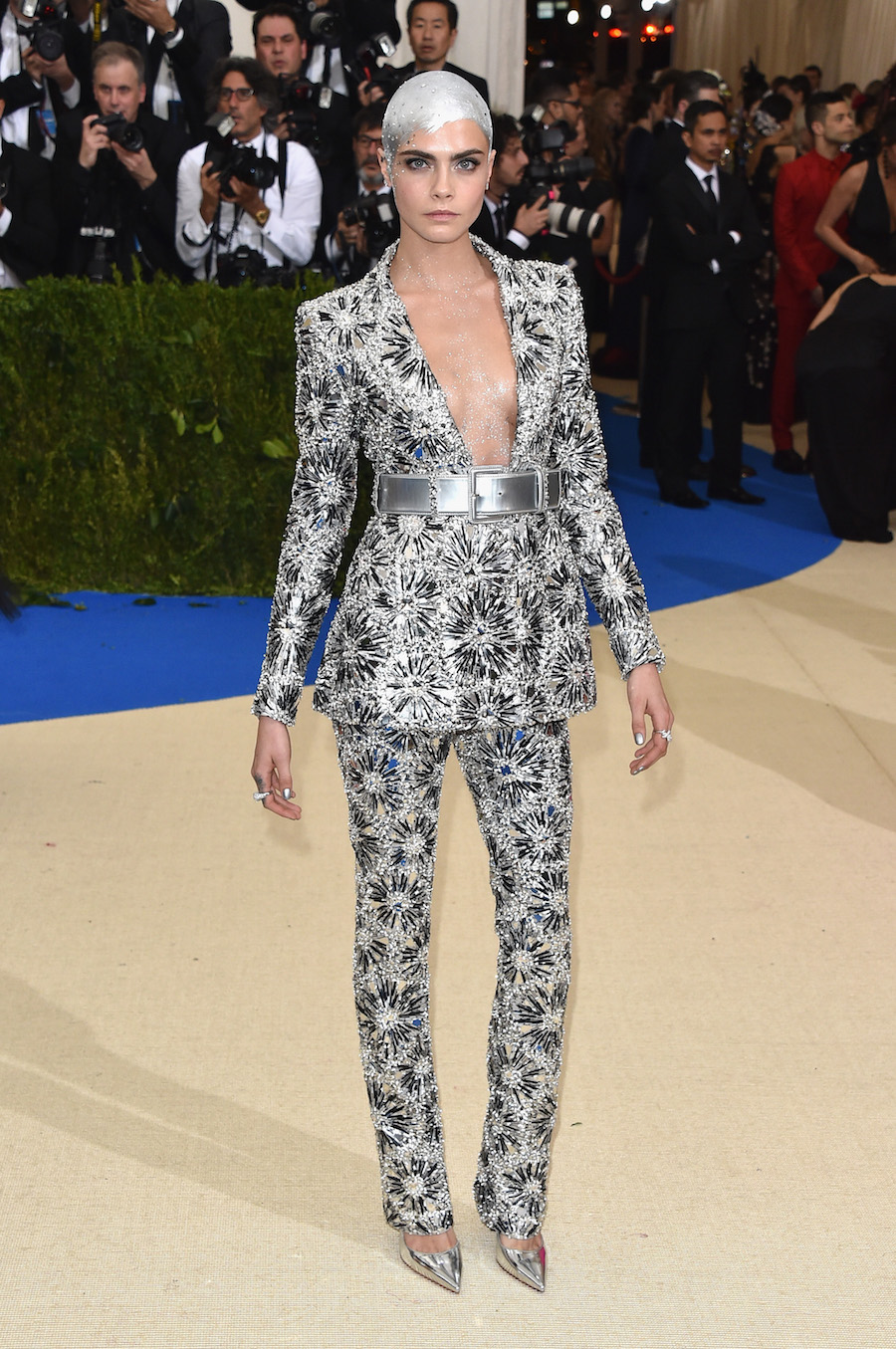 Now that we've got a full-length look before us, we can see that Cara wasn't afraid to match everything. Including her shoes. Altogether, Cara appears as though she's from another planet — a highly fashionable, Chanel-loving planet, that is.
Did Delevingne just start a new hair(less) trend? We think so.