Cara Delevingne looks like a completely different person at the Chanel show
Just days after the Victoria's Secret Fashion Show stormed Paris for its annual runway show, Karl Lagerfeld moved in for Chanel's annual show honoring the beauty and charm of Parisian culture. Lagerfeld took over the newly reopened Ritz Hotel in Paris — which was famously the home of brand founder Coco Chanel for nearly three decades — for the Chanel 2016 Metiers D'Art runway show.
To honor the city, Lagerfeld brought some of his favorite muses, including Cara Delevingne and Lily-Rose Depp, walking in her first show.
And instead of using a traditional runway, The models wove around tables mimicking Parisian sidewalk cafes.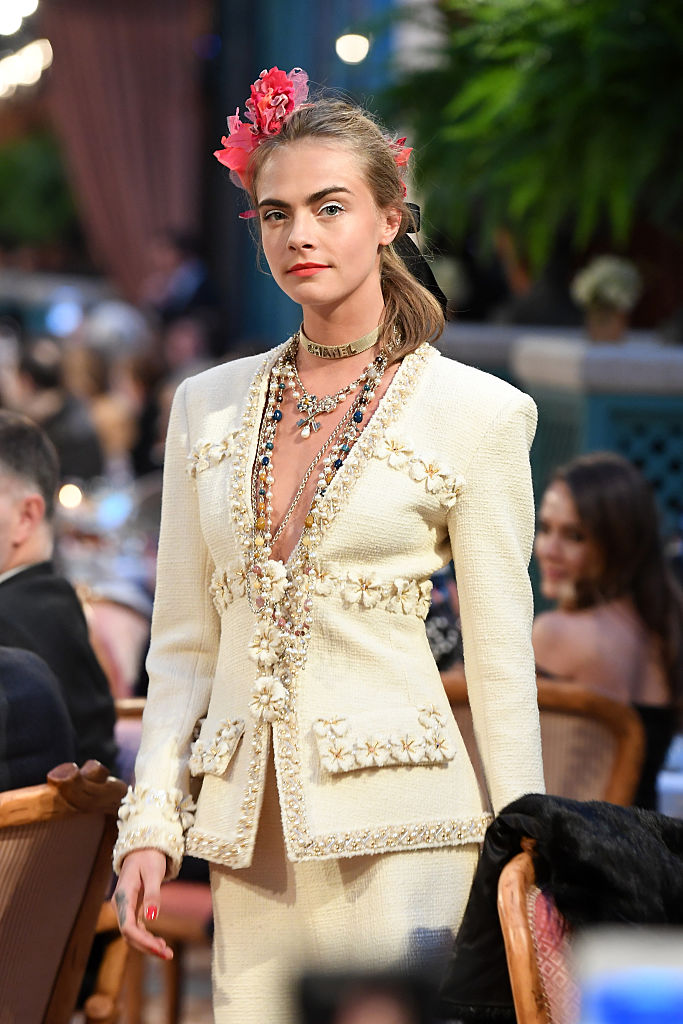 Delevingne reportedly opened the show, wearing a stunning ivory/cream colored tweed suit with coral accent flowers in her hair. She later returned (and transformed) in a beautiful black and gold matching dress and coat, still rocking the coral flowers in her hair.
Despite having previously announced that she was retiring from her career as a runway model to focus on her acting, it appears that Delevingne couldn't stay away from Lagerfeld's world, having recently modeled for the brand earlier this year.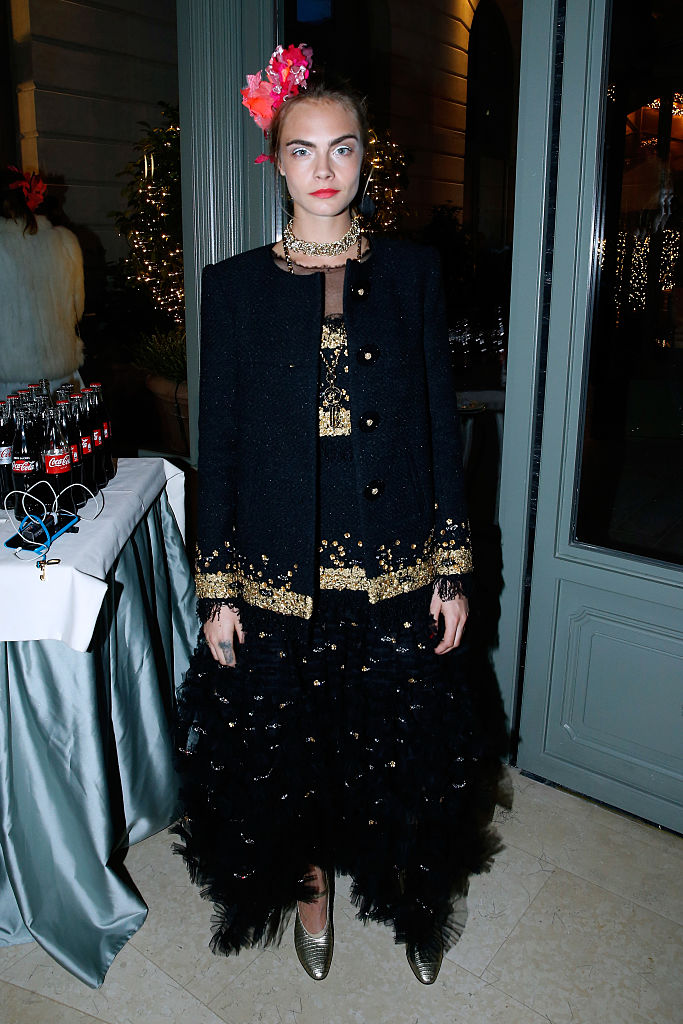 Lagerfeld said of Delevingne in an interview with The Sunday Times earlier this year, "She's the Charlie Chaplin of the fashion world. She is kind of genius, like a character out of a silent movie. I would see her better in a silent movie than a talkie because she over-accents the movement. Girls admire her like they used to Kate Moss. They all want to be as free as her."
While modeling in the Chanel shows may just be Delevingne taking a brief hiatus from retirement, it's so good to see her back in action.