Cara Delevingne flawlessly pulls off casual green sweatsuit because duh, she's Cara Delevingne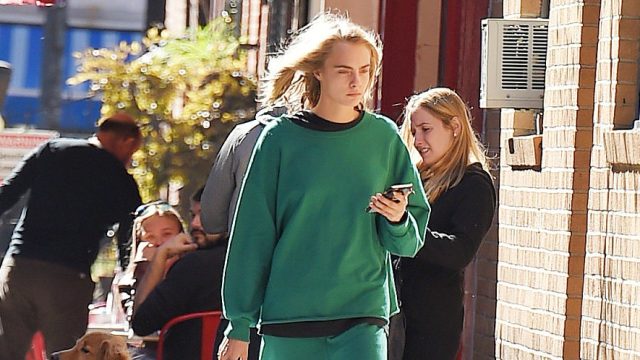 Actress and model Cara Delevingne is one of the hottest celebs in Hollywood right now. From her amazing sense of style to her spunky attitude to her acting capabilities, the 24-year old stunner oozes confidence and coolness.
And while some of us might feel like we look like we just stepped out of a high school gym class in a monochrome sweatsuit, Cara actually rocks the heck out of this relaxed look and we're like YASSS GIRL YASSS!
Seriously, who else could pull off a GREEN SWEATSUIT like this?
Her black sneakers and subtle bedhead keep the look ultra-relaxed, which is perfect for running a quick errand in comfort!
Not only do we love her monochrome sweatsuit style, Cara's casual looks are ALWAYS off the charts, like this athlesuire look for Puma.
And this over-sized denim jacket SCREAMS tomboy chic.
This is our everyday weekend look! Love it!
We think it's safe to say that no matter what Cara wears, she always looks great!