Cara Delevingne and Ashley Benson celebrated the holidays in Disneyland, and the photos are the cutest
They say there's no place like home for the holidays, but for us, that's only partially true. After seeing photos of Cara Delevingne and Ashley Benson spending the holidays on a big family trip to Disneyland, sorry, but we may be changing our plans next year. Seriously, these photos from the Happiest Place on Earth are beyond cute.
Recently, the pair has recently gone more public with their relationship, which reportedly began back in the summer of 2018. We love getting to see glimpses of their love on social media, from Delevingne's birthday tribute to her lady earlier this month (which had us gushing) to Benson's tattoo tribute to one of Delevingne's nicknames. Getting to see these two enjoying some quality time with the supermodel's family at Disneyland is exactly the post-Christmas dose of happiness we need.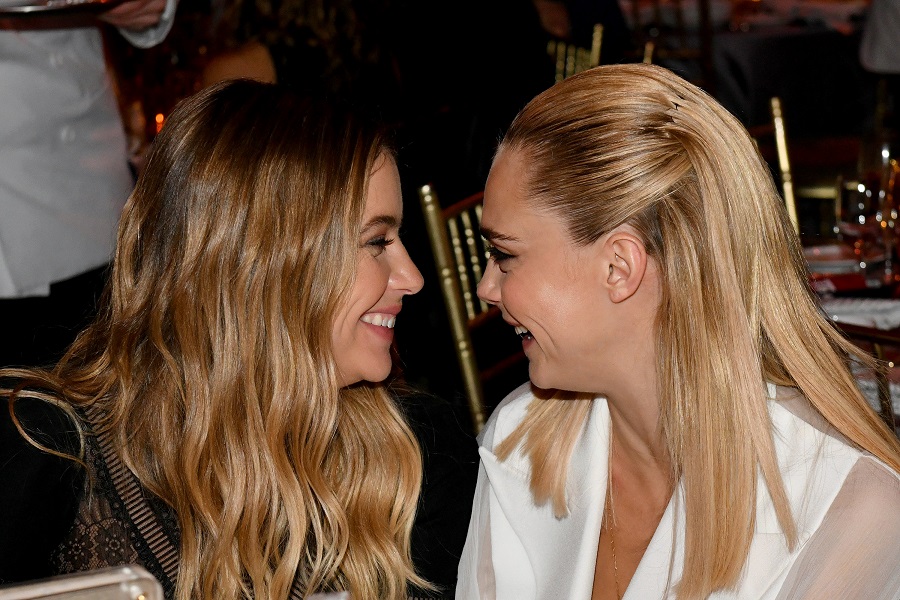 We love our family, okay, but these photos are giving us a smidge of FOMO.
Cara's older sister, Chloe Delevingne, and her husband, Edward Grant, each shared photos of their day at the California theme parks on Sunday, December 29th, and they have everything. There's Cara in a balloon animal hat, the group posing with Chloe and Edward's children at the brand new Star Wars: Galaxy's Edge part of the park, and a festive nighttime shot of the couple in front of Disneyland's legendary holiday decorations.
In her caption, Chloe joked that the group would have stayed longer, but "shorter legs make harder work apparently." A day at Disneyland can leave even the biggest Disney fan wiped out, so we fully get it.
As for his caption, Edward simply wrote, "Best. Day. Ever." and it truly seems like it based on these sweet family shots.
Here's hoping the group had a magical time enjoying the rides new and classic at the Anaheim park.