Cara Delevingne and Amber Rose twinned with their matching platinum buzz cuts, and all we can say is SLAY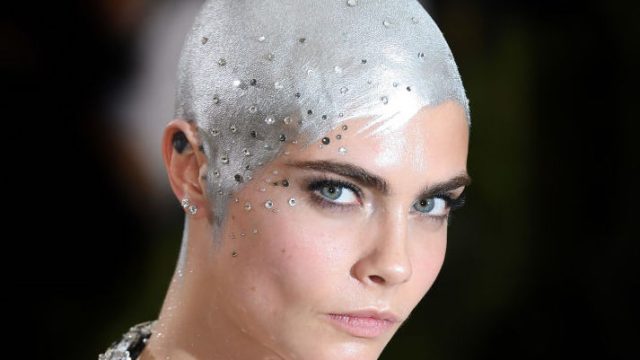 Who knew buzz cuts would be all the rage this spring? Both Cara Delevingne and Amber Rose rocked buzz cuts at the MTV Movie & TV Awards and we're in awe of their looks.
On Sunday, there were a ton of celebrities hitting the red carpet at the 2017 MTV Movie & TV Awards. Despite all of the star power, all eyes were focused on two ladies and their killer style. Both Delevingne and Rose opted for platinum blonde buzz cuts that gave off serious badass vibes.
Seriously, these two ladies totally slayed the red carpet and we are not worthy of the coolness levels.
To make things even more amazing, the two models posed together, dueling out double the sass. Their looks were both SO fierce and fabulous. Together they were clearly the most fashion-forward and edgy ladies at the award show.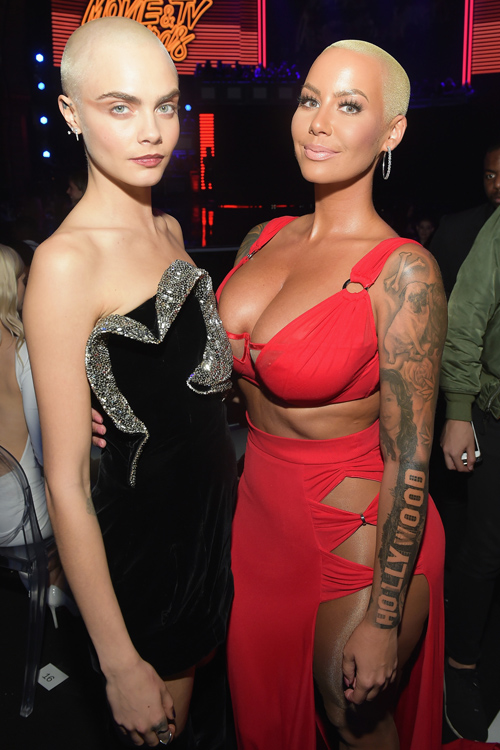 Come on, you can't tell us that you aren't in love with these ladies and their memorable rockstar hair.
As Rose stepped out in Los Angeles, she donned a gorgeous, sexy, red ensemble that showed off major cleavage. Although she is known for her buzz cut hairstyle, on Sunday it seemed to be even more noticeable…in a good way.
Plus, that bra-top, and skin-tight skirt combo was red hot!
Delevingne, on the other hand, opted for a darker look from top to bottom. After debuting a shaved head at the 2017 Met Gala, this blonde buzz cut style is just another fierce look. She is just stunning and we can't stop starring!
The British model rocked a Saint Laurent velvet minidress on the MTV carpet and it's dark, edgy, and totally sexy. By adding a plum lip to her makeup look for the night, she managed to become a dark angel, which we love.
Plus, her new locks — or lack thereof — makes her iconic eyebrows even more gorgeous.
Oh, and in case the 24-year-old's new haircut wasn't cool enough on its own, the back is super funky and fun. The Paper Towns star donned a spray-painted geometric print on her head, for added drama and style.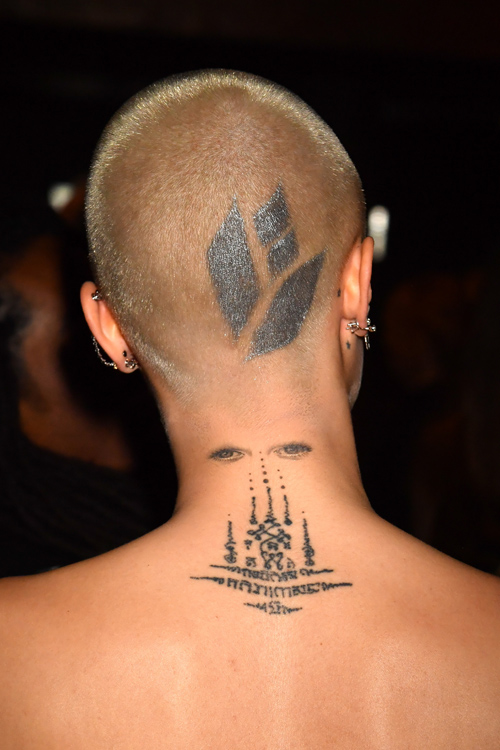 Which buzz-cut style do you like best? Would you ever go for this 'do?