We've got a look at Captain Phasma's face for the first time…and she looks a lot like Gwendoline Christie!!
OMG. It's almost the 40th anniversary of Star Wars (on May 25th) and that means we're getting a another whole day devoted to The Force and those who control it! No only that, in a Vanity Fair Star Wars feature, we getting some amazing photographs of the stars of the latest trilogy. The photos are all stunning, but one in particular, stands out — the photo of Captain Phasma whose face we get to see for the first time and who looks exactly like Gwendoline Christie!!
***SPOILER! IT'S BECAUSE IT'S TOTALLY HER***
In The Force Awakens, we see Captain Phasma a few times, but one thing was always missing — her face. Game of Thrones fans knew that Gwendoline Christie was the one in the suit, but we wanted to actually see her lovely face! Now, thanks to these Vanity Fair photos, we totally have that 100% confirmation of Gwendoline Christie as Captain Phasma. Just look at how fierce she looks!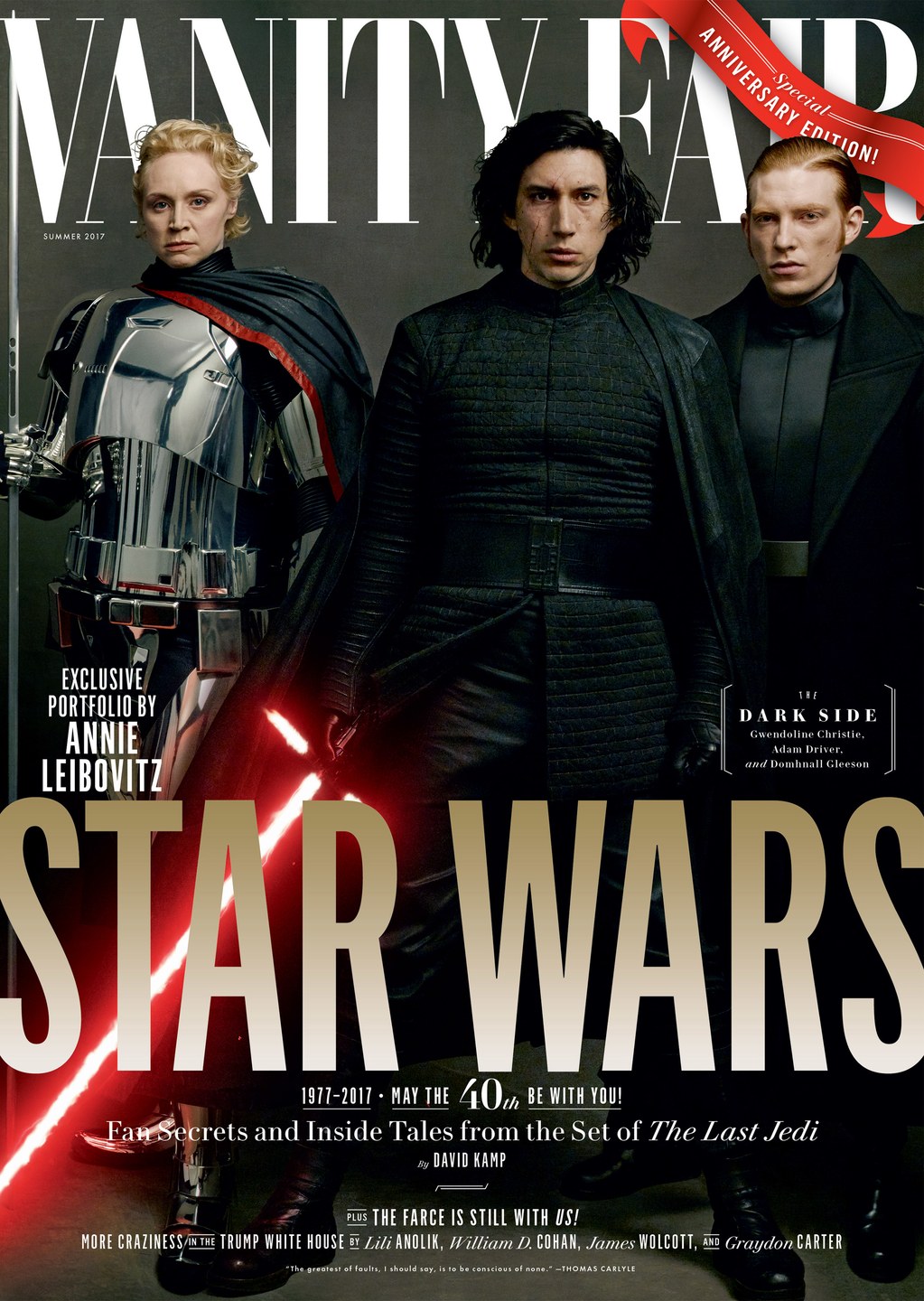 The photos were taken by the legendary Annie Leibovitz and so, of course, they're beautiful. According to StarWars.com, Leibovitz is a fan of Star Wars, which makes the whole collaboration even cooler:
"I can remember, from the very beginning, Leibovitz told StarWars.com in 2015, "I was astounded by the universe that George [Lucas] had created. I'd never seen anything like it. It was just unbelievable, and the actors and characters really resonated with all of us. It was a great, great visual story that continues to carry forth today. 
You can read the full feature from the freaking set of The Last Jedi (eeeeeek!!) in Vanity Fair later this month. And make sure to check out the rest of the photos in the meantime cause they're perfection.