Captain Marvel already hit this huge box office milestone, and yaasss, Carol!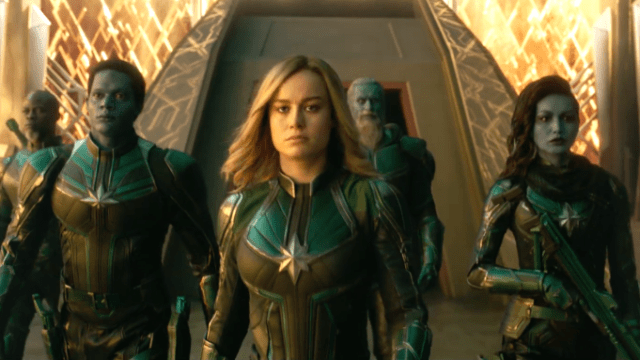 The verdict is in: Captain Marvel is a huge success. After months of anticipation from fans, Marvel's first female-led (and female-directed) superhero movie in years (hola, Elektra) opened on March 8th to solid reviews from moviegoers and critics alike. The movie also set multiple box office records in its first weekend, cementing Carol Danvers' place as one of Marvel's strongest heroes.
According to Box Office Mojo,Captain Marvel earned $153 million in the U.S. and a total of $455 million worldwide in its opening weekend. In fact, it's already pulled in more than any other movie released in 2019—in just three days. Of course, that could change as more blockbusters are released this year, but for now, this is a well-deserved honor.
And that's not the only record that Captain Marvel has set. The Hollywood Reporter notes that the movie had the largest-ever global opening for a female-led film, beating out 2017's Beauty and the Beast, which earned $357 million worldwide in its first weekend. In North America, Captain Marvel boasted the seventh-biggest opening for a Marvel movie and the second-largest opening for a superhero movie featuring a new character (after 2018's Black Panther). By now, it should be clear that female superheroes are every bit as badass (and financially viable) as their male counterparts.
This is further proof that audiences are ready and willingly to see diverse characters on their screens. Let's hope Hollywood gets the message.