Captain Marvel's Anna Boden talks being the first female director of a Marvel film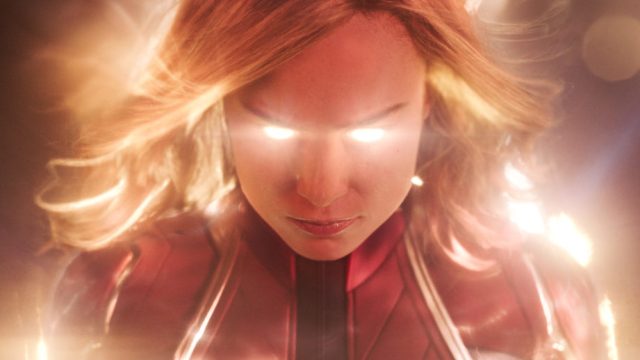 Anna Boden understands the uniqueness of each woman's journey. And she is the is at the helm of Disney's upcoming Captain Marvel, in theaters March 8th, alongside Ryan Fleck—making her the first female director behind a Marvel film. Captain Marvel also marks the franchise's first female-led superhero flick, and the significance is not lost on Boden. During a set visit with reporters back in May, Boden discussed how she approached a feminist story that doesn't necessarily seek to be all-encompassing of each woman's distinctive journey.
"The story lends itself to it. We just found what we thought was strong and powerful about this character and stayed [with] that story," Boden said. "We're not trying to make this movie about all women. We can't make it about all women's journeys but just be true to this woman's journey."
Captain Marvel follows Brie Larson as Captain Marvel (also known as Carol Danvers), a former U.S. Air Force fighter pilot who gets caught in an intergalactic war between two alien races. The film also stars Samuel L. Jackson, Jude Law, and Gemma Chan.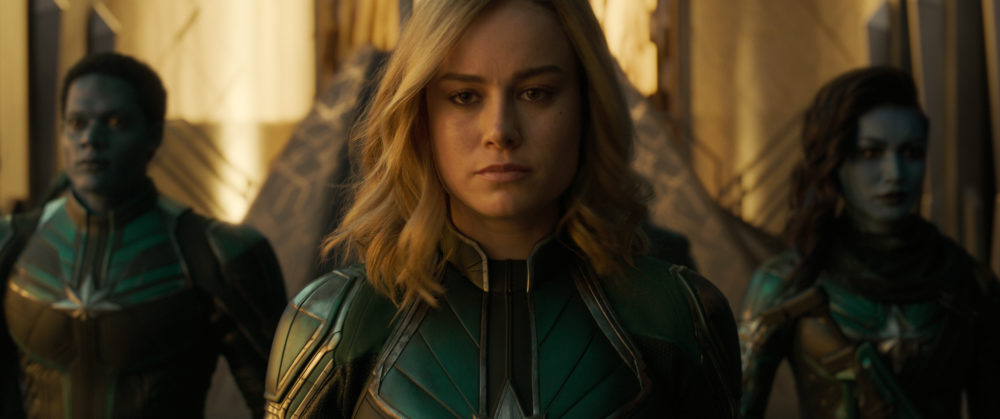 During the set visit, Boden also reflected on being the first female director of a Marvel film.
"I feel incredibly honored to be given the opportunity to be here with this awesome group of people. It amazes me that I am the first female director to be doing one of their films. But I just kind of try to tackle it like I would any other job," she said. "The more I think about that stuff, the less focused I am. One of the things that I love about this movie is what an amazing collaboration it is between super powerful women and super awesome women."
Watch the latest Captain Marvel trailer below.
https://www.youtube.com/watch?v=UDBsvOtd9fA
Captain Marvel arrives in theaters on March 8th.